Shangri-La In Bengaluru Introduces A Mighty Feast For Your Sunday Lunch
Valentine's Day lunch just got a whole lot bigger with Shangri-La launching its "Mighty Sunday Lunch" at b Cafe. With an assortment of delicious buffet spread, lunch this weekend has transformed into a mighty feast. The spread will consist of dishes from various cuisines curated delicately by Executive Chef Antonio Tardi and Chef de Cuisine, Rounak Kinger.
A Dashing View
The Might Sunday Lunch at Shangri-La has the "freshness redefined" concept across various counters handled by the talented chefs at b Cafe. The special delicacies will be made exclusively in Bengaluru's largest open kitchen so you can get a sneak peek at the making of different dishes. The theme counters for the Sunday lunch will include Arabic Shawarma, Chat on the cart, Taka Tak Tawa, Sushi and Sashimi, Roast of the day and live Tandoor grills.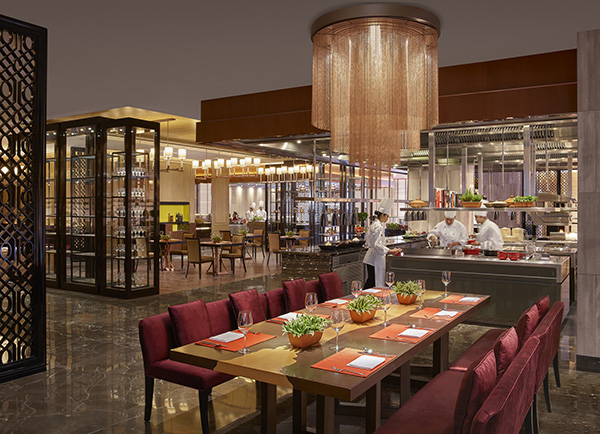 Fresh Ingredients
The dishes served as part of the Mighty Sunday Lunch puts the focus on fresh produce and includes a variety of premium meats and vegetables. The buffet will offer a taste of slow-roasted ribs and other roasted meat items, traditional dishes from the Asian cuisine and an elaborate spread of local delicacies like chilli crab and sizziling prawns.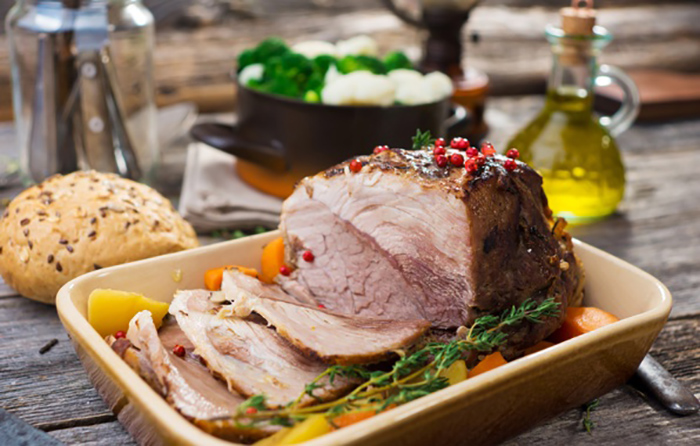 The Sunday Mighty Lunch at b Cafe in Shangri-La will be available from 12:30 to 4:30, this Sunday and is priced at INR 2299+ taxes with unlimited soft beverages and INR 3399+ taxes for unlimited selected spirits and wines.