Seth Rogen's 'Sausage Party' Receives Catholic Flak In France
From an R-Rated ice cream in Korea to a supposed R-Rated movie in France, the world is in a constant jaw-dropped state. The movie in question here is Seth Rogen's animated flick Sausage Party. Though the movie was received with peels of laughter and accolades worldwide, a certain conservative Catholic group of France was less than happy with it, attempting even to get Sausage Party either barred from the country away from young viewers.
The Catholic group, Promouvoir, had to major concerns that it mentioned in its court filing – that the film be re-rated so only audiences aged 16 and above could see Sausage Party, or that its license for distribution in France be revoked. The group pointed out to certain scenes that could possibly "corrupt" 12-year-old. Promouvoir highlighted that "it shows illegal practices — of rape, drug use, crime, and mischief in a humorous manner."

via GIPHY
The French court however paid no heed to the group's appeals. According to French daily Le Monde, the Paris Administrative Court rejected complaints lodged by the group Promouvoir, which has previously petitioned against films before on moral grounds. Which means that the rating originally given to the film by the French Ministry of Culture – viewers aged 12 or above can enjoy the harmless animated food items jiving around – stands strong.
In fact, the court had a rather humorous way of dealing with the issue. The original text of the court's decision sounded like a grown-up trying to have "the talk" with their kid. It said "the interest in the contents of a fruit juice container on the part of a douching implement cannot be interpreted as constituting a sexual aggression on the part of spectators with a capacity to distance themselves from what they see on screen."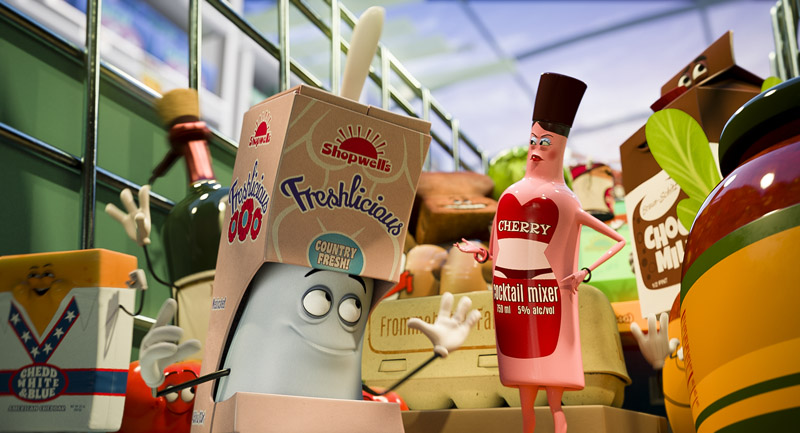 An excerpt from the court's statement also reads: "The scene showing the douching kit and a sausage attached to the pants of a supermarket employee, which are not realistic in character and are devoid of any violent or degrading connotations, are consistent with the proposed work's aim to depict, in a humorous and deliberately outrageous tone, the rebellion of consumer products against human domination and its interdictions. Furthermore, stylized images of products related to bodily intimacy, such as tampons or condoms, or the tenderness of a taco towards a hotdog bun, do not have the character of a sex scene."
And though the French court remained lenient towards the American comedy, the movie received an R-Rating in the United States. But that's just the French, we suppose, as they also gave movies including Showgirls and Fifty Shades of Grey a PG-13 rating.