Selena Gomez With A Bottle Of Coke Is Now The Most 'Liked' Photo On Instagram
Selena Gomez has just received a record number of likes on Instagram, for a photo of her with a bottle of Coke. Till date, the photo which was posted three weeks ago has received 4.5 million likes; the highest amount of likes in Instagram history.
The Photo
In the photo, smouldery eyed Gomez with red finer nails and tousled hair poses sipping from a glass bottle of Coke, which has the words "you're the spark"; lyrics from Me & The Rhythm, one of Gomez' hit songs.
The photo is accompanied by the caption: "when your lyrics are on the bottle ?", and, as well as the 4.5 million likes has over 113, comments. Of late, an Instagram hashtag – #5millionforselena – has been doing the rounds, asking fans to get the photo five million likes.
Share a Coke and a Song
The photo is a part of a larger advertising campaign from Coca-Cola called "Share a Coke and A Song", where Coca-Cola bottles have lyrics from over 70 songs this summer. Other lyrics featured on the bottles are from artists like 2Pac, Missy Elliot, Taylor Swift and J Cole.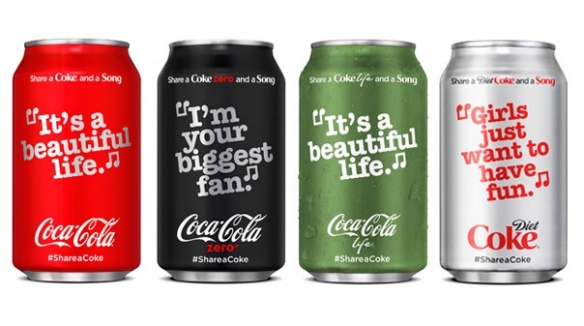 It's no coincidence that Coca-Cola chose to ask Gomez to post an Instagram photo for the campaign; her account is the most followed on Instagram, with 89.3 million followers. "It wasn't my goal to be the most followed person," Gomez told the Hollywood Reporter this week. "I try to find a good balance of just being 100 percent myself and knowing when to post a really good selfie with good lighting."
Well, while this Coca-Cola ad wasn't strictly a selfie, we can be sure that the marketing honchos at Coca-Cola are doing cartwheels.