Season 2 Of Gordon Ramsay's '24 Hours To Hell & Back' Coming Right Up
One of the many reasons people find themselves vegged out in front of the idiot box whenever chef Gordon Ramsay comes on with one of his reality shows is because we enjoy all the drama. And trust us when we say this, you're not alone. We do it too. And all of us, fans of the swear machine, will now be able to binge through two more seasons of the chef's popular restaurant makeover show 24 Hours To Hell And Back.
For the uninitiated, 24 Hours To Hell And Back is a reality series that follows Ramsay around the United States as he visits restaurants that are at the verge of losing it all – customers, rating, and business. The host then helps the eatery regain its stature by giving it a complete makeover. He does it all through the show's iconic "Hell on Wheels," a 70-foot-long semi-truck that turns into a state of the art mobile kitchen. But here's the real challenge, he has to do it all in just 24 hours.
Given that premise, it does not come as a surprise that the show pulled in a lot of viewers during its pilot season. And that is precisely why Fox has renewed the show for a second season. The network announced the new season on Wednesday.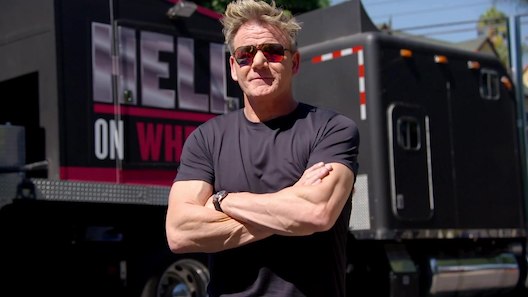 Image Source
"Gordon gives 100 percent in everything he does, and he took on the task of turning these restaurants around wholeheartedly," said Rob Wade, the president of alternative entertainment and specials at Fox Broadcasting Company.
"He may be these owners' harshest critic, but he's also their biggest champion because he wants them to succeed. When all is said and done, it's really Gordon's heart that resonates with viewers, and we can't wait to see who he helps save next season," Wade added.
24 Hours To Hell And Back is a Studio Ramsay production with the chef on the panel of Executive Producers along with Michael Van Briesen, Chris Brogden, and Layla Smith.