Scoring Brownie Points On The Way To Brownie Heaven
Heaven's Raining Brownies!
Brownie lovers have something to be thankful for. Brownie Heaven, a delightful venture by Nishant Vijayakumar, has been creating waves in the city lately. What started 2 years ago as a 2 month venture is now a runaway success. Proprietor, Chef Nishant decided to start Brownie Heaven during the free time he had after graduation, before he joined ITC as a chef, and is thankful he did so because of the experience it has given him.
A Gold Medalist from Welcomgroup Graduate School Of Hotel Administration, Manipal, is one of the many accomplishments in Chef Nishant's journey as a chef, besides acquiring his degree from the same institute, joining ITC Hotels as a trainee and moving on to graduate as a Jr. Sous Chef, and now getting into business with his first entrepreneurial venture – Brownie Heaven. As an entrepreneur, he tells us there is lots in store for the city as he plans to come out with fresh ideas for the food industry here. So if you're asking why just brownies?, Chef Nishant says, "I believe in quality and consistency hence the reason to start with a product centric brand. It helps you focus more on one product and ensuring it is the best."
Yes, they certainly are the best – the brownies. We took one bite, and it felt like the world just stopped for a second. Soft, gooey, and totally yum – we're thinking that should be its tagline as we reach out for more brownies. But Brownie Heaven has a better tagline for us – "Chennai's best made to order brownies." Chef Nishant is confident that you will agree to this after you have tried them. Well, we definitely agree too! Currently, the variants served now are – Classic, Filter Coffee, Peppermint, Orange Peel, Roasted Nuts, Rum, Sugar-Free and White Chocolate. But that's not all! Chef Nishant plans to serve flavours such as – White Chocolate and Orange, Peanut Butter, Marshamallow, Red Velvet, Long Island Iced Tea and more! We can't wait!
Besides the amazing brownies that we tried, we also learnt that Chef Nishant is fully involved in all of the operations at Brownie Heaven "right from purchase to baking to packing and finally delivering and hence can assure you quality and consistency." Impressed? Totally. So if you're looking to buy an amazing batch of brownies, head over to the facebook page, , and place your orders now!
What we had:
Classic Brownies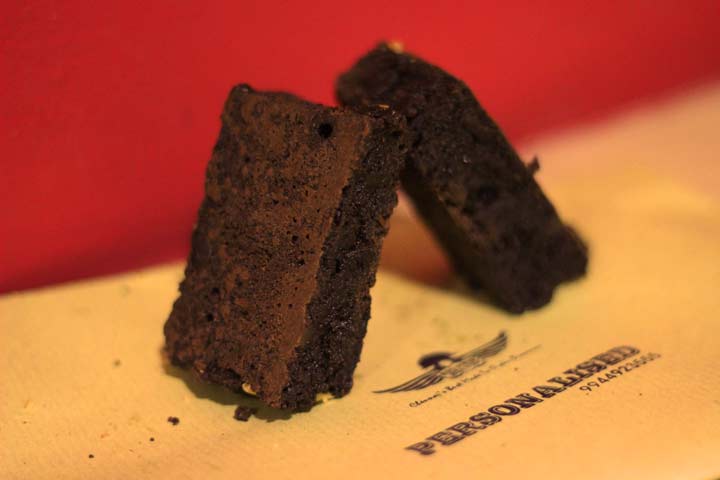 These brownies were absolutely yum! One bite, and we were convinced that brownies don't get better than this.
Peppermint Brownies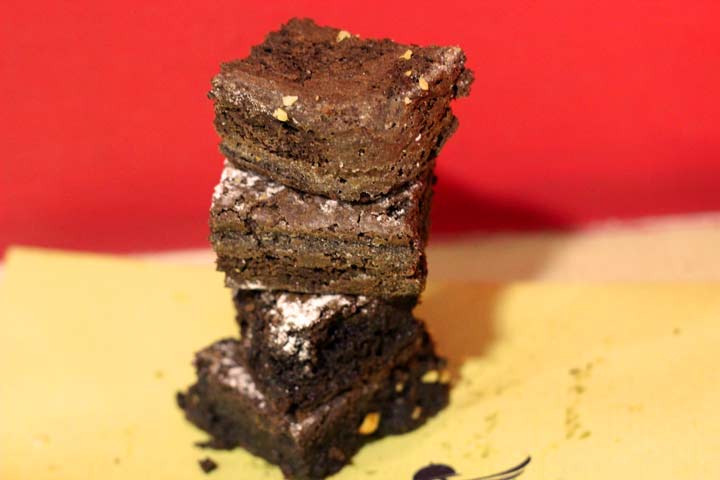 Delicious, with a subtle splash of peppermint that cools your tastebuds, these brownies are so chocolaty that everyone will love them!
Roasted Nuts Brownies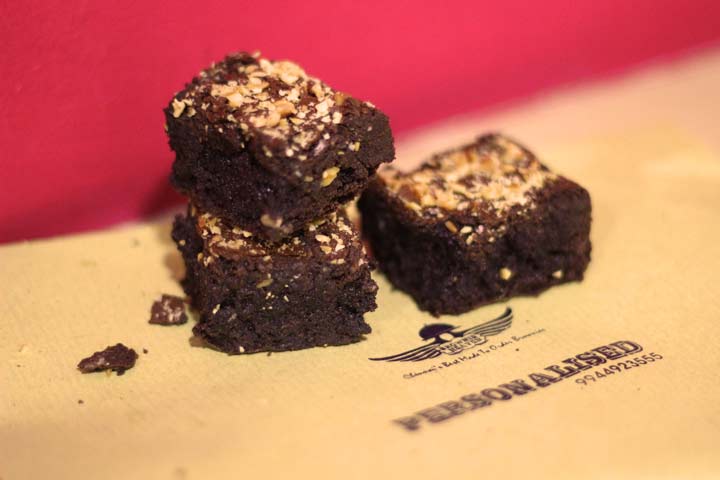 Brownies with a lovely layer of nuts on top. They're so addictive, you might want to have them around at ALL times!
Not in Chennai and missing the action? Try these Fudgy Flourless Brownies or Nutella Espresso Mousse Brownies instead.