Scooping Us Off Our Feet- Rock Stone Ice Cream Factory
The only time that cold stone heart is a good thing!
Yes we've all heard of ice cream cakes. Rockstone Ice cream factory is kicking things up a notch with ice cream cupcakes. Adorable little cupcakes are made fresh every day to cater to your ice cream fantasy!
Mr. Nishanth Sethuram is a business consultant for Cognizant by day. He opened the franchise of Rockstone ice cream factory in Chennai with a goal – to provide premium ice creams at the best price possible. This 2 month old ice cream place stands out because of the amount of work that has gone into making it perfect. Every detail, from the wallpaper to the lighting has been put together by Mr. Nishanth, himself.
This is the only place that is willing to sell ice cream cakes in triangles. So if you've never tried an ice cream cake before and you'd like to just taste it in spite of it not being an occasion you know where to go. Besides, it's somebody's birthday somewhere so eating cake is always a good idea. More so, when it's an ice cream cake. That having been said, if you do have an occasion coming up, keep these guys in mind as they also do outdoor catering and are full of ideas to make your ice cream, more fun than it already is!
The ice cream cupcakes
Sweet cream cookie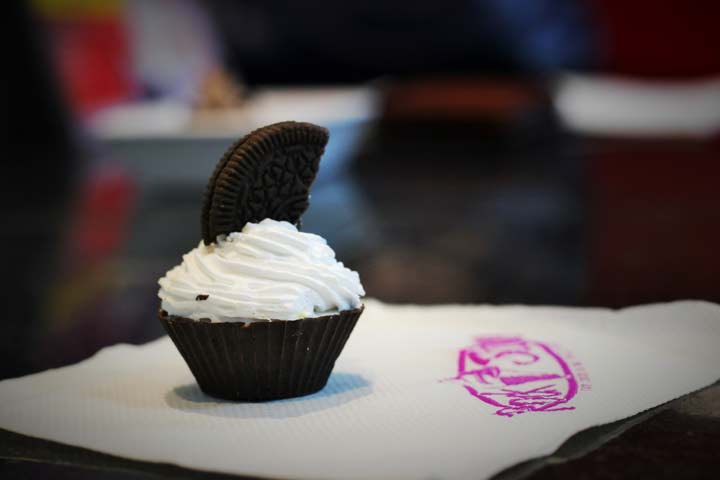 Oh sweet Lord, this is good! Let's just say that when cookie and cream decide to do a duet, the only thing left for you to do, is let it unfold its brilliant flavours on its own. You just need to enjoy each bite.
Chocolate double double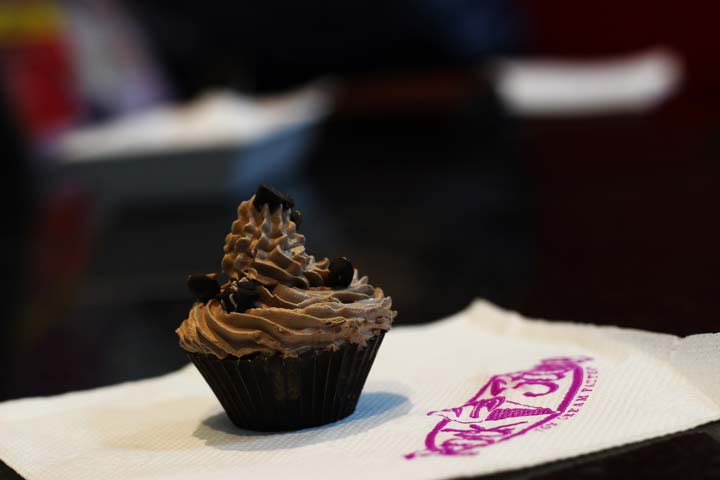 Double the chocolate means double the fun. This little wonder is an absolute delight for chocolate lovers.
The ice cream
Be sure to ask the person serving you to do a little song while he serves your ice cream. Kids are sure to love this and the juggling of the ice cream scoops had us – grown 20-something girls, squealing in excitement!
Nutella Frenzy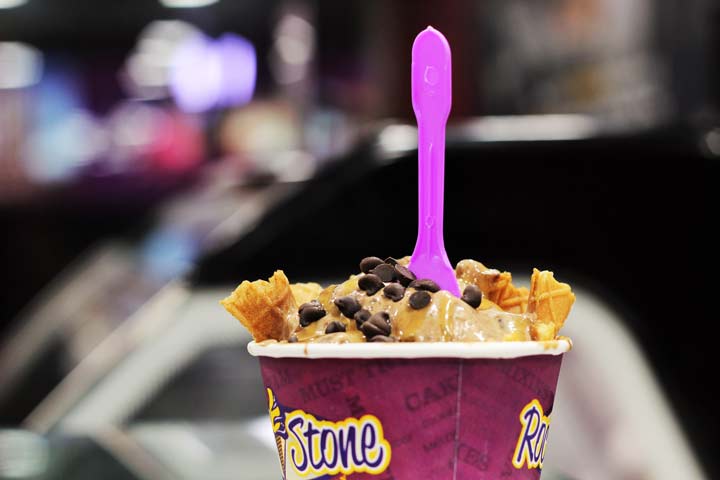 Nutella is a dream. It is one food item that all of us can shamelessly admit to eat straight off the jar. Now imagine that with ice cream and nuts! Happiness, thy name us Nutella frenzy!
Doctor nuts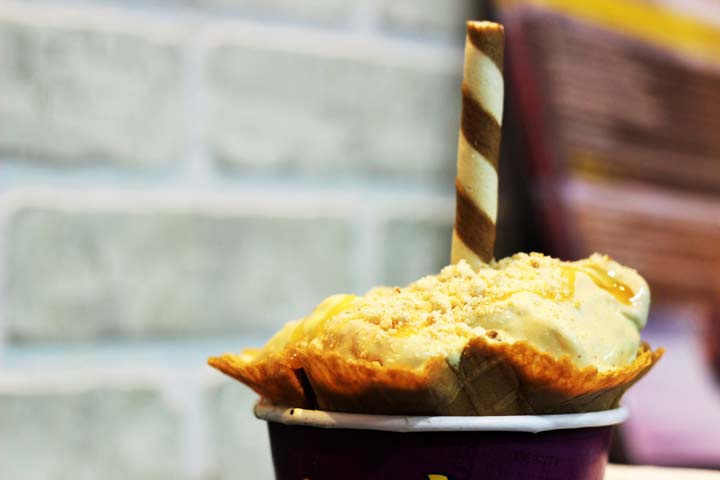 Butterscotch and caramel are 2 flavours that can make this writer swoon. Imagine that, sprinkled with nuts and yummy sauce! This is one doctor I don't mind visiting every day, for the rest of my life!
We all scream for ice cream – be it sun or rain, 10 years old or 60 years old, in sickness (despite what the doctors tell us) and in health, in good times and bad. We're sure you agree with us when we say that ice cream tugs at our hearts the way, no other food can.
We even got some vines of the show: