Sarah Rosado's Seriously Surreal Cereal Art
Sarah Rosado's Cereal Art Will Have you Looking At Cereal Differently.
We 'wow'ed, 'ooh'ed and 'aah'ed, then simply had to have a chat with the artist behind Celebrity Cereal Art. Here's what she had to say: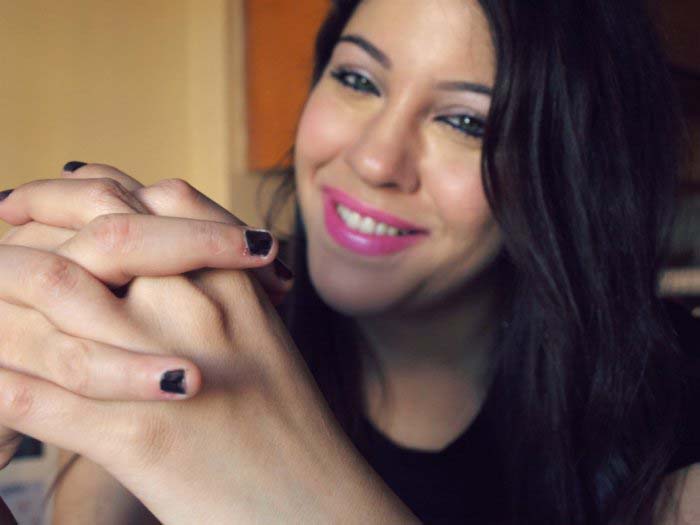 How did you come up with the concept of 'cereal art'? What set off that spark?
The inspiration for the series came one morning when one day while eating cereal and listening to oldies and R&B music, the idea to create celebrity faces with cornflakes was born; "because music has never tasted so good", I thought. And at that moment I was struck with the idea to create images of my favorite artists with the cereal.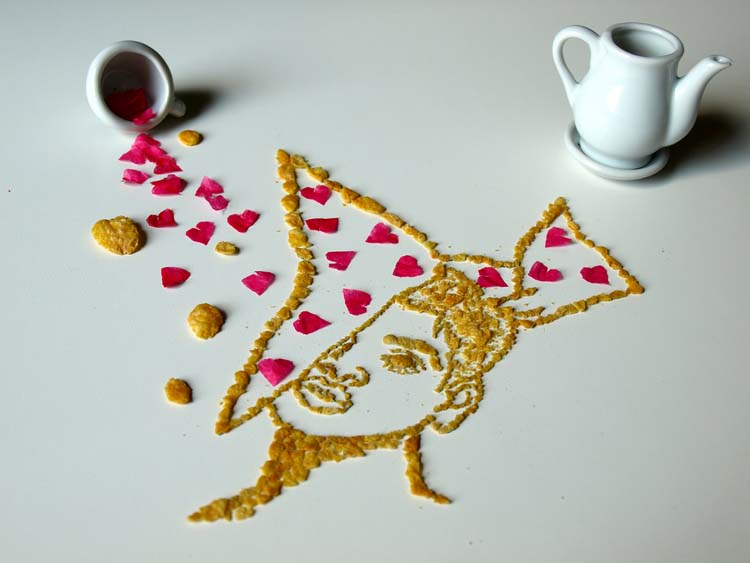 What's your favorite thing about the work you do?
My favorite part about it is that once I've completed my piece, I photograph it and destroy it, never to duplicated again.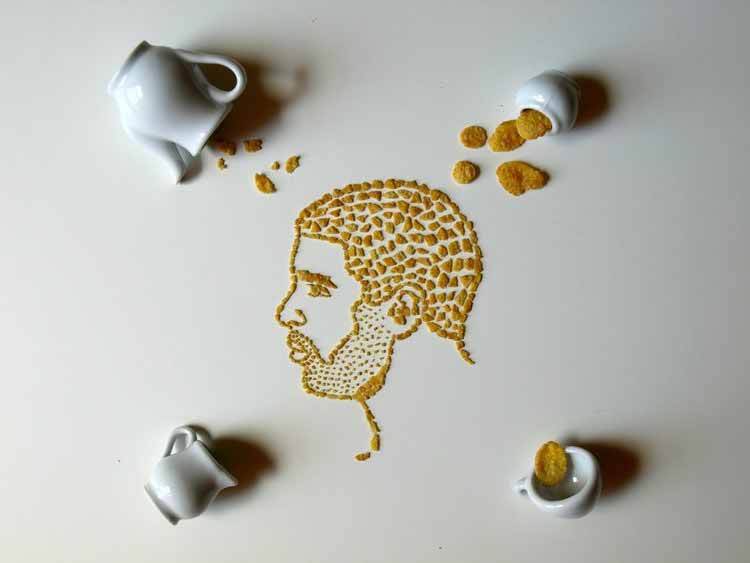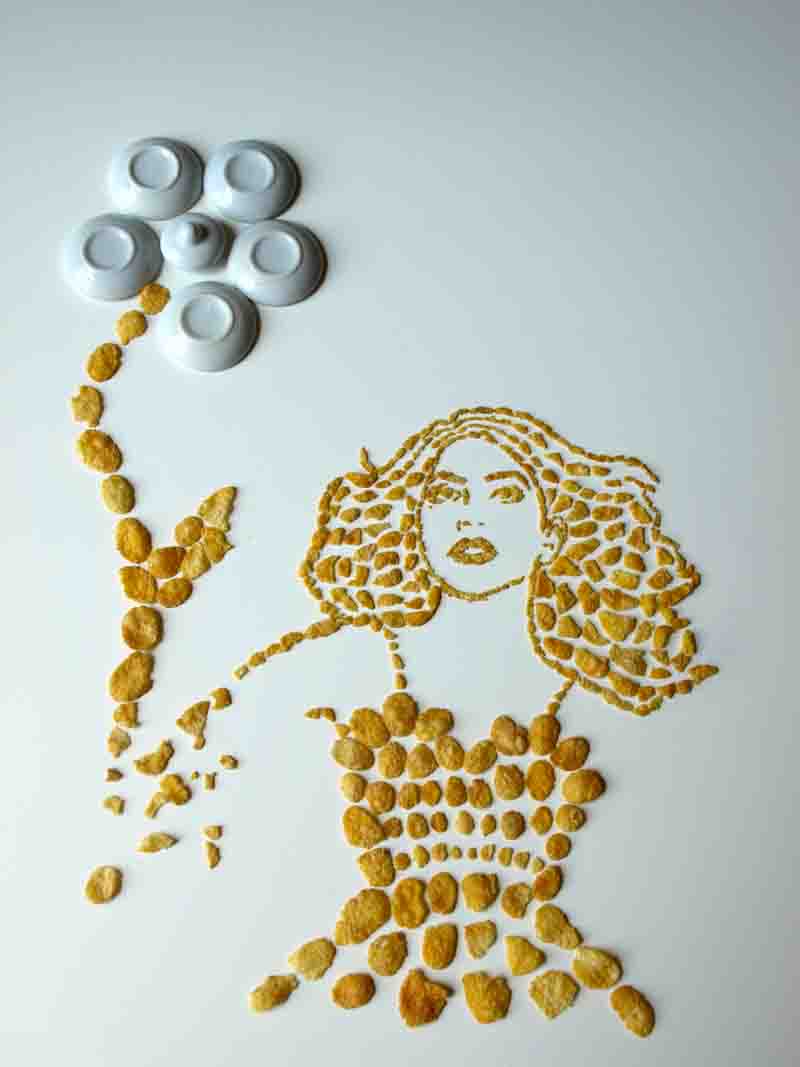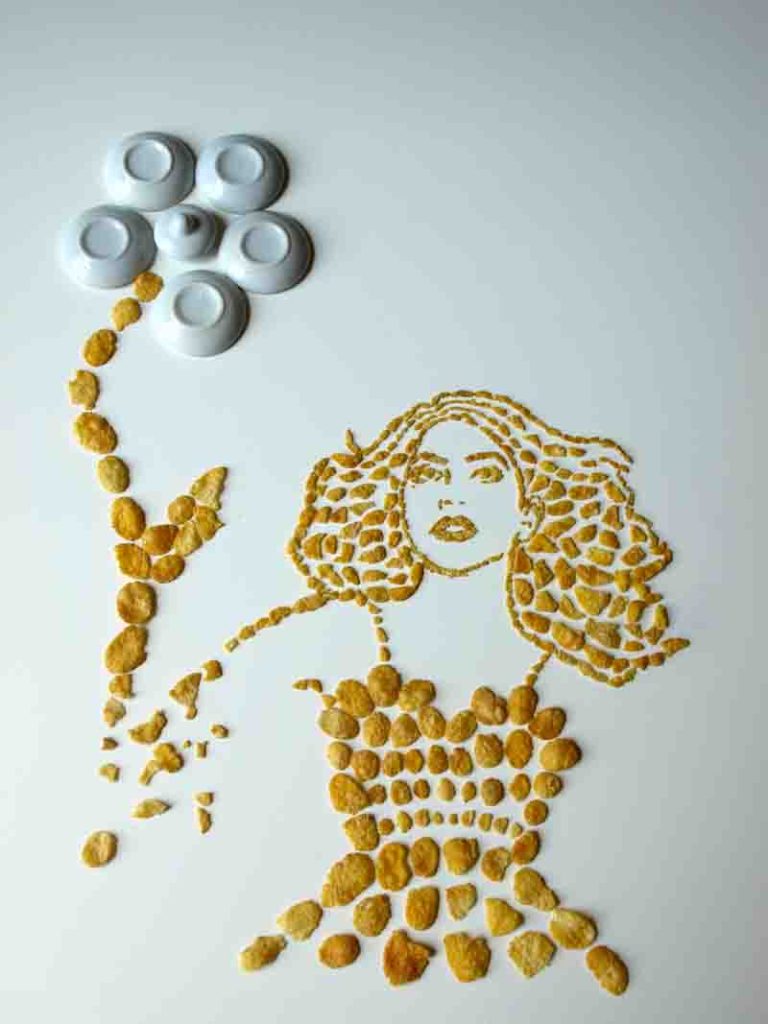 Your favorite creation among the lot would be?
I have so many favorites, but If I have to pick one, it would be Micheal Jackson.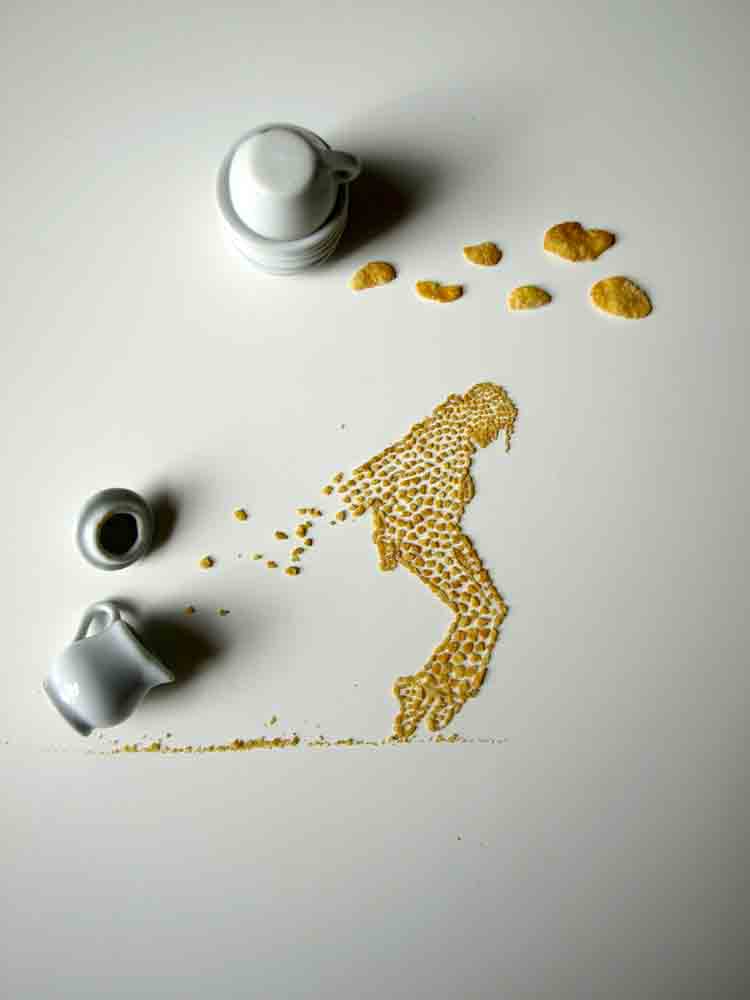 Do you see yourself working with any other food (and art)?
Yes, I can definitely see myself working with carrots and other vegetable as a medium.
We'll take you up on that Sarah! Find Sarah's work at www.sr-artwork.com.