Sarah Michelle Gellar Slays It As Foodstirs Co-Founder
After leaving quite a mark as an actress and penning down an aww-dorable foreword for Freddie Prinze Jr.'s new cookbook, Buffy – The Vampire Slayer star Sarah Michelle Gellar has forayed into the tech and venture capital arena. Gellar has now donned the hat of an entrepreneur, having successfully launched Foodstirs, an all-organic, non-GMO baking mix brand along with CEO Galit Laibow and COO Greg Fleishman.
The actress recently attended the graduation ceremony of the first class of entrepreneurs from the 12-week Milestone Makers program at the Nasdaq Entrepreneurial Center in San Francisco – to ring the NASDAQ stock market closing bell – where she spoke about turning businesswoman.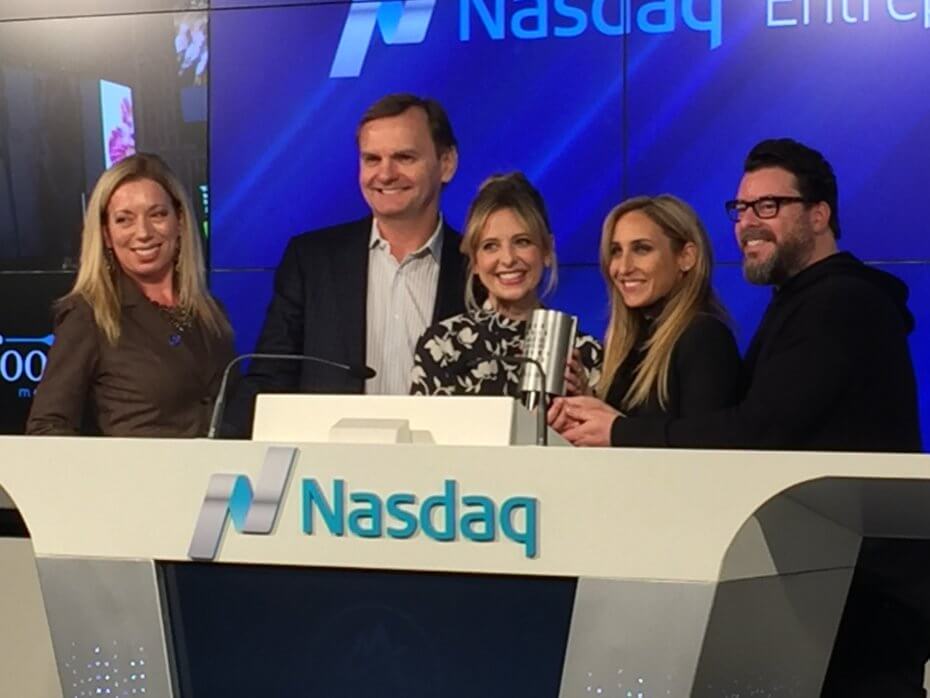 Image: Venture Beat
"As a new entrepreneur myself, I know how scary this world is, especially up north here!" Gellar said. Speaking on whether being an actress is an aid in her new career path, she added, "Maybe it helps to get meetings, but it's a lot harder to get taken seriously. I'm not a Wharton business graduate, and so there's a novelty in 'Let's see Buffy bake!' or 'Let's see what this latest celebrity has to offer'."
Speaking of, this celebrity does have a lot to offer. Foodstirs offers products that are made for families and chefs who want to keep away from artificial flavourings, chemical dyes, and synthetic additives. The company uses all USDA-rated organic, non-GMO and fair-trade ingredients whenever possible. Though the startup only launched in September 2015, its products have made it to Whole Foods Markets in the Northeast and Gelson's stores in California according to Laibow. "We're really proud to be the first baking mix out there to do this," the actress said.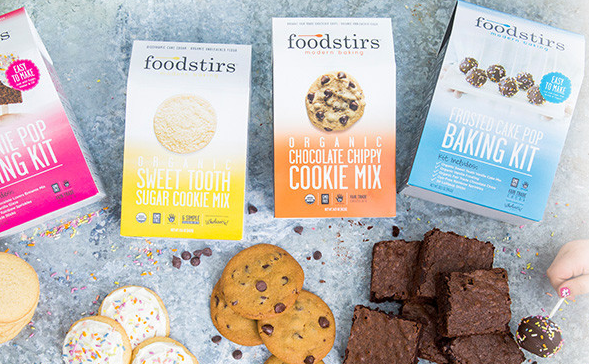 Image: Foodstirs
But Gellar admitted that despite the warm welcome and success, the shift from the red carpet to an office has not been a cakewalk. "It's incredibly difficult. I think there is a novelty in 'Let's see Buffy bake!' I think people see funny headlines and are like 'Oh great, she's either a spokesperson or this is going to be good laugh, a good story we can tell at drinks on Friday night,' " she said. "Maybe it is easier to get in the door, but you still have to have concept proof to back it up."
The company also actively publishes recipes on social media, and runs cooking shows on Facebook Live that feature real people, not just professional chefs. Laibow said, "We're all about building family and community so direct to consumer helps with that. Creating recipes and getting feedback online builds deeper brand loyalty."
Feature Image: YouTube