For Sanjeev Kapoor and SK Restaurants' Global Expansion The Sky Is The Limit
There is hardly a face in the Indian culinary sphere that is more recognizable than celebrity chef and culinary expert Sanjeev Kapoor. He's back in the limelight after taking his company, SK Restaurants, forward in a massive expansive manoeuvre. The focus is to double its global reach by 2020 and concentrate on the worldwide market.
We all know that Sanjeev Kapoor represents the best of Indian cuisine but, along with that, he represents his own philosophy – to take food to everyone at an affordable price. In lieu of that, a controlled aggression in expansion is required.
Currently, SK Restaurants has 70 establishments under its brand umbrella both within the country and abroad. However, for the culinary expert – that's just not enough. Sanjeev Kapoor plans to add at least 80 new ones by 2020. In the next financial year there are already contracts drawn up for 25 restaurants with the majority of them being outside India, in the United States and the Middle East.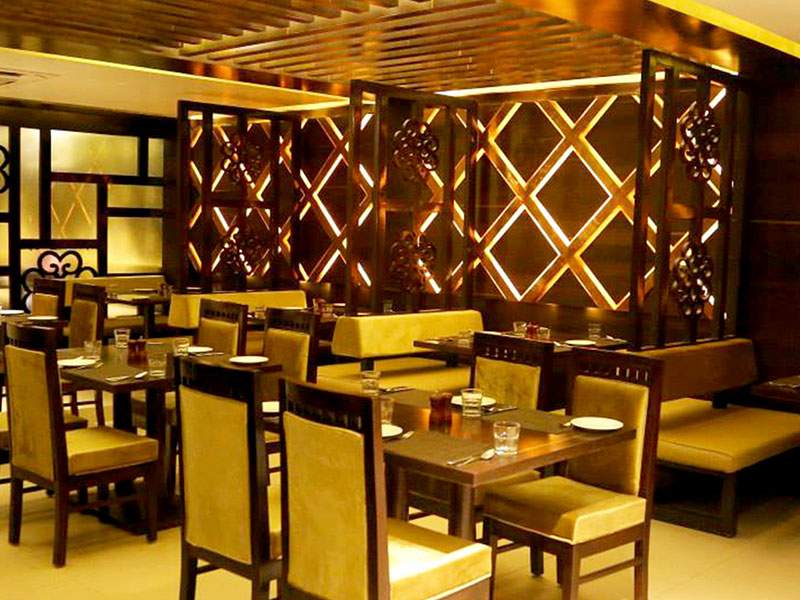 In fact, the man of the hour has mentioned that there have already been talks from an investor in Huston asking for a chain of 100 restaurants. However, as delighted as they are with the offer, Sanjeev Kapoor is never one to rush things.
But, not to fear, SKR's CEO Rajeev Matta reinforced the fact that all the new overseas establishments will remain under their premium brand 'Signature'. Lucky for us, however, in India the popular brand Yellow Chilli will continue their expansion domestically. It will also be far more accessible as after establishing their name in the metros, they're now targeting cities with a population of more than one million, or cities in strategic locations. The fact that Siliguri already has a Yellow Chilli with only a population of 5 lakh, is a prime example of this strategy.
If this move is successful, the company expects its revenue to grow two to three times what it is now. Aside from this, they also claim franchise fees and a 160 crore share worth sales of establishment. You can't tell Sanjeev Kapoor that doing what you love doesn't pay the bills.