Saina Nehwal's Diet & Workout Guides For A Fit Form
Former Badminton World No. 1 may have lost the title to Carolina Marina, but continues to put her best game forward on the court. Dashing in, out, front and back for stretches together can be a taxing feat and so the athlete eats and trains hard enough to pull it off like a pro. As Saina enters the quarterfinals of the Swiss Open, let's take a look at how she has managed to become the country's loved badminton champion.
Diet
The badminton star starts her day with a proper breakfast for a kickstart to the day. Nehwal makes it a point to include eggs in her breakfast as it keep her energized through the day. Her diet chart spells out healthy – obviously – and leaves no room for junk, processed and unhealthy food.
A few things that the sportsperson swears by are steamed food, salads and eating before 7.30 in the evening. Steamed food and salads are a good option to munch on every few hours without the fear or possibility of piling on fat or calories.
Additionally, keeping carbs at bay post 7.30 pm is a good idea as well. This helps Saina keep her body toned easily, allowing her to be lean yet strong.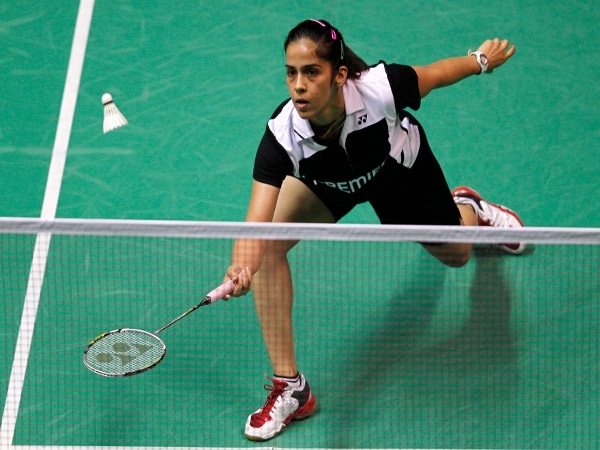 Image: India Times
Workout
The ace badminton player trains 6 days a week without fail. To keep her athletic frame fit and stamina on point, Saina goes through a rigorous workout routine that includes the following exercises.
Dumbbell Pullovers to strengthen chest and back muscles.
Heel/Calf Raises help in relaxing the calf muscles thereby reducing the chances of an injury in this area. This routine also tones the calves, making them stronger.
Military Presses enable Nehwal to strengthen her shoulder muscles and upper body, which in turn pumps up her racket holding stamina during a game.
Rowing to shed off excessive pounds, tone the muscles and improve overall physical and mental fitness level that too in very less time.
Lateral Pull Downs improve the coordination between the muscles of your upper body and makes your arms, chest and back stronger.
Apart from a strict regime, the athlete adds in some basic exercises to her training routine like running and crunches. Running helps in keeping the legs stronger and crunches on the other hand, help in increasing the strength of her arms.
Most importantly, she believes that to attain goals one must discipline themselves and follow an unvarying and fixed routine everyday.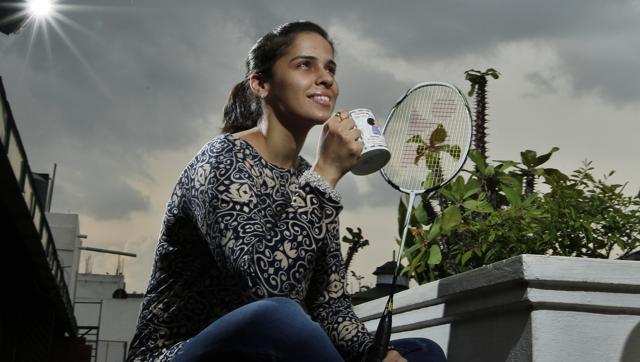 Image: Hindustan Times
Yes, and that is why we skip exercise. Everyday. Without fail.