Saif Ali Khan May Be A Great Chef, But Kareena Kapoor Khan Avoids His Food
"Get yourself a man who can cook" is something most girls think, hope, and pray of. Because the only thing better than sharing a meal with your beau is enjoying a meal cooked by beau, amirite? But that's not something actress Kareena Kapoor Khan necessarily agrees with. Even though her beau just aced his cooking skills and shot for a full-fledged food-centric film!
Saif Ali Khan will soon be seen playing the role of a successful Michelin-starred chef in Raja Krishna Menon's 'Chef' but wife Kareena still doesn't eat when Khan cooks! Why is that? Well, as it turns out, that while Saif doesn't really know how to cook Indian food well, the one thing that he can cook like a pro, doesn't agree with Kapoor's eating habits. And that is spaghetti, which according to the Ki & Ka actress is fattening.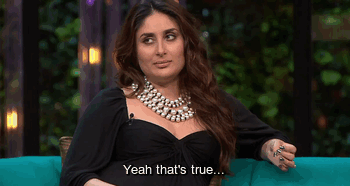 Image: www.cosmopolitan.in
"My favourite thing to cook is spaghetti. I still can't cook Indian food very well. Spaghetti is easy but it's also fattening so my wife doesn't let me cook very often. She doesn't eat it and I end up eating it myself. Spaghetti Aglio Olio with garlic and olive oil is my favourite," shared Saif at the event.
So you see ladies, a man who can cook, simply isn't enough. What you really need is either a man who can cook healthy grubs or a diet that lets you binge on pasta and the likes!
Source: DNA India
Feature Image: Chipake