Saif Ali Khan Graces The Streets Of Purani Dilli For 'Chef'
For all of you baffled by the title, here's a snippet of information – Jon Favreau's 2014 flick Chef is being remade in Hindi with Saif Ali Khan playing the lead character of Chef Carl Casper. The remake, which was announced on November 25, being shot right now and keeping up with the road trip theme of Chef, Khan too has been crusading through India for the movie.
After shooting in Kerala and Amritsar, the actor was in Delhi this week. And where else in Delhi can you capture the passionate food-centric aura of the city, but in Old Delhi! The Delhi shoot was a two-day schedule – some scenes were shot inside the thriving Mahavir Bhawan near Jama Masjid police station on the first day, and on the second day, Khan shot in the narrow rustic lanes near Kinari Bazaar.
Although not many knew that Saif and his team would be shooting in Old Delhi, the film's crew had their security staff and bouncers in place to avoid any commotion while shooting.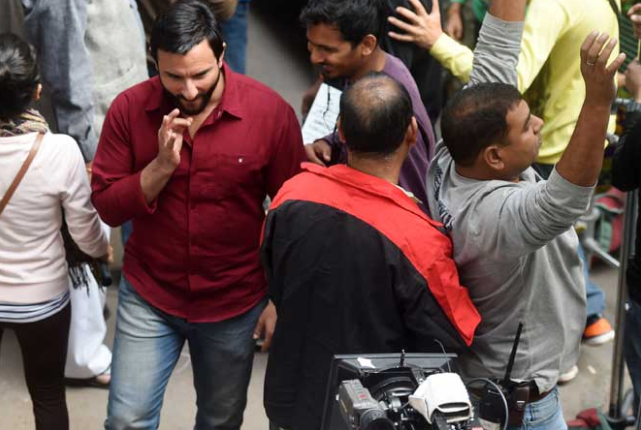 Image: The Times of India
A source close to the team said, "Saif reached the shoot at 11 am on the first day and the shoot was wrapped up by 8 pm. We did not want people to know about the shoot, so we shot some scenes indoors." The source added, "The film's director wanted to show the area of purani Dilli, that is why this location had been chosen. Since we wanted to avoid any ruckus on the sets, we chose the interiors of Chandni Chowk for the second day as well, so that people don't get to know about it."
And while two days of Old Delhi is just not enough to capture the magnificence – read, parathe wali gali, Karim's, Natraj Dahi Bhalla, Kulle ki chaat, and Daulat ki chaat among many other highlights – of the area, we sure do hope that the director has managed to do the impossible.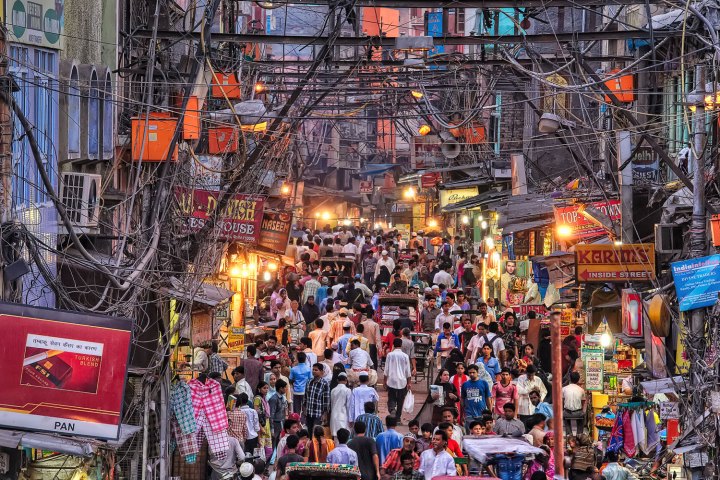 Image: Amazing India Blog
Vikram Malhotra's (former COO of Viacom18 Motion Pictures) Abundantia Entertainment, Eros International, and Alumbra Entertainment will produce the movie, with Eros International responsible for the film's distribution worldwide.
Can't. Wait.