Saffola Masala Oats Collaborates With Holachef
Saffola Masala Oats has tied up with food ordering and delivery platform Holachef to bring customers healthier eating options. Through the collaboration, customers will be able to order a collection of healthy dishes featuring Saffola oats on Holachef.
Saffola Fit Foodie
The collaboration is a part of Saffola's 'Fit Foodie' initiative. At present, Fit Foodie is website which offers foodies healthy recipes from different cuisines with different ingredients. The note on Fit Foodie on the website comments ". Every recipe here has been carefully designed, tasted and checked by Saffola's expert panel comprising foodies, chefs and nutritionists to ensure that you get the best of both health and taste. The Fit Foodie panel is headed by star chef, Kunal Kapur."
Additionally, every recipe is assigned a health score on the Saffola Oats Foodie meter, based on the recipes nutritional composition and completeness.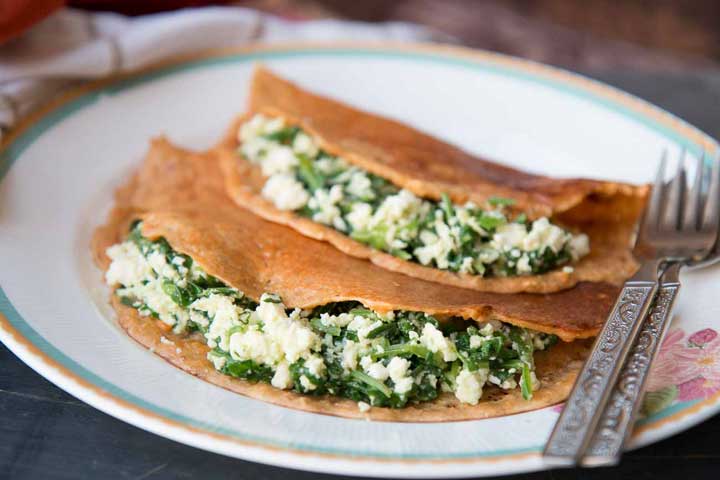 The website also offers a Fit Foodie Corner, which is exclusive to members and allows them to submit recipes, keep a recipe diary and chat with Saffola's team of expert chefs.
Most of the recipes feature Saffola products including Saffola oil and Saffola oats.
The Holachef Fit Foodie Menu
In keeping with its Fit Foodie initiative, Saffola has created a menu of dishes featuring oats to give customers using Holachef healthy, light while also exciting meal options.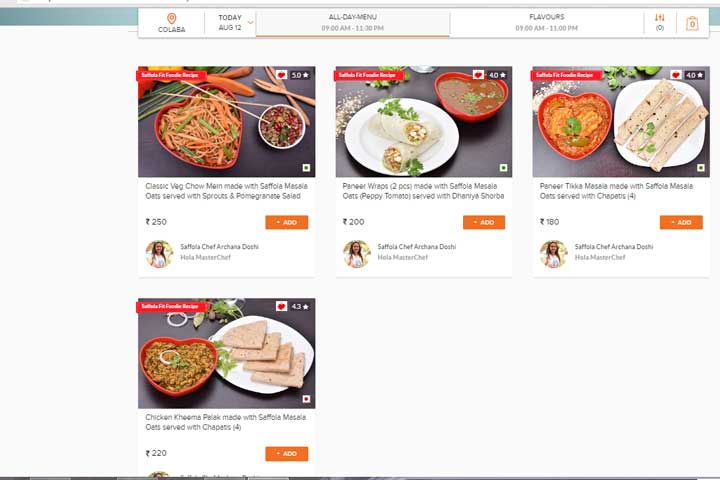 On the menu are dishes like Chicken Penne Pasta in Pink Sauce made with Saffola Masala Oats (Rs.300) , Chicken Kheema Palak made with Saffola Masala Oats (Rs.220) and DIY Malai Kofta made with Saffola Masala oats (RS.150).
Indeed, a quick click over to Holachef shows that the Saffola Oats dishes are being met with a positive response; all the dishes have received at least four starts and have been sold out. All the dishes are being prepared by Saffola Chef Arachana Doshi.
Customers in Mumbai can easily try the Oats dishes themselves by visiting HolaChef.com.