RoohAfza's 'Ghulke Jiyo' Campaign Celebrates India's Diverse Cultural Palette
RoohAfza – the quintessential "soul-refresher" for over 100 years has been India's favorite drink for generations. Today, the brand launched its new TVC campaign called #GhulkeJiyo, celebrating India's unity in diversity. Being the unmatched "drink of India", RoohAfza has the stature and position in every consumer's mind to be able to take this communication platform. The campaign crafted and conceptualized by FCB Ulka stays true to what RoohAfza is but finds a way to connect with Indian millennial who are progressive yet immensely proud of their culture.
'The place where everything different comes together to create magic' is the best way to define India in a sentence. However, the magic seems to be disappearing and every day the country is witnessing a newborn conflict. Conveying this important message, the TVC asks the countrymen to Ghulke Jiyo.
RoohAfza is a sharbat in a bottle, but the magic happens when it is mixed and mingled with things. RoohAfza, in its refreshing way, asks India to come together and celebrate the 'unity in diversity' that it stands for. The new insight based campaign showcases this aspect of Ghulna Milna beautifully, in a montage film depicting different scenarios and a soothing background score draws inspiration from a very popular evergreen song "Yeh hai Bombay Meri Jaan" from the film 'CID'. It simply conveys, "Zara ghulke zara milke, ye hai RoohAfza meri jaan, …ye hai India meri jaan".
Mansoor Ali- Chief Sales & Marketing Officer, Hamdard said, "RoohAfza is a heritage brand, and comes with a lineage of being the only "natural refresher". Every time we come up with a new campaign, we want to address a key issue that is prevalent in our society. Being a 111-year-old drink and loved by consumers across all age groups and segments, RoohAfza has stood the test of time, not solely because it's a great refresher, but because at its core it stands for something far larger – togetherness! This campaign is a call for everyone to come together and live together in harmony…ghul mil ke! This TVC, with its thought evoking stories, visual and heartfelt lyrics will connect directly with the consumer's hearts and create a dialogue emphasizing the facet of togetherness."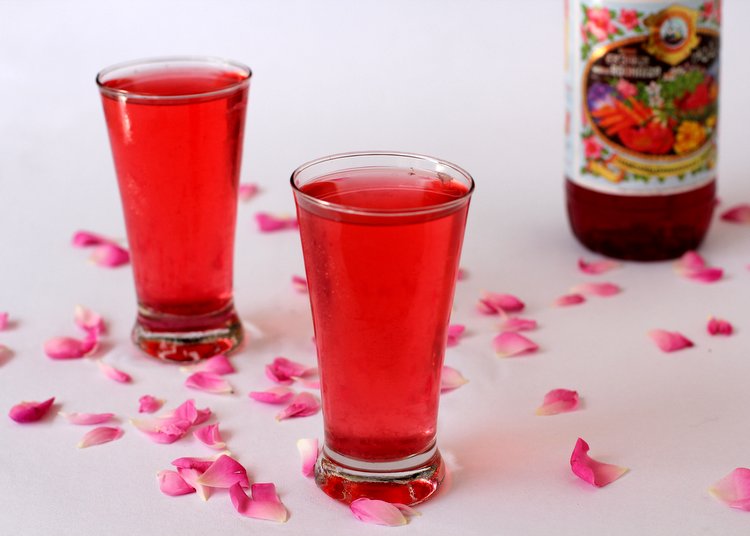 Image Source
Debarpita Banerjee, President, FCB Ulka said, "RoohAfza is a lot more than a refreshing beverage. For a lot of us, it is nostalgia in a bottle. Along with its natural ingredients, beautiful color, and unique taste, it is also a drink that almost had the power to bring people together. Cutting across all age groups, belief systems, and geographies. And this was the task we set upon ourselves".
Only when we mix and mingle with each other is when we truly come together. Just like Roohafza's unique taste which comes out only when it is mixed with something else. It was an absolute pleasure bringing this idea to life using an iconic song, paired with heart-warming visuals."