The Rock Gifted Himself An Epic Cheat Meal This Christmas!
Christmas is a time for making merry, spreading festive cheer, exchanging presents, creating miracles, downing luscious holiday meals or as Dwayne 'The Rock' Johnson calls it binge eating eight slices of sourdough French toast, topped with apple pie.
Dwayne Johnson is known for his superhuman cheat meals, and the body building fanatic is not shy of sharing pictures of his massive meals on social media either. Now, he may not be a candy fanatic, but he sure does know how to cheat up his meals. And he may just have outdone himself this Christmas. The gym fanatic shared a carb-rich cheat meal on his Instagram handle saying:
"It was my Christmas gift to myself," The Rock said on his Instagram post. "Sat on the couch like the big, brown, bald, tattooed glutinous version of Jabba The Hutt and watched the Force Awakens again."
https://www.instagram.com/p/BOf4Ntbj5jU/?taken-by=therock
Yep, he just scoffed down EIGHT slices of french toast WITH loads of (do not miss the "loads of") apple pie.
But then again, for The Rock's system, which is used to 7 meals a day, this must be just another fun snack. Plus, if a man manages to looks like this after all the cheat meals he claims to have had, who are we to point or Cheetos smothered fingers at him?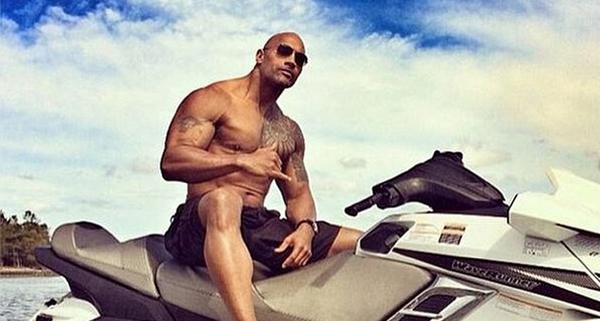 Image: USA Today
Feature Image: ABC News