Robin Hood Army's Noida Chapter Huge Sigh Of Relief For Migrant Workers
Poverty and hunger are as widespread as any food trend (the irony) and while most of us may skip a meal or two for reasons best known to our weighing scale, there are some people who don't even have that choice, and for whom skipping meals is just a way of life. But for the past few months, a bunch of do-gooders, christened the Robin Hood Army, has been creating major ripples by making sure nobody goes to bed hungry.
From transporting leftover party food to slum areas to supplying fresh cooked meals to the needy, these Robin Hoods are living up to the name (sans the stealing part that the literary namesake was known for). The NGO has made its presence felt in over 49 Indian cities, with their latest stop being in Noida, Uttar Pradesh.
Their arrival comes shortly after recent mob violence wedged a gap between the residents of Mahagun Moderne Society in Sector 77 and migrant workers living in nearby slum settlements.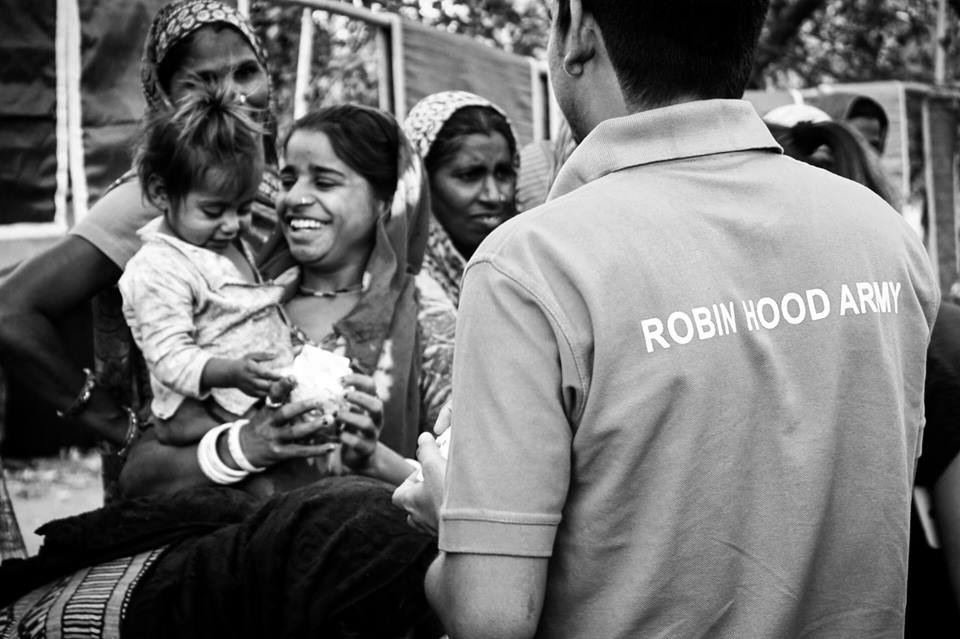 On July 18, the Noida authority had demolished around 50 shanties in the wake of the clash at Mahagun Moderne society, which was under fire due to alleged rumours that a house help has been kidnapped. While the displaced workers erected new shanties approximates half a kilometer from the previous site, the incident paved the way for deep mistrust between Bengali migrants and residents of high-rise societies at Sector 77, reports Hindustan Times.
The affected workers have breathed a huge sigh of relief as the Robins have been supremely active in bringing fresh cooked meals to these people.
As reported earlier, RHA is aiming to beat hunger to reaching a million meals milestone in 2017. "Mission One Million is not just about the number but the fact that any kind of societal change is possible only if we bring together citizens as a team. Our mission is to beat hunger," RHA co-founder, Neel Ghose said.
Inspired? Join the army here!
Images: Facebook (Robin Hood Army)
Feature Image: Huffington Post