Roasted By Roseate House Celebrated Its New Menu Launch With An Afternoon Of TWG Tea Tasting
What comes to your mind when you think of tea? Your daily Adrak ki Chai? Well, TWG is here to break all your stereotypes about this all-time favourite beverage! Roasted by Roseate House recently launched their new delectable menu and celebrated it with a delightful afternoon of tea tasting with TWG, the Singapore based luxury tea brand. The brand offers more than 220 flavours in India and each one is extremely unique in its flavour.
For our tea-tasting session we started off with Silver moon Tea (A TWG blend of green teas accented with berries and vanilla bouquet Suave) which was accompanied with Curried Chicken, grapes and celery stick, next we tasted Emperor Sencha (A fine TWG tea with a subtle taste) which was paired with Smoke duck breast. We then moved on to 1837 Black Tea (A unique blend of black tea with nuts and flowers from the Bermuda triangle) paired with Ham, toasted brie and sliced apple. Some other teas that we tasted were Geisha Blossom, Red of Africa and Vanilla Bourbon which were paired with Carrot & Sultana, Apricot & Orange and Vanilla & Pistachio Cake respectively.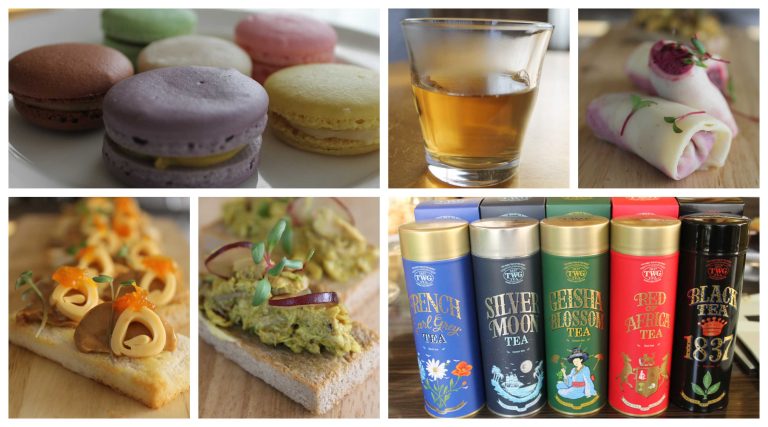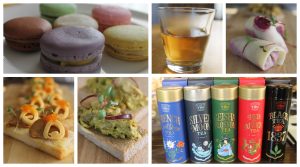 The new Roasted menu features an assorted selection of macaroons, savouries and sweets as well as salted tidbits for guests to indulge in. From puffs, tarts and quiches to open sandwiches the patisserie and boulangerie will leave you spoiled for choice. The menu also features an array of exclusive TWG tea flavoured Macaroons such as 1837 Black tea and berry, Vanilla Bourbon tea, Passionfruit tea, Earl Grey tea & chocolate, Framboise and roses, Alphonso tea, Napoleon tea and Caramel and the list goes on. On the crunchy side, the menu also offers exclusive TWG cookies such as Oats and raisin, Coconut and corn flakes, Polo Nero and Jam.
Don't waste any more time and head over to Roasted by Roseate House for their delicious food and don't forget to give the innumerous flavours of TWG a try. Even if you aren't a tea person, TWG is surely going to turn you into one!