Residency Towers' Southern Aromas Restaurant Revamps its Menu for a Satisfying South Indian Experience
The South Indian Meal Concept
With its richly laid interiors of temple and courtyard inspired decoration, the ambience of the Southern Aromas restaurant sets the perfect mood for the traditional food concept it is famous for.
The newly revamped menu focusses on the culinary delights from each region of the four states of South India – Karnataka, Andhra Pradash, Kerala and Tamil Nadu.
The aim of starting this southern specialities restaurant was to showcase the unique authentic flavours of South Indian cuisine. Now, the menu has been refreshed, extending the borders of the inspiration for the menu, and bringing them into a more exhaustive menu.
Executive Chef Ashok Eapen says, 'We have refreshed the menu to include the told and untold stories of the popular cuisine of the mainland as well as those of the by-lanes of small towns and alluring green hamlets across the states.'
The Appetizers
Our table was set with crunchy appalams and a side of two chutneys to munch on while we waited for the appetizers to arrive.
The first appetizer (and our favourite) was the Prawn Stir fry, made with generously sized prawns and with a perfect balance of flavour. We were sad when it was over, but then we had the Koonthal Kakathil (Squid Rings) from the Malabar region to cheer us up.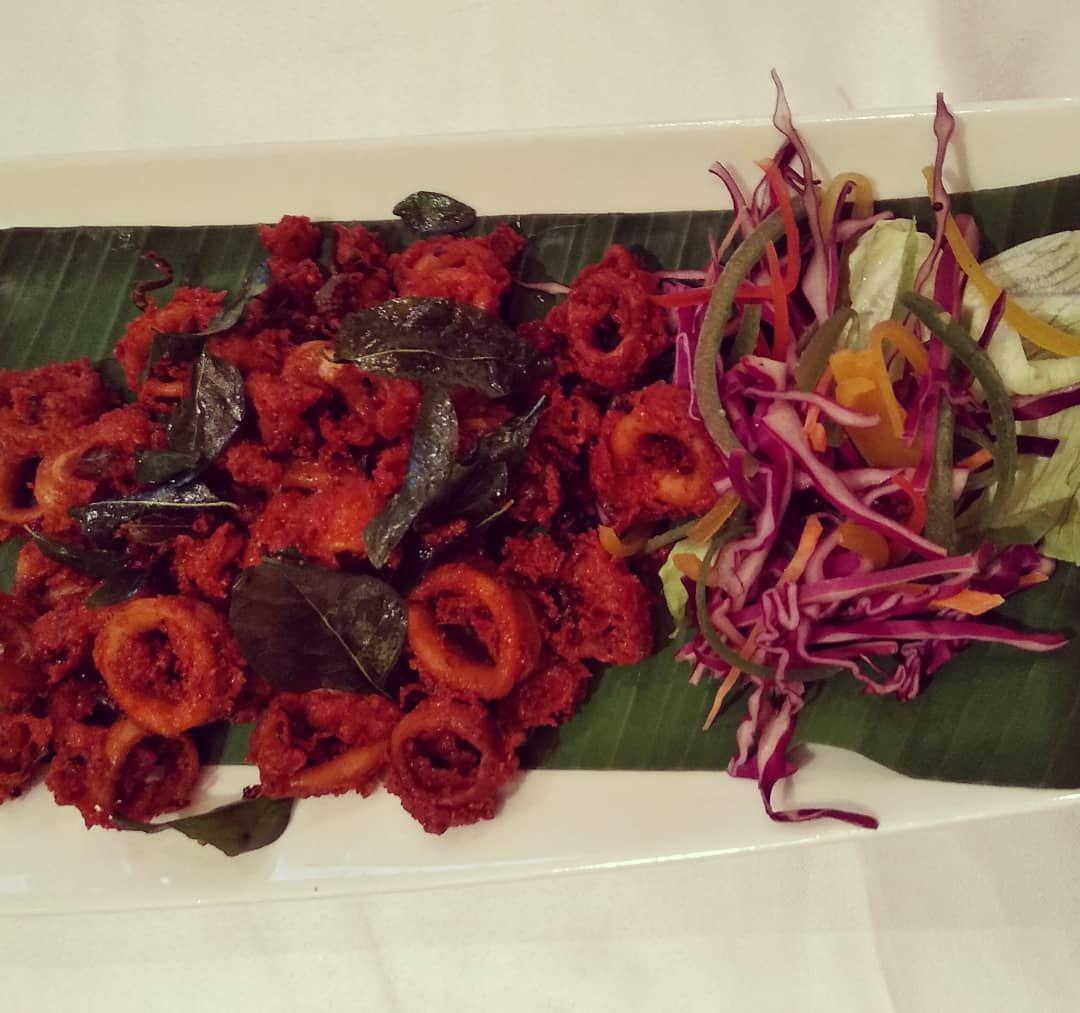 We then moved on to the Thalicha Mochai Sundal, for a vegetarian change, and then quickly reverted to meat with the Chemmen Kothamalli Roast Fish, which was delicious with its refreshing coriander-scented flavour.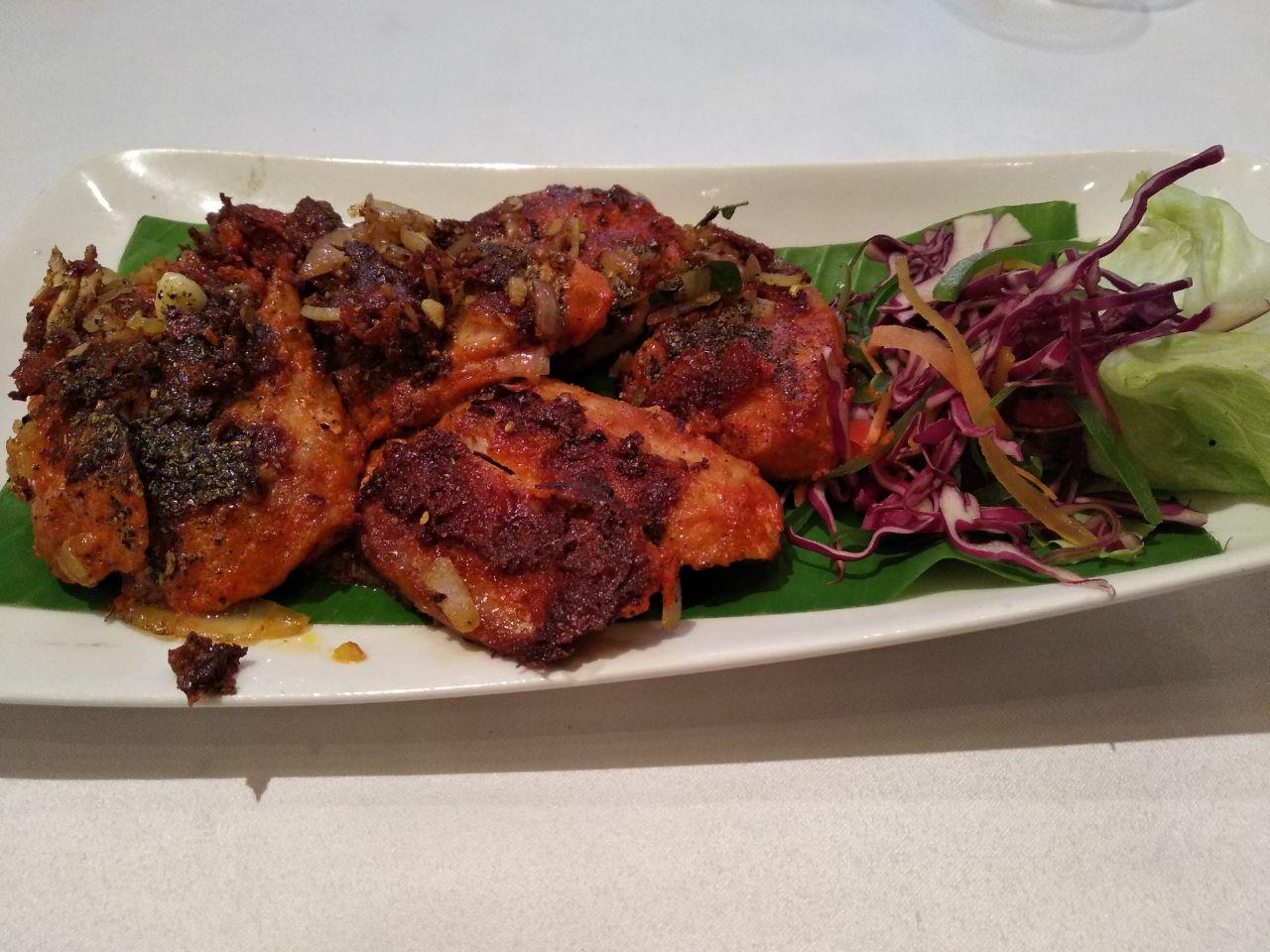 And of course, how can a South Indian meal be complete without Chennai's own Chicken 65? The boneless chicken deep fried in its signature spices was just a perfect appetizer for the meal that followed.
We started off with the Curried Seafood Soup – which was a clear soup with the 'flavours of the ocean laid in a curry scented broth', as Chef Eapen put it. With all the Southern states being coastal regions, there's no wonder there's no dearth of seafood in this restaurant.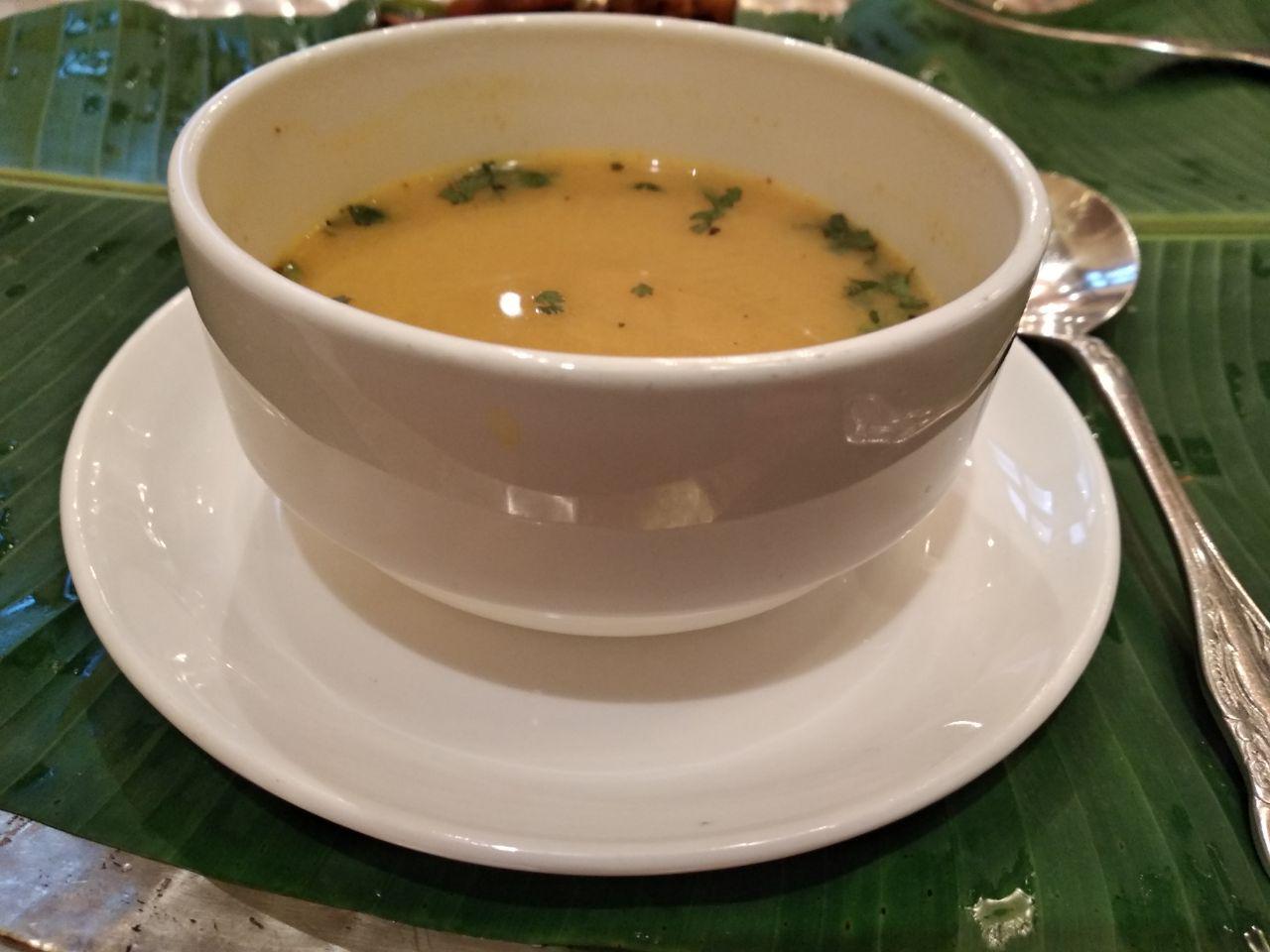 The Great Indian Thaali
And then came the grand old South Indian Thaali – a large and very heavy (trust us, we tried lifting it) round plate, laid with all the goodness of a South Indian meal. Set with Chappathi, Idiyappam and Vegetable rice, the plate came with a number of mouth-watering side dishes in shining bowls.
There was a spicy brinjal curry (which is a must at South Indian weddings), two cooked vegetable dishes, deep fried cauliflower for a crunchy touch, the Kerala special Aviyal, vegetable kuruma to pair with the chappathi and idiyappam, and Nadan Chicken curry and Mutton Chettinadu. Although the Thali is quite filling, your plate is refilled with steamed rice till you feel like you'll burst if you have another bite.
For the Sweet Tooth
But we all know that no matter how full we are, there's always room for dessert! And this dessert platter that reached our table was so tempting that we ignored our afore-mentioned fear of bursting and ate on. The Rava Payasam was perfectly balanced with its subtle but rich sweetness and the lovely Coconut Barfi with its delicate cardamom seasoning stole our hearts. However, the highlight (especially for coffee lovers), comes in the form of the filter coffee-flavoured icecream. This incorporation of the coffee flavoured icecream into the dessert caters perfectly to the South Indian palate that craves filter coffee after meals.
The wholesome experience one gets in Southern Aromas is the comfort of traditional food in a perfectly crafted menu that delivers the promised satisfaction of Southern food.