Relish Mouth-Watering Iftaar Delicacies In Mumbai During Ramadan 2018
It is the auspicious month of Ramadan and city of Mumbai is all for the food and the fasting. For sumptuous food, traditional and even modern iftaari fare, head to these mind-blowing places in Mumbai. Have a hearty feast after the fast throughout Ramadan 2018.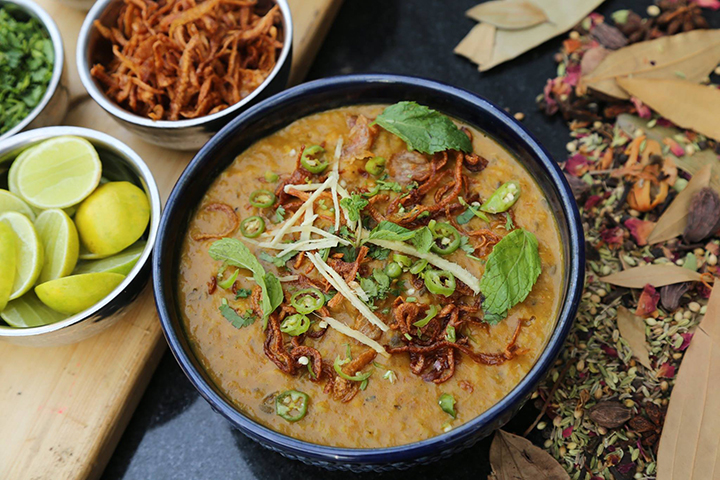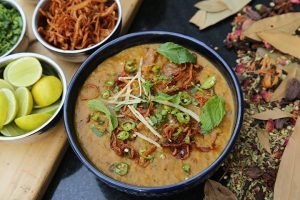 Gorge on mouth-watering iftar delicacies like Tawa Kheema Pav, Khau Gali Murgh Tikka, Roti pe Bhuna Boti, Sheer Korma and much more at Jyran!
Timing: 7:00 pm – 11:45 pm
Location: Sofitel Hotel, C 57, Bandra Kurla Complex, Mumbai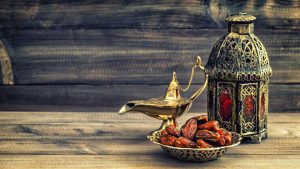 Enjoy 'Iftar Under The Stars' as The Brasserie hosts a sumptuous dinner buffet with a view of the pool!
Timing: 7:00 pm – 11:30 pm
Location: Hilton Mumbai International Airport, Sahar International Airport Road, Chakala, Mumbai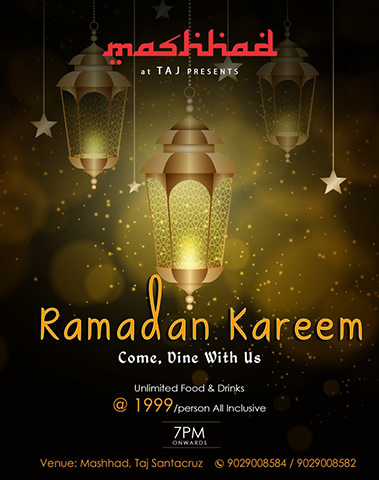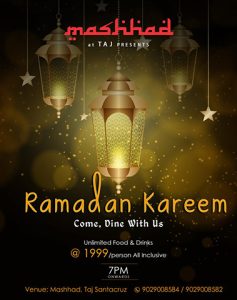 Hearty dishes like Aatashi Aloo, Chelow Kebab, Dewani Handi, Masshad Biryani and Malai Phirni await you for a dreamy Iftar at Mashhad.
Timing: 7:00 pm – 01:00 am
Location: Taj Santacruz, R-5, Luxury Arcade, Santacruz East, Mumbai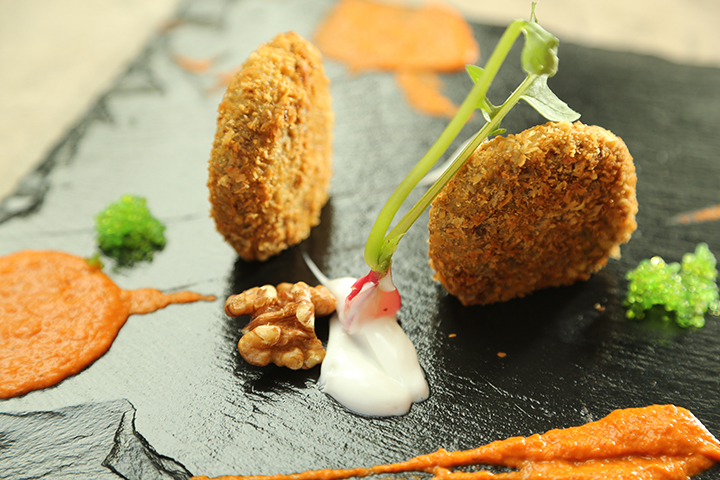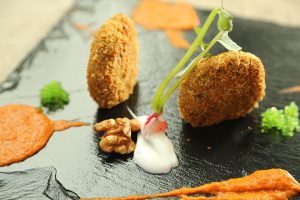 Chow down on sumptuous Nizami food like Shikamipuri Kebab, Sheermal Sponge, Mint Pesto ,Pather Ke Kebab, Dum Ke Kebab, Darbari Chicken Handi, Qubani Meetha Ka Tart and a whole lot more at Farzi Café!
Timing: 12 noon (Lunch) | 7 pm (Dinner)
Location: Kamala Mills, High Street Phoenix and Oberoi Mall (All Outlets)
Persian Darbar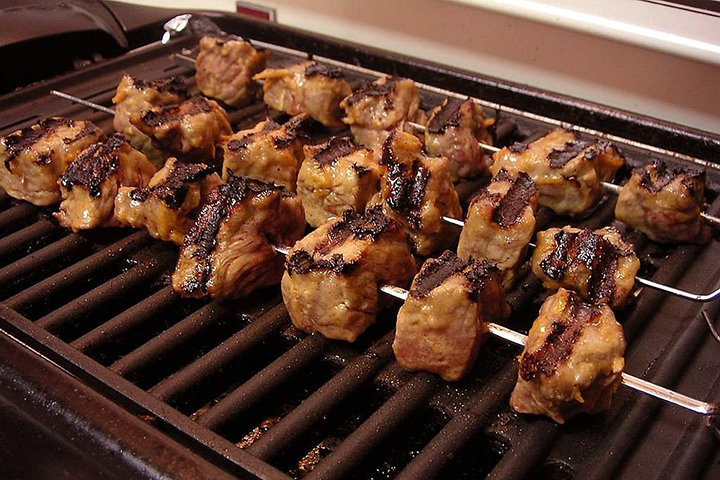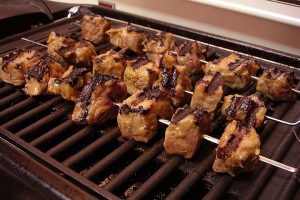 One of the most happening places for Mughlai food, Persian Darbar is one of the sought for places during Ramadan.
Timing: 9AM to 1:30AM
Location: 5, Alexandra Terrace, Dr BA Road, Near Gloria Church, Rani Baug, Byculla East, Byculla, Mumbai
https://www.instagram.com/p/BYtcHomH75L/?taken-by=noormohammadi_hotel
The makers of succulent Nalli Nihari and Chicken Sanju Baba certainly cannot be given a miss while iftari now, can they?
Timing: 6 AM to 1:30 AM
Location: 179, Wazir Building, Abdul Hakim Chowk, Bhendi Bazar, Near, Mohammad Ali Road, Mumbai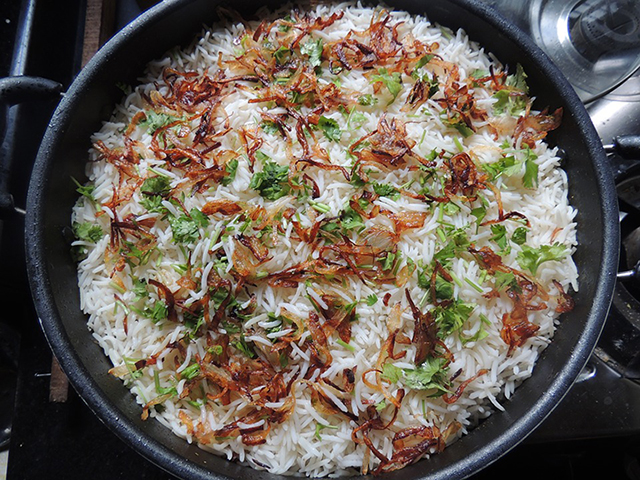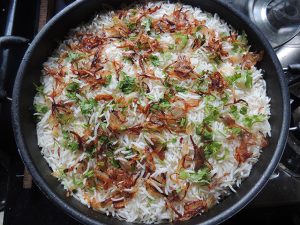 Zytun is offering a 20% off on Ramadan delicacies like Hyderabadi Dum Biryani, Hyderabadi Shahi Haleem, Murgh Rozali Kebab, Murgh Peshawari Kebab, Shahi Tukda and Doodhi Kheer. So eat in or get the food delivered for an Iftar party at your home.
Timing: 12 Noon to 4 PM | 7 PM to 11:30 PM
Location: Marol Maroshi Road, Marol, Mumbai, Near Seven Hills Hospital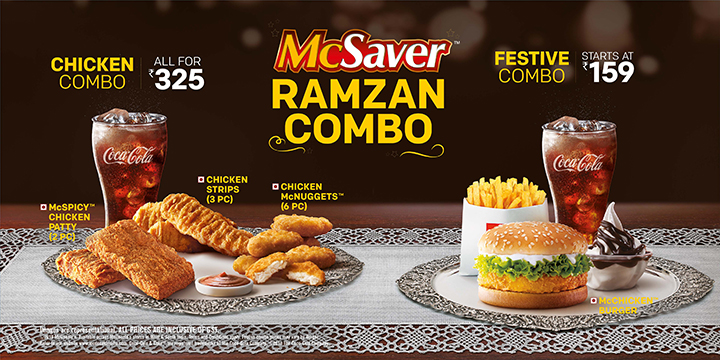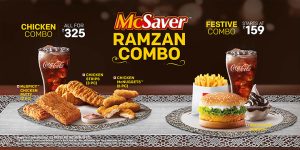 Enjoy a hearty Chicken Combo at McDonald's which comes with spicy Chicken Patty, Chicken Strips, and Chicken McNuggets with Coke or a delicious Festive Combo which comes with a choice of scrumptious burger, naan or wrap, French fries, soft serve hot fudge and a Coke.
Location: All outlets across Mumbai
Chinese N Grill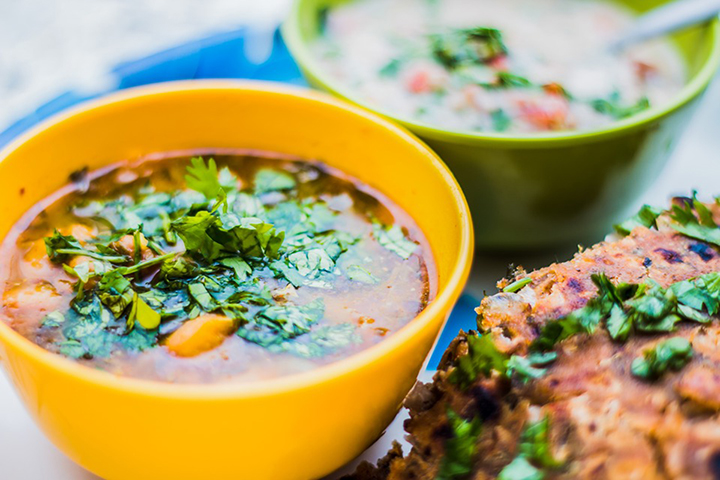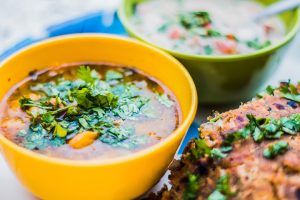 Don't go by the name, the eatery serves up delectable iftar food like Nalli Nihari, Shawarma, Dum Biryani, Bheja Fry and Mutton Chaap.
Location: 12 Noon to 2 PM, 6 PM to 12 Midnight
Location: 122/132, Barkat Manzil, Near Minara Mazjid, Mohammed Ali Road, Mohammad Ali Road, Mumbai
Suleman Usman Mithaiwala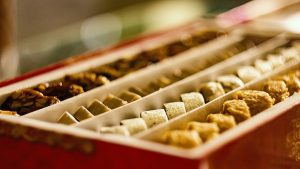 Binging at Mohammed Ali Road? Do not miss out on the drool-worthy sweets by Suleman Usman Mithaiwala.
Timing: 7AM to 11:30PM
Location: 167, Ibrahim Merchant Road, Below Minara Masjid, Mohammad Ali Road, Mumbai