Relish A Sumptuous And Authentic Spanish Lunch In Mumbai
For those who simply dislike waiting for a dinner after work, brunches on weekends and the street food for keeping hunger pangs at bay; a Spanish lunch for foodies like these is absolutely apt. Uno Más' is offering authentic delicacies to make your experience as amazing as you'd like it to be. So step in for a delectable meal but keep your office work in the second half light for you're going to be so full you'd want to sleep.
Chef Speaks
"We are really happy with the response we have received from everyone since the day we got launched," says Pallavi Jayswal Co-founder and Chef of Uno Más speaking about the special lunch menu. "The mains have been presented in a way that they can satiate your mid-day cravings with wholesome add ons. It is 'lunch on a plate' for one and a joyful sharing portion for two.Revive your memories from Spain with our delicious Tapas, Paellas and a brand new selection of Big plates. Also, do not forget to try our special salads."
What To Expect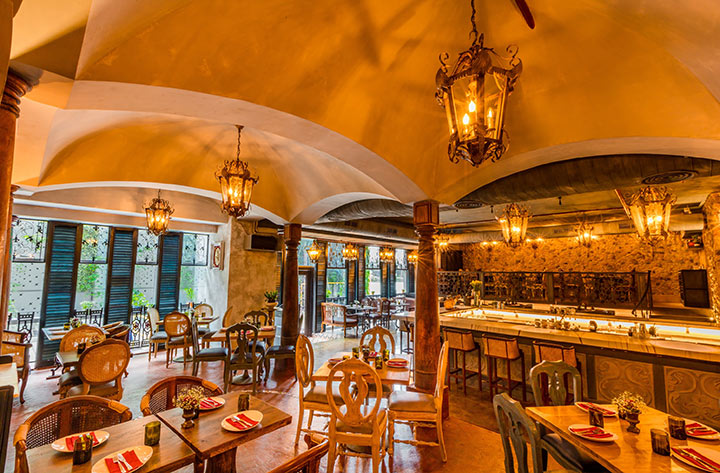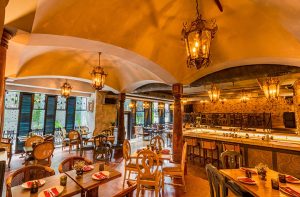 The restaurant Uno Más itself means one more and going with the name they've created Spanish Tapas. Tapas means small plates which lets you experience a myriad of dishes and thus different flavours from this vivid cuisine. To begin with the salads which the chef recommends there's Mixta (Organic mixed greens in a lemon vinaigrette), Verde (organic baby spinach, in a honey cumin chilli vinaigrette) and Roja (organic arugula with watermelon in a honey balsamic vinaigrette). You can also try their vibrant Purpura salad made using organic purple kale.
There's no way that a Spanish experience is completed without the hearty paella. The name of the dish also comes from the pan it's cooked in and usually consists of rice and seafood. Keeping all tastes and palate's in mind Uno Más offers three kinds of paella – Paella De Marisco (seafood paella cooked with prawns, fish, clams and squid), Paella De Carnes (paella cooked with chicken and pork) and Paella Verduras (Spain's famous rice cooked with local, seasonal vegetables). So get ready for a satiating, authentic Spanish experience at lunch time!