The Reindeer Restaurant -Jubilee Hills, Hyderabad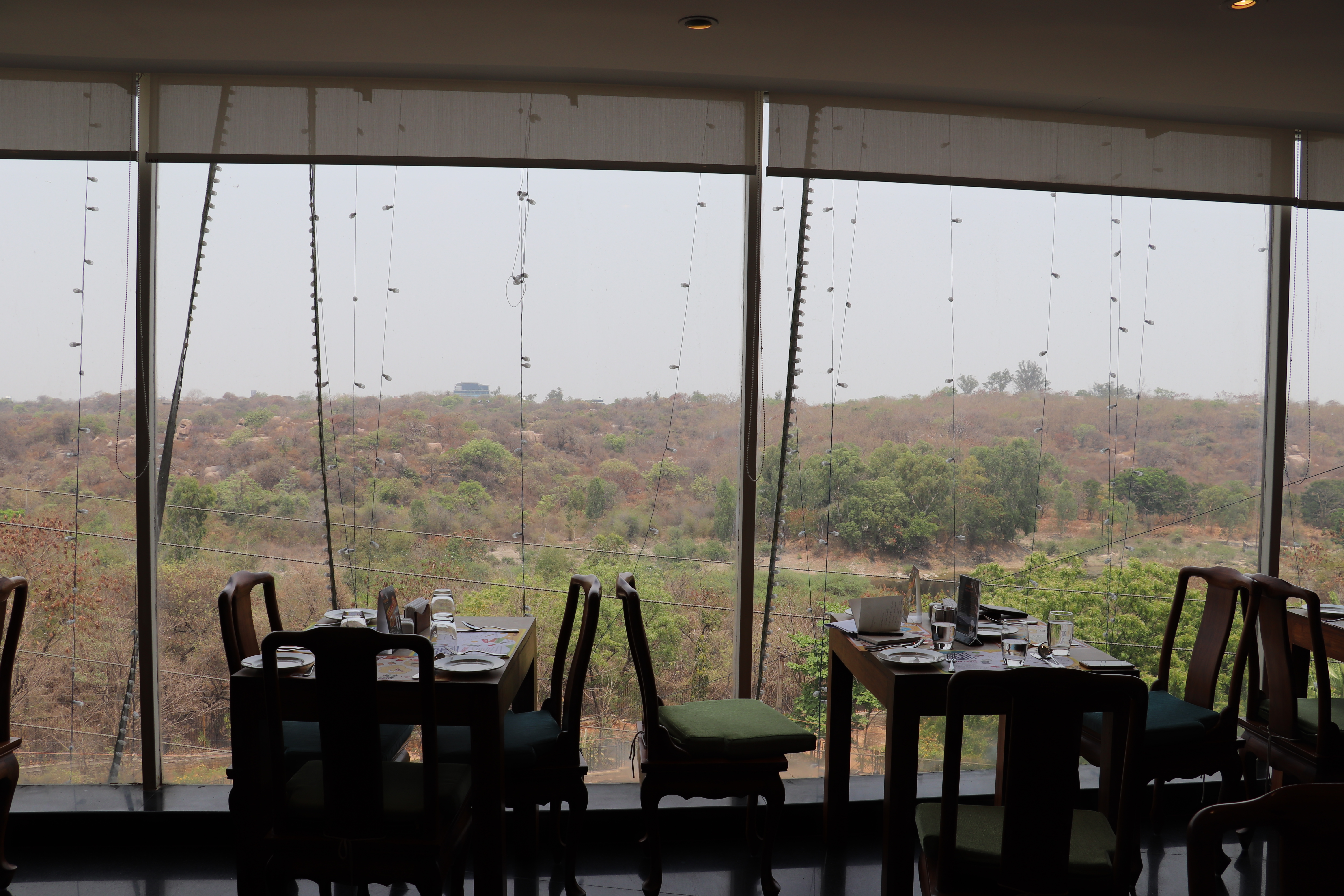 We sit at a table near the enormous floor to ceiling window that makes up one side of The Reindeer, drinking in the view of KBR park stretching all the way to the horizon. "KBR park is a nature reserve, and has several animals in it. So Ram, Vishwa and I called our resto The Reindeer, an animal that has majesty, yet has a positive vibe", says Suraj. Like his restaurant. The seating itself can cater to an eclectic variety – from intimate little tables for two, to the secluded party rooms for groups; from the corner table where the lone artist or birdwatcher can look dreamily at the endless park with a little lake and a mysterious stone turret, to the long table under a crystal chandelier for an aristocratic party.
We ask him what's different about Reindeer, and he says "My food will do the talking" and proceeds to order.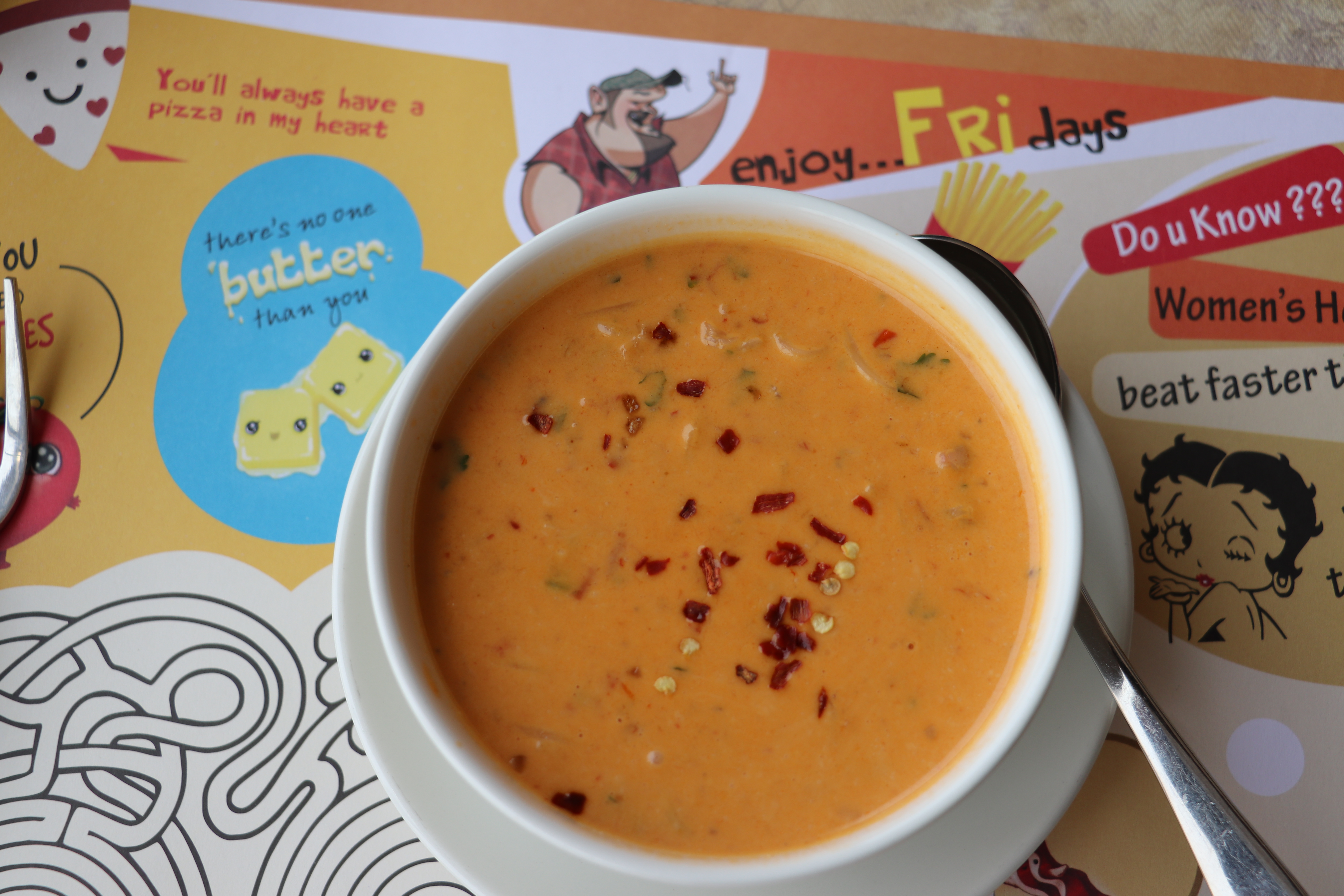 A Laksa Noodle Soup, shrimp for one and a veg for the other, was the first to talk, arriving at our table in less than 15 minutes of the order. A clearly oriental, yet adapted for the Indian palate, a blending that Suraj calls "Fusionizing". The rest of the food arrives in short order, and Ram chips in "People go in groups to restaurants, and there will always be a few who can't find what they might like. Reindeer doesn't allow that to happen". We have to agree.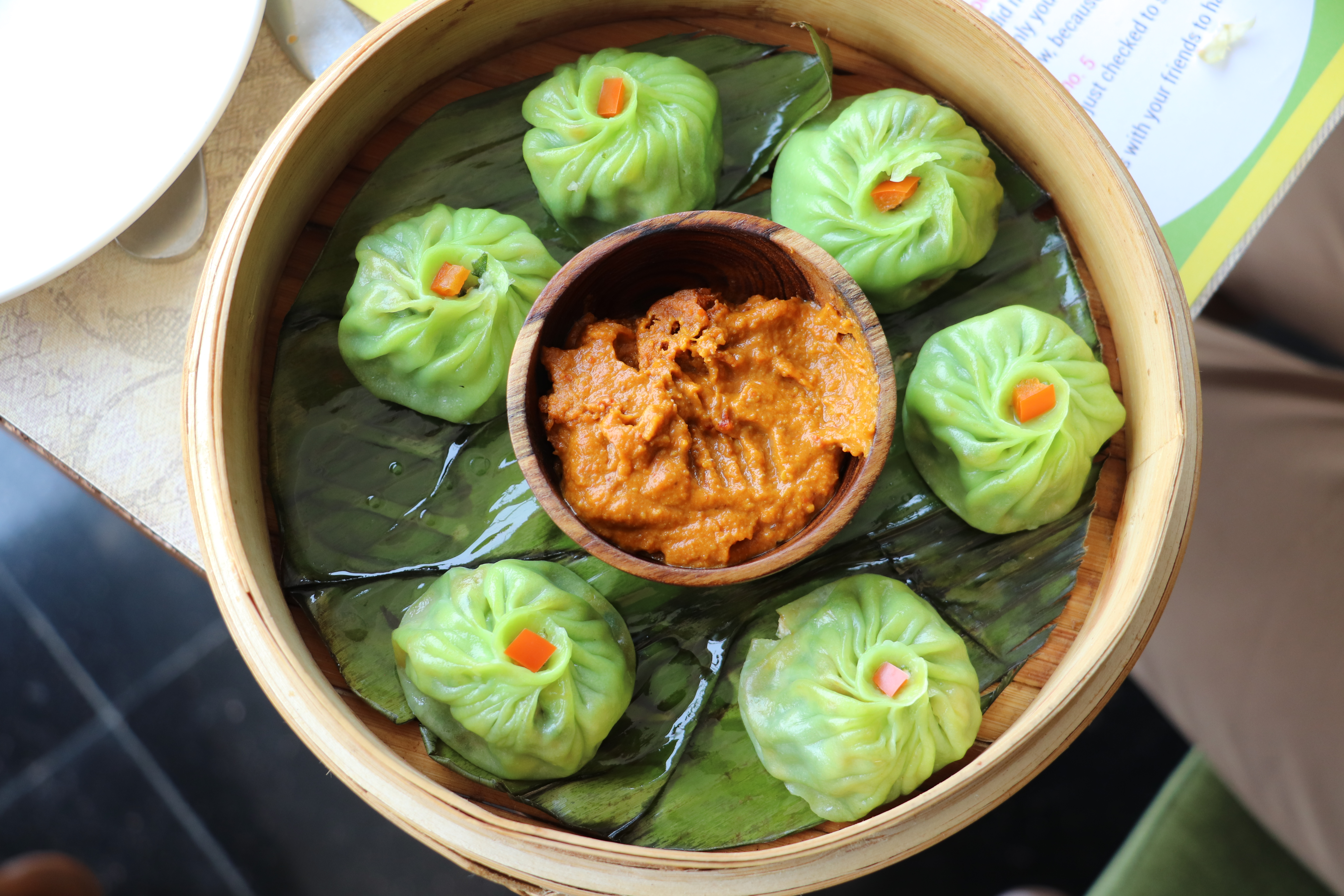 After soup, was a spinach and cottage cheese dim sum that melted in the mouth, that even a hard core carnivore cannot resist. And how about this for Fusionizing: Chicken sukka on a waffle dosa.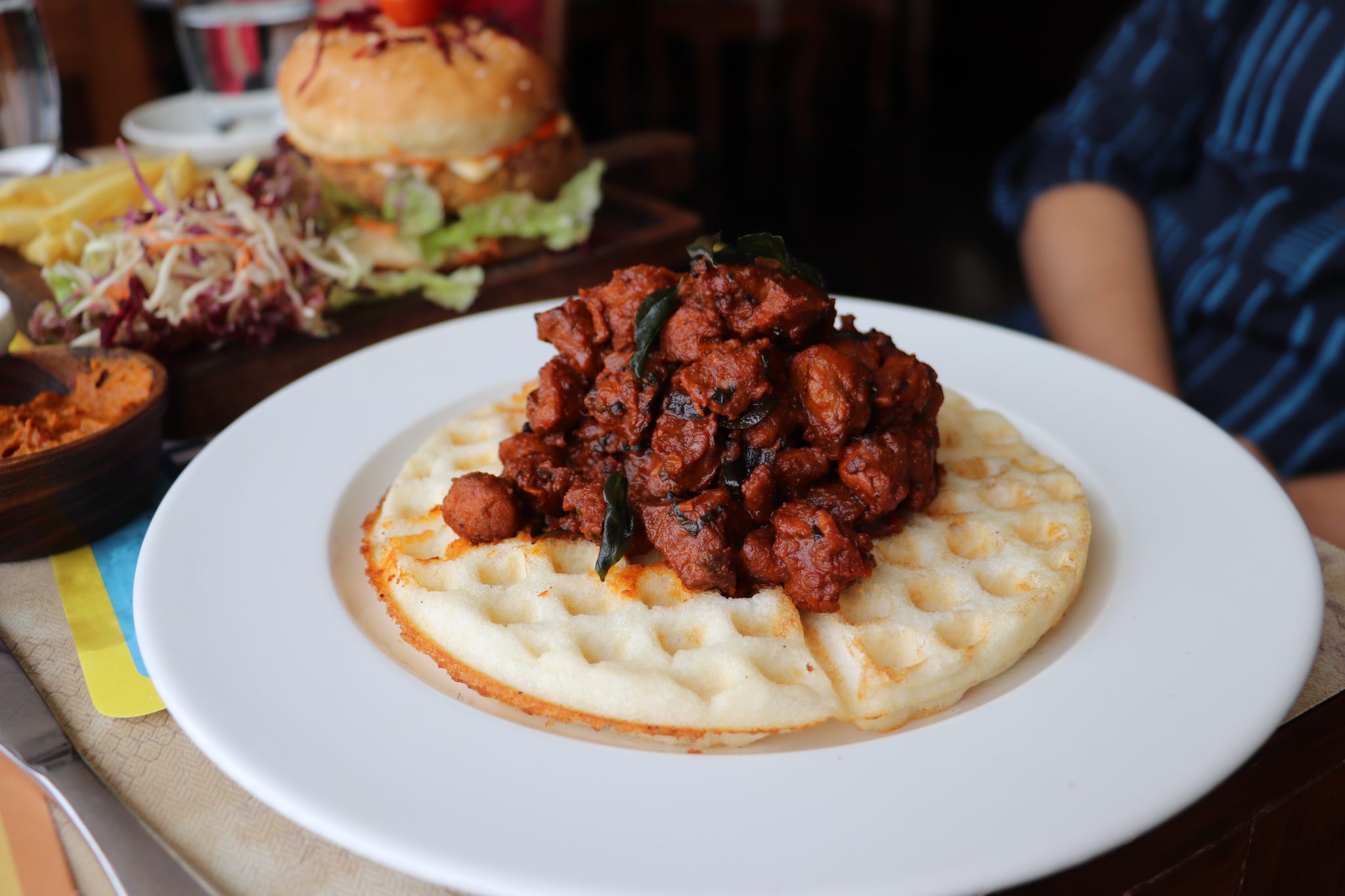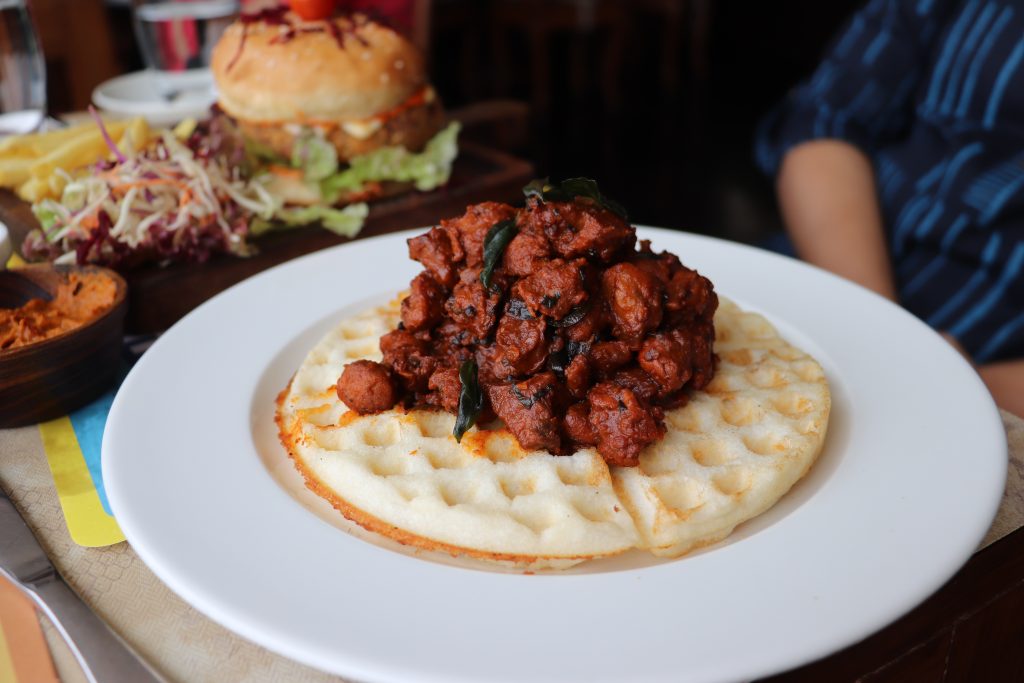 Just as we were thinking that this alone was worth the trip, a Reindeer Beet Burger arrived. This was unbelievable – the patty was filled with pureed beetroot, so delicious that it was hard to believe that it was a humble beetroot.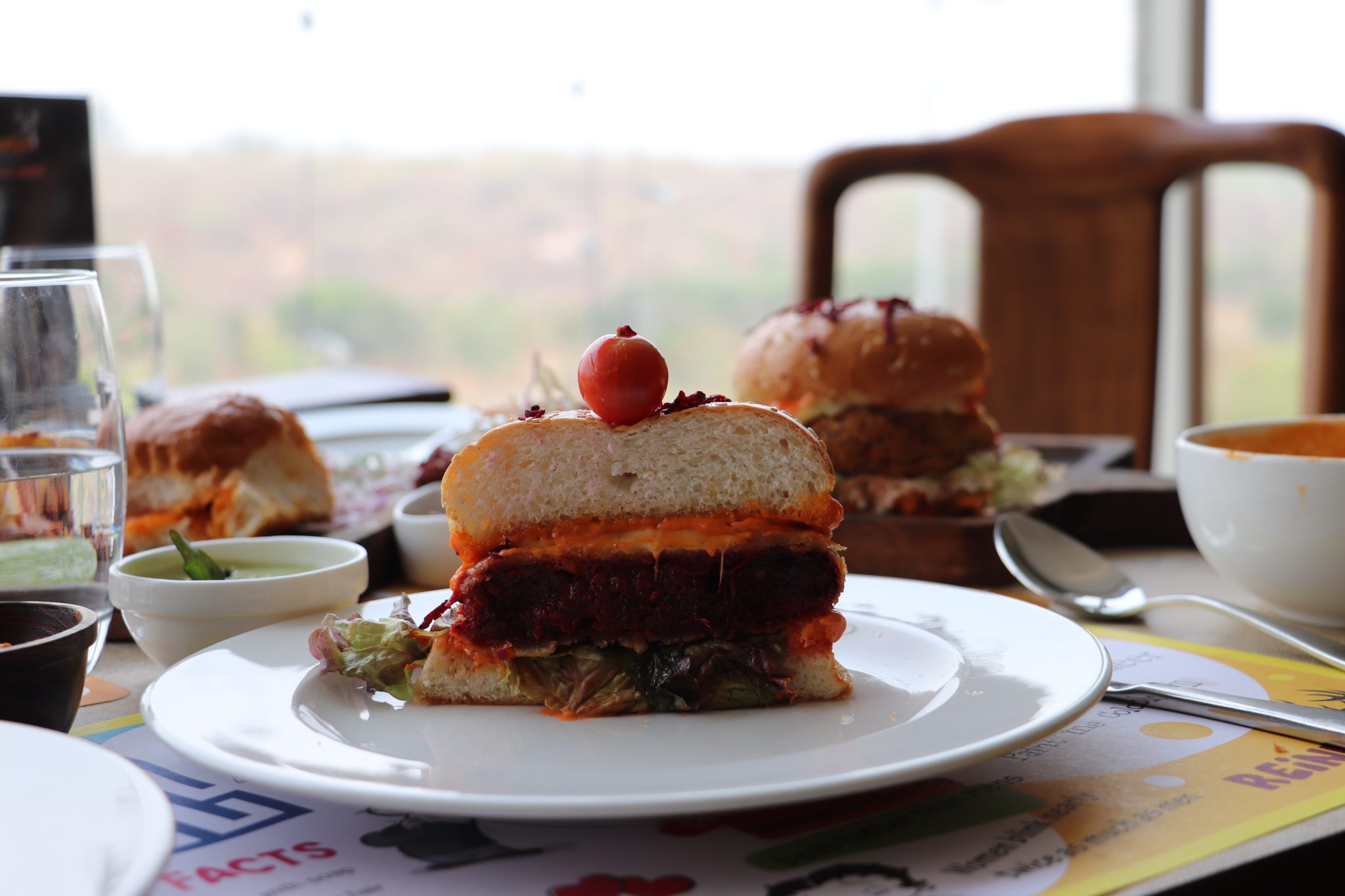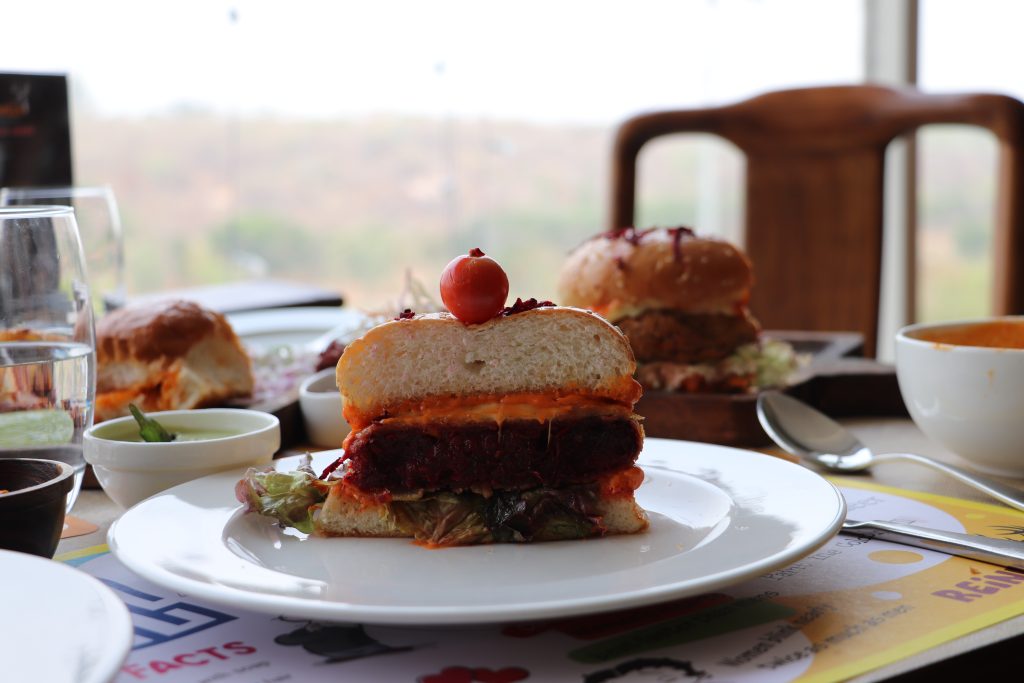 Even the most rabid health crusader will succumb to this burger. Those who've often felt that a veg burger is a corny idea, will change their minds. A Mumbai style Mutton Keema Ghotala followed, topped with a fried egg.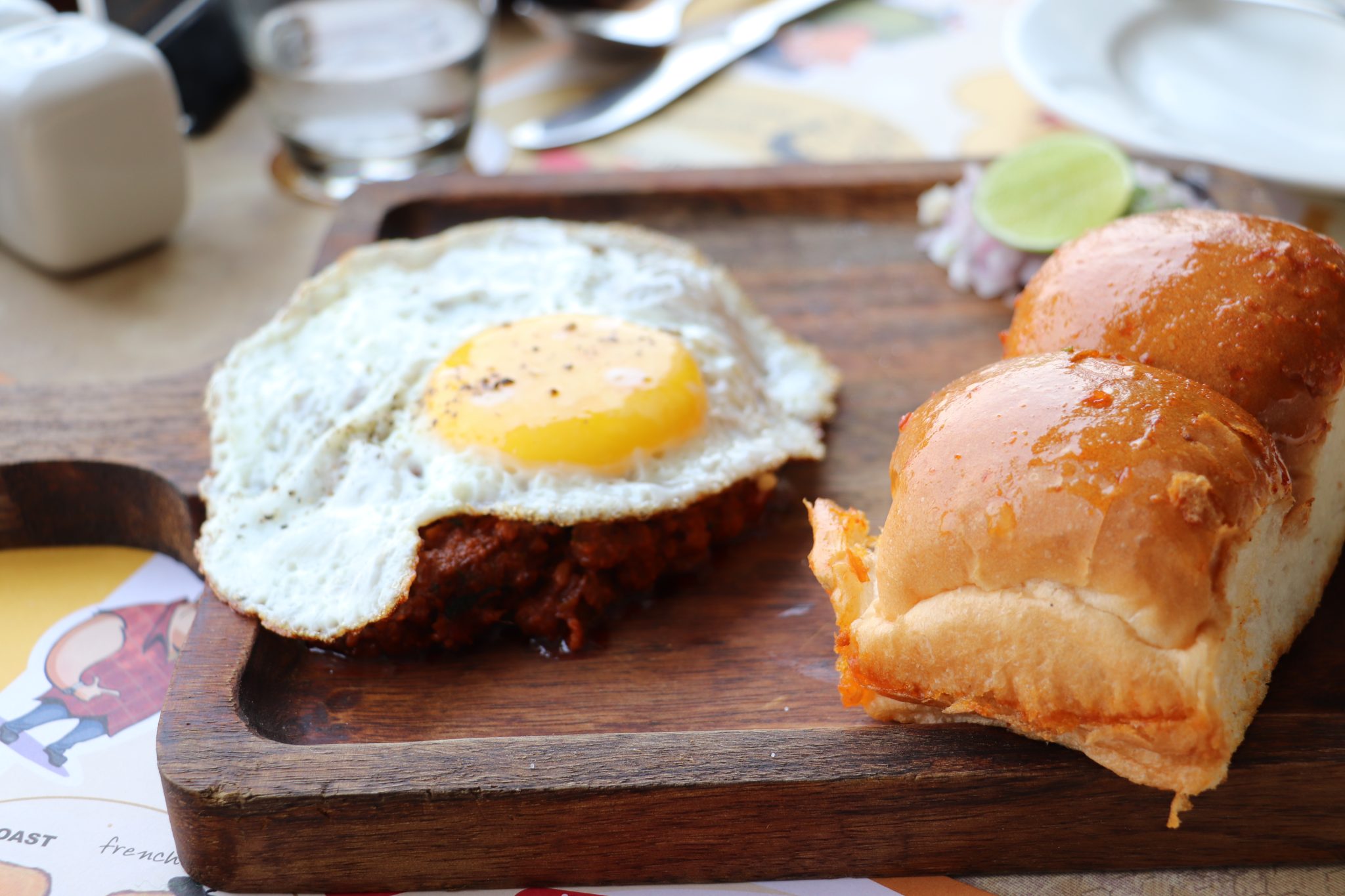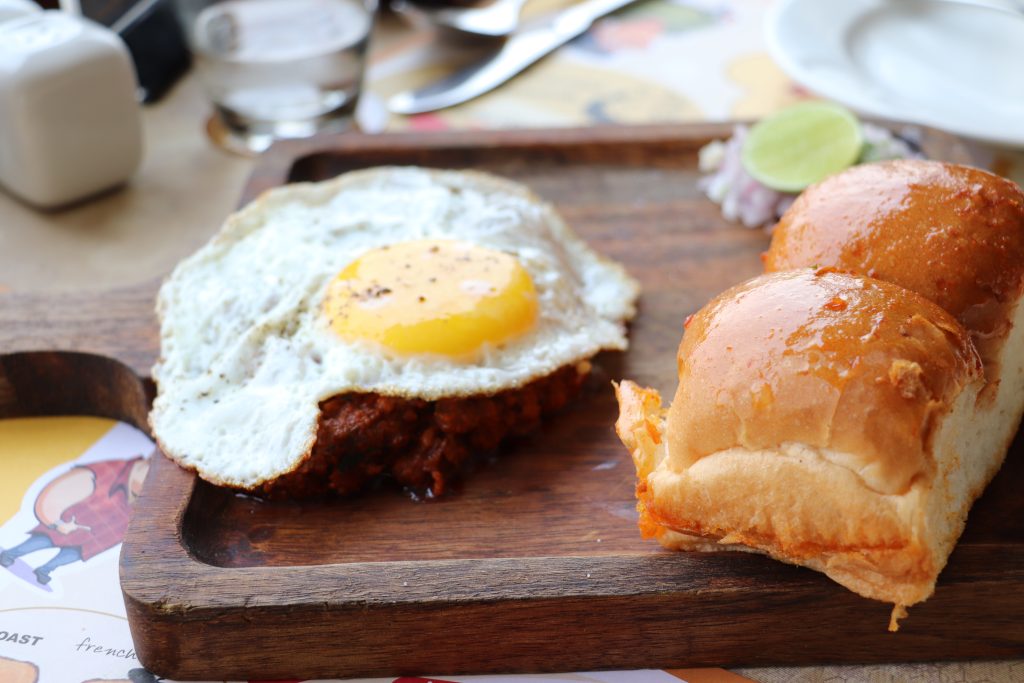 Reindeer is truly a revelation.
And the dessert: Goli Maar, a Reindeer secret. A mildly warmed basundhi shot served in a shot glass, topped with a cooled Moti Chur Laddoo wrapped in a crisp puri! This fuzionized not just tastes, but textures and temperatures as well! "All your senses should work" says Suraj, and they did!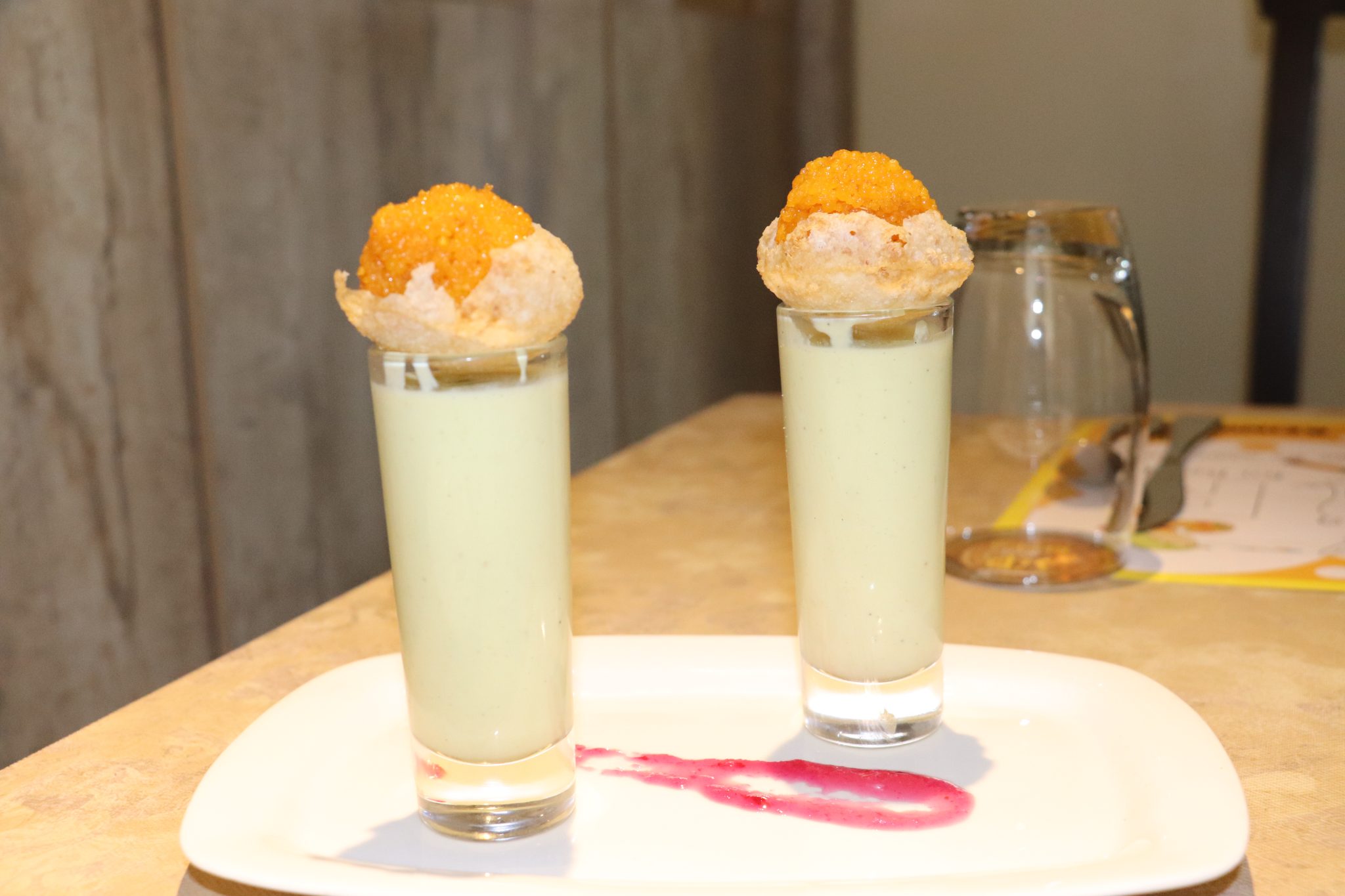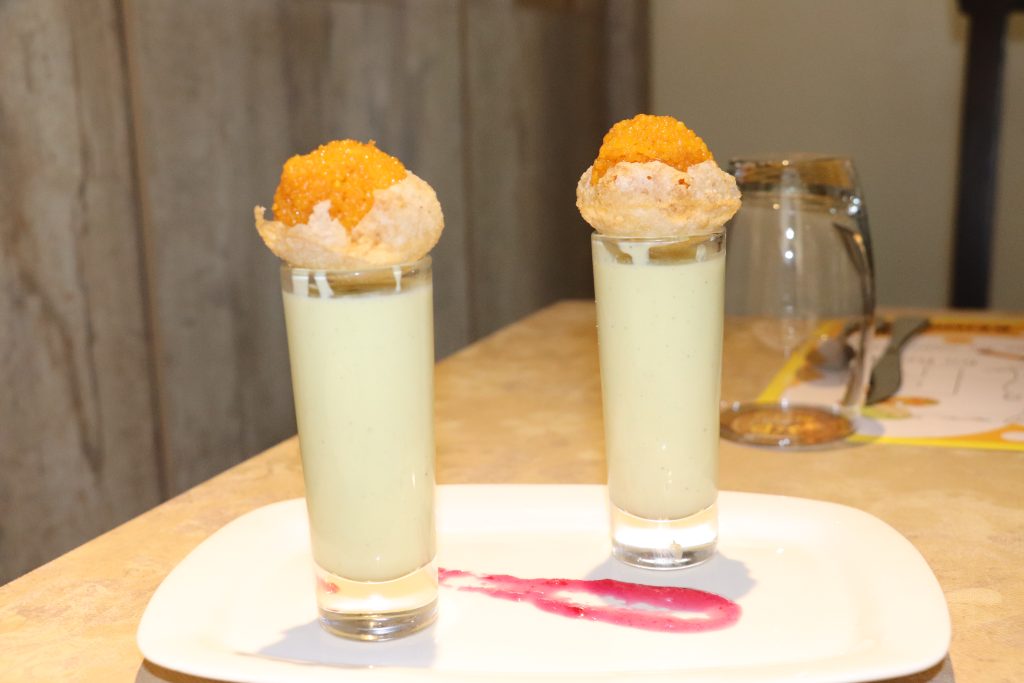 The service is prompt, unobtrusive yet attentive. Suraj visits each table, with a quick word to the patrons.
There is a compact bar at one end, that can easily seat about 12 people, although alcohol is available only on special days as of now. The meal we ate added up to about 700 rupees per head, well worth it.
An unlimited buffet has been launched at 449 veg and 499 non veg.