Rediscover Hakkasan With An All-New Menu 2.0, Inspired By Local Ingredients, Ancient Recipes Made Using Modern Techniques
In the fifteen years since the first Hakkasan opened in Hanway Place, London, till today; twelve restaurants across the world followed from Mumbai in India to Abu Dhabi and Dubai in UAE, Doha in Qatar; four destinations in the United States; the southeast Asian city of Jakarta; and in Shanghai, China. The menus across each of the restaurants have always been similar and stayed resolutely close to Hakkasan's roots. This October, the Hakkasan group is making a conscious effort to create Hakkasan 2.0 at restaurants across the world with an all-new menu featuring actively sourced ingredients from local markets to boost sustainability and regional economies.
Adaptability is at the forefront of Chinese cooking. Perhaps because of the country's somewhat turbulent past, people have had to become flexible in terms of produce and availability. Hakkasan 2.0 reflects the brand's ability to innovate, celebrating each restaurant's local culture and cuisine, from the distinctive native spices to its complex cooking styles, all while retaining Hakkasan's characteristic style. Inspired by ingredients and flavours inherent to these regions, Hakkasan 2.0 will showcase local influences and expertise to create unique offerings.
Abhishek Bindal, Vice President – Operations, KA Hospitality has been a part of the Group for seven years and has worked closely with the International culinary team of Corporate Executive Chef Andrew Yeo and Executive Chef Special Projects, US, Chen-Wei Chan alongside the local culinary team at Hakkasan Mumbai to ensure that the menu reflects the true ethos of Hakkasan while working with indigenous ingredients. He explains, "While the focus has been to work with local ingredients, the menu is elevated and more experiential. The plating is more refined, while newer and modern cooking techniques have been used."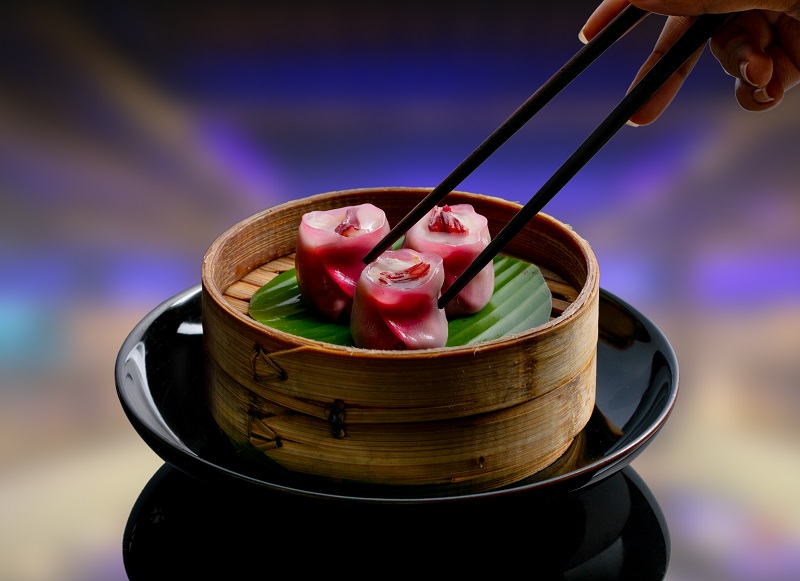 The Hakkasan 2.0 menu features an array of vegetarian, dim sum and seafood creations, with a focus on sourcing local produce. The offerings include Spicy jackfruit dumpling with local raw jackfruit sourced from the Western Ghats of Maharashtra and other ingredients including water chestnut, lotus root and carrot, with the spiciness from the signature Hakka Spicy sauce. The Tofu and aubergine claypot in black bean sauce is prepared using locally sourced aubergine from Nagpur, tofu, toban chilli sauce, oyster sauce, Shaoxing wine while the Lobster with black truffle sauce is made using with locally sourced lobster from Mangalore, stir fried with black truffle paste, the signature superior stock are sure to have you coming back for more. The Soft shell crab and John Dory in spicy plum sauce with locally sourced soft shell crab from Tamil Nadu, chopped lemongrass, coriander and Thai chilli, Chinese plum sauce is a must try. Other must tries include Purple potato and mock duck fried rice with Lao gan man fragrant chilli sauce and the Steamed grouper with spicy kaffir in sambal sauce features local Indian giant grouper from Chennai alongside local greens like okra, cherry tomato, kaffir leaf for garnish and aubergine with fragrant lemongrass Malaysian style sauce.
The culinary team at Hakkasan constantly focuses their efforts in embracing the fast-paced changes within the food and beverage industry, while continuing to carve out space for contemporary Chinese cuisine.
Restaurant Timings: 12 Noon to 4 pm and 7 pm to 1 am
Contact: +91 22 61378005
Address: Hakkasan, 206 Krystal, Waterfield Road, Bandra (West), Mumbai 400050