Waitress Movie Fallin' In Love Chocolate Mousse Pie
In this movie, Jenna Hunterson invents new pies each day, naming them after the various troubles going on in her life. (Other pie names from the movie : "BABY SCREAMING IT'S HEAD OFF IN THE MIDDLE OF THE NIGHT AND RUINING MY LIFE PIE," " "BE KIND TO YOURSELF ALWAYS PIE.")
The character played by Keri Russel puts her heart and soul and creativity into making delicious pies whenever life knocks her down.
We hope our version of one of her pies will bring you happiness and love.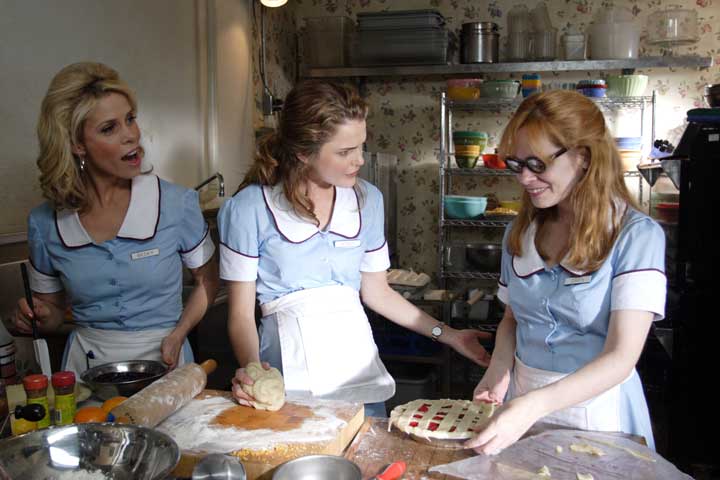 Featured image : justalittlebitofbacon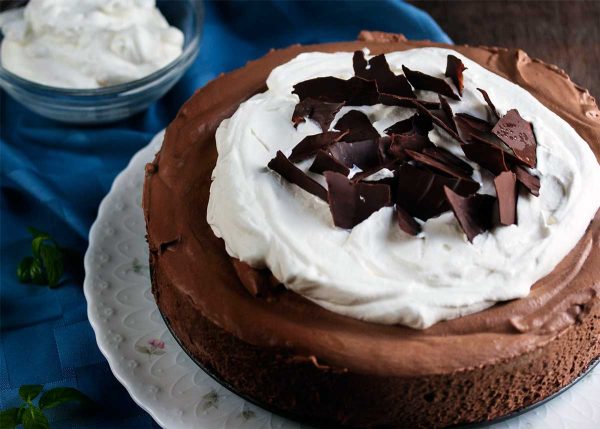 | | |
| --- | --- |
| | |
Finely grind cookies in a mixie. Add butter and mix until mixture is evenly moistened. Press crumb mixture onto bottom of the dish to form thin crust. Chill in Fridge 10 minutes

Combine chocolate, vanilla and salt in food processor or mixie. Bring 1/2 cup cream to boil in heavy small saucepan. Gradually pour hot cream at intervals during the mixing until chocolate is melted and smooth. Transfer mixture to large bowl. Cool to room temperature, stirring occasionally.

Beat the rest of the cream and sugar in large bowl to stiff peaks. Fold into chocolate mixture. Pour mousse into prepared crust. Chill until set, about 6 hours.

Top with more Whipped cream, Chocolate shaving and serve.