Try Out This Fruity Wine Slushies Recipe To Get a Kick Out Of Your Summer
Nothing says grown up (adult child) like frozen wine does. We're allowed to, so we'll drink wine, but we're childish enough to want to freeze it as well. This fruity wine slushies recipe is the perfect combination of both. We've got the grown up wine and the grown up fruit but we've frozen it, to have a little fun. I assure you, one glass of this brilliant marriage will make you never want to grow up!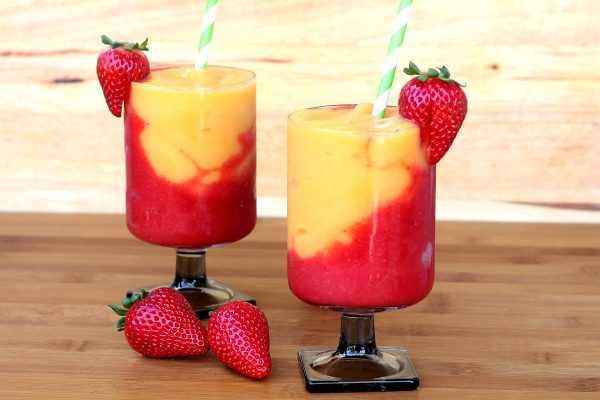 | | |
| --- | --- |
| | |
In a blender, blend peaches with 1 1/2 cups Pinot Grigio until smooth. The mixture should be thick, but pourable. Transfer to a container and rinse blender.

Blend strawberries with remaining 1 1/2 cups Pinot Grigio until smooth.

Lean the glass diagonally and pour in frozen peach mixture until glass is half full. Add frozen strawberry mixture, spooning mixture on the top to prevent a spill.

Garnish with fresh strawberries and there you have it!