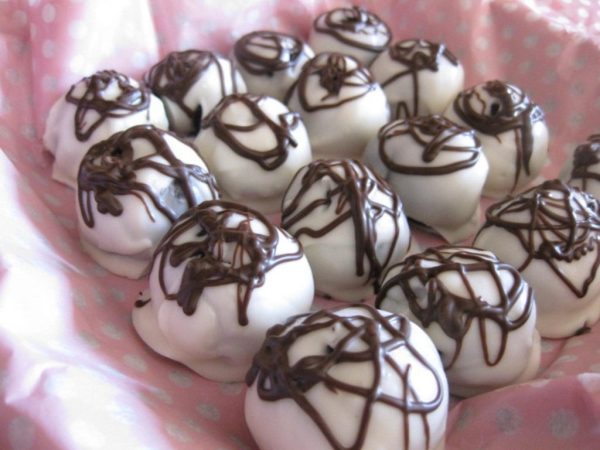 Crush cookies in a blender or food processor until fine. Add in cream cheese, and blend until the mixture holds together.

Roll into 1-inch balls and arrange on baking sheet lined with wax or parchment paper. Chill for one hour.

Melt white chocolate according to microwave directions, or in a double boiler. Dip balls in melted chocolate, and place in a single layer on baking sheet. Melt semi-sweet chocolate, and drizzle on top of each ball. Use a plastic sandwich bag as a makeshift piping bag for easy clean up.

Refrigerate for an additional hour, or until chocolate is firm.