Kaghzi Kebab is a grilled kebab comprising tender chicken drumsticks marinated and grilled to crispy smoky perfection. The drumsticks are stuffed with a stuffing made of minced chicken, pine nuts, herbs and various spices. The marinade on the other hand is a fiery mix of garam masala, ginger, garlic, red chili, yogurt, lemon juice, ajwain and cream.
Cooking up a batch of this decadent kebab is a task no less but the end result make it worth all the running around in the kitchen.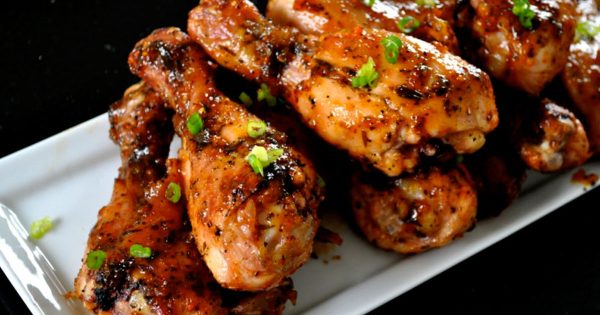 | | |
| --- | --- |
| | |
Clean and create a hollow in the chicken drumstick.

Marinate the chicken drumsticks in garam masala, 2 eggs and chill for 10 minutes.

Heat oil in a pan and sauté the spring onions and ginger.

Add minced chicken, dal, pine nut and some seasoning into the same pan.

Stuff the chicken drumstick with the stuffing we just made.

Make the marinade with ginger paste, garlic paste, red chili powder, yoghurt, cream, ajwain and lemon juice.

Marinate the stuffed drumsticks.

Put the mint, chili, garlic and sesame seeds in a blender and puree.

Boil the potatoes add salt and mash.

Serve the kebaba with the mashed potato and chutney.

Dress the plate with salad and pappad rolls.