Game Of Thrones Season 7: Hot Pie's Crispy Browned Butter Pie Crust Recipe
Another amazing episode of Game Of Thrones Season 7 is out and we are amazed by the number of reunions this season is bringing. One of our favourites is the reunion of Arya and her friend Hot Pie. He is the one to tell her that her brother Jon Snow is the King of the North and told her the secret to his crispy pie too.
Arya like the pies and says, "This is good." Hot Pie smiles and tells her, "Think so? Secret, browning the butter before making the dough. Most people don't do that as takes up time." Well, now that the secret is out we can't wait to share it with you. Here's the recipe.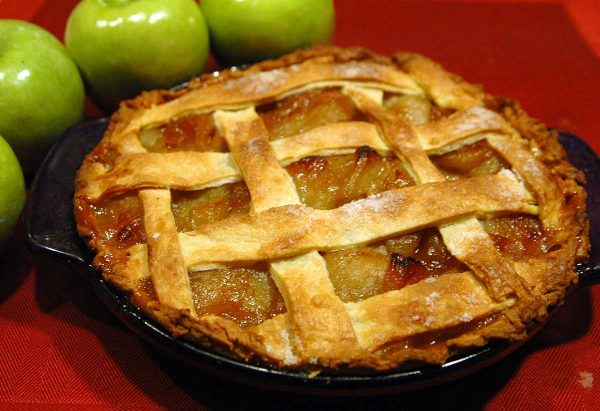 | | |
| --- | --- |
| | |
Heat the butter in a saucepan over medium heat.

Keep swirling occasionally till the butter is brown.

Be careful not to burn the butter and keep a constant watch over it.

Once it gets a nice golden brown colour, remove it from the heat and keep it aside to cool down.

Pour the cooled down butter into ice cube trays and put a cling film on it.

Keep it in the freezer for at least an hour.

After about an hour take out the butter and cut them into small pieces and refrigerate till you're ready to use them.

Put some salt and the flour to a food processor and combine them well.

Then add the butter and again give the processor a pulse 10-15 times till the butter pieces are tiny.

Keeping the food processor running, add water and vinegar.

Incorporate the liquid and turn it off.

Make two halves of the dough and wrap each of them in a cling film.

Flatten each dough and make a disc.

Refrigerate the dough for a minimum of 2 hours or even overnight.

It will be ready to be rolled out for a double crust pie recipe after the chilling.