It may not be the season for soups and body-warming noshes, but a bowl of calming and wholesome egg drop soup never hurt anyone, did it? And plus soups are not all about keeping us warm, so why not whip some up bang in the middle of summer?
A classic Chinese egg drop soup is made with oodles of chicken broth seasoned with pepper, scallions, ginger, and the likes with a dollop of beaten eggs that results in a light whispy textured swirl. And the best part? You can make the soup in just 20 minutes! Basically, you have to actually eat this soup to know what we're talking about. So get that saucepan out and make this egg drop soup for a cozy night in!
Image: The Woks of Life
Feature Image: Cook the Story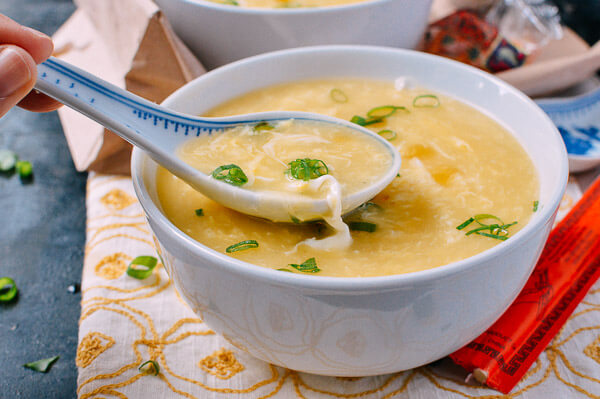 Reserve 3/4 cup of chicken broth, and pour the rest into a large saucepan.

Stir the salt, ginger and chives into the saucepan, and bring to a rolling boil.

In a cup or small bowl, stir together the remaining broth and cornstarch until smooth. Set aside.

In a small bowl, whisk the eggs and egg yolk together using a fork.

Drizzle egg a little at a time from the fork into the boiling broth mixture.

Egg should cook immediately. Once the eggs have been dropped, stir in the cornstarch mixture gradually until the soup is the desired consistency.