"I realized that 90% of losing weight is my diet", Mariah Carey On Her Tremendous Weight Loss
Mariah Carey was recently seen flaunting a jaw-dropping for at a concert in London. The singing diva flaunted a beautiful scarlet dress at the after-party following her concert.
Portion Control
Reportedly, Carey has shed a whopping 45 pounds (~20kg) following regular water workouts, cardio exercise and a portion-controlled diet. The celeb struck some breathtaking poses in leotards and it's evident how kind the workouts have been on her toned legs.
Mariah said she was "disgusted" with her body at her heaviest, and realized eating the right amount was the key to weight loss.
"Since having the babies, I realized that 90% of losing weight is my diet," said Carey.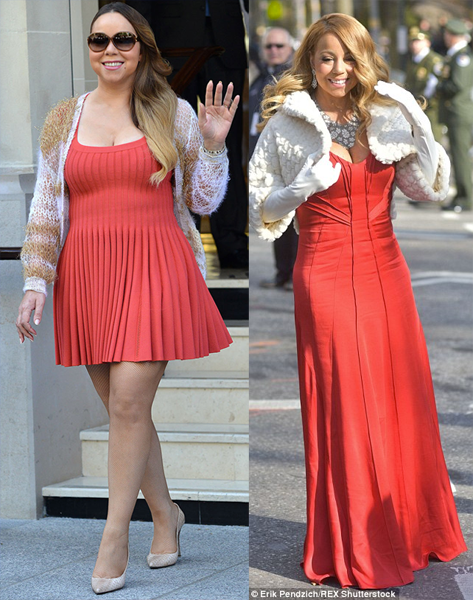 CoolSculpting
A leading tabloid also claimed that the celeb's weight loss was partly due to a fat-melting plastic surgery procedure called CoolSculpting. CoolSculpting has become popular as a way to spot-reduce body fat without invasive surgery.
"The cosmetic procedure uses a special device to freeze a specific area of the body, killing the fat cells but leaving other tissue unharmed," as Examiner reported.
While plastic surgery experts say CoolSculpting does work to blast fat, you have to maintain your weight loss with diet and have to be fairly thin before getting the procedure, which costs about $700 per treatment.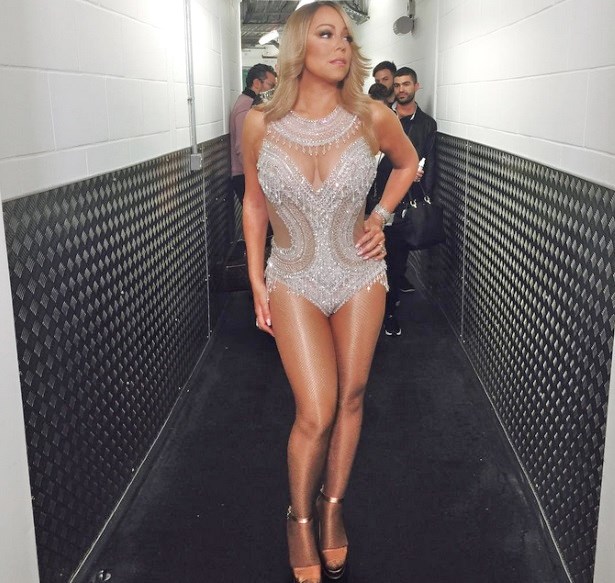 Image: Instagram, Celebrity Health Fitness
So I'll have to sell an arm and both my cute chubby legs to melt fat? Hmm, allow me to have another cupcake while I muse over that.
Source: Celebrity Health Fitness