Are you a real foodie? Book a place at S.Pellegrino's Infinite Table and Find out
The word 'foodie' has become one of the most commonly used words in the English language. Okay, maybe we exaggerate, but the word is commonly thrown around in communities of food lovers such as ourselves. But how do we distinguish the real foodies from the pretenders? S. Pellegrino has the answer.
They've recently launched a campaign called "Are you a real Foodie?" that allows you to share favourite food moments, recipes and interact with chefs all over the world for the love of good food. S. Pellegrino curates a virtual Infinite Table and encourages you to upload photographs of your favourite dishes and the recipes for them. If you do your dish will be sharing space with dishes like a Norway lobster and charcoal grilled pork belly, cooked by German Michelin chef Sven Elverfeld, or Mexican Chef Jorge Vallejo's smoked blue crab tostada.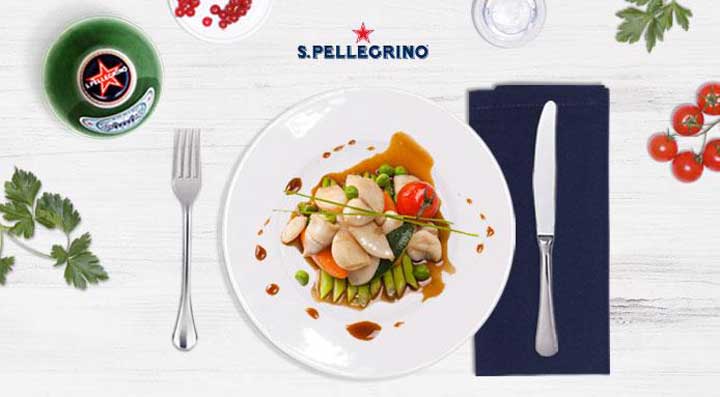 Does that sound a little intimidating? Have no fear, anyone who loves food is welcome to join the Infinite Table. As added motivation guests at the table will be able to learn personal cooking tips from top chefs. As members of the "Are You A real Foodie" community expand their dish lists and interact with chefs world-wide they'll enhance their profile and gain assurance that they are indeed real foodies.
If the idea of an Infinite Table and a community of food lovers excites you then head over to S.Pelligrenio's website and book a place at the table now!