Are You Ready For Yet Another Oreo Flavor? #POLL
Oreo is on a roll, would be an understatement because the sandwich cookie label is high on creativity and we would definitely like a bit of that. The creative drive, I mean. After launching and announcing the launch of an array of flavours like the Peeps Oreos, Mississippi Mud Pie Oreos, Swedish Fish Oreos, Firecracker Oreos, and even Waffles & Syrup Oreos, among many others, there will now exists a Jelly Donut Oreo! 2017 really is the future!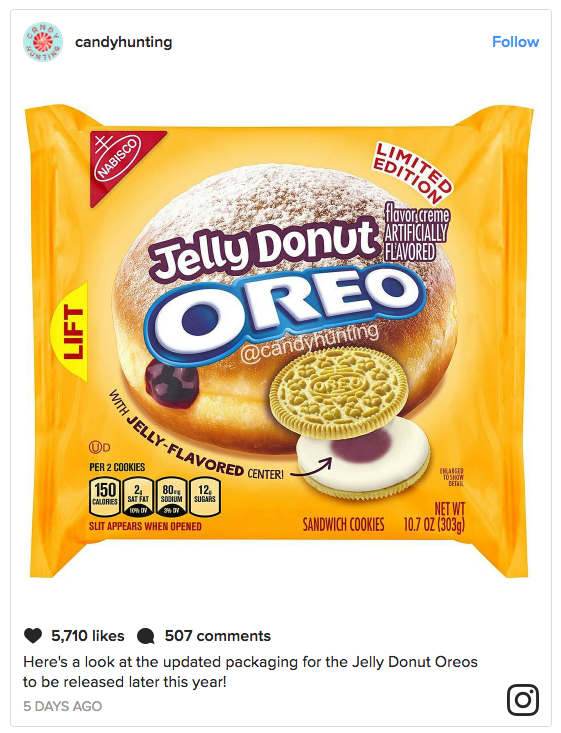 Instagram handle candyhunting gave us a peek preview of the packaging of the Jelly Donut Oreo and frankly, it looks like a dream! Much like the center-filled fried dough confectionary, this new Oreo cookie will pack crème fillings flavored like the donut as well as the jelly in between. The cookie center will look a lot like the limited edition strawberry dipped chocolate Oreo. According to reports, the Jelly Donut Oreo will hit shelves later this year, as will our will power. So, are you ready to dig into this cookie-donut mash up? Vote below!
[polldaddy poll=9676570]