Raw Pressery Has A New Beauty Cleanse For You To Try This Holiday Season
The holiday season is upon us and it brings with it countless family gatherings, events, functions and weddings. You can bet that these gatherings will feature a bounty of delicious dishes which will leave you feeling significantly heavier. The day after, therefore, would be the perfect time for a cleanse, and Raw Pressery has just launched a Beauty Cleanse to fulfil that need.
About Raw Pressery
Raw Pressery was launched in 2013 as an effort to provide customers with drinks which are 'All Good No Bad'. The juices are cold pressed and available in variants like Love – pomegranate, watermelon, chia seeds, mint – Shield – tangerine, carrot, ginger and Flush – apple, beet, carrot, ginger and lemon.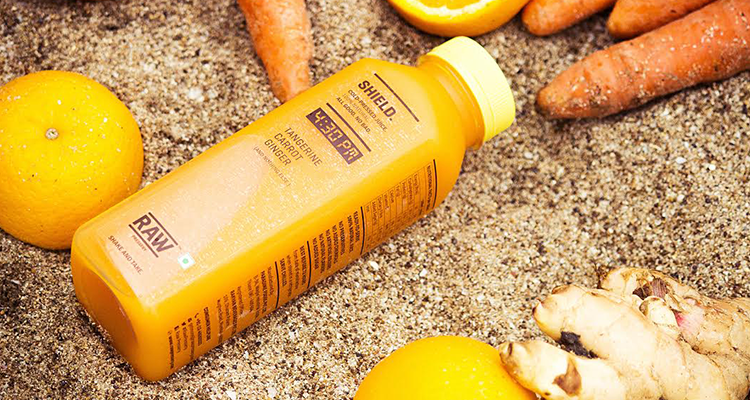 The juices are available across Mumbai, Pune, Delhi, Gurgaon, Bangalore, Hyderabad and Chandigarh.
The Raw Beauty Cleanse
The new cleanse – the Raw Beauty Cleanse – is a program designed to cleanse your body. It includes boosters, juices, Raw Pressery's newly introduces tea infusions, a face mask and a body scrub.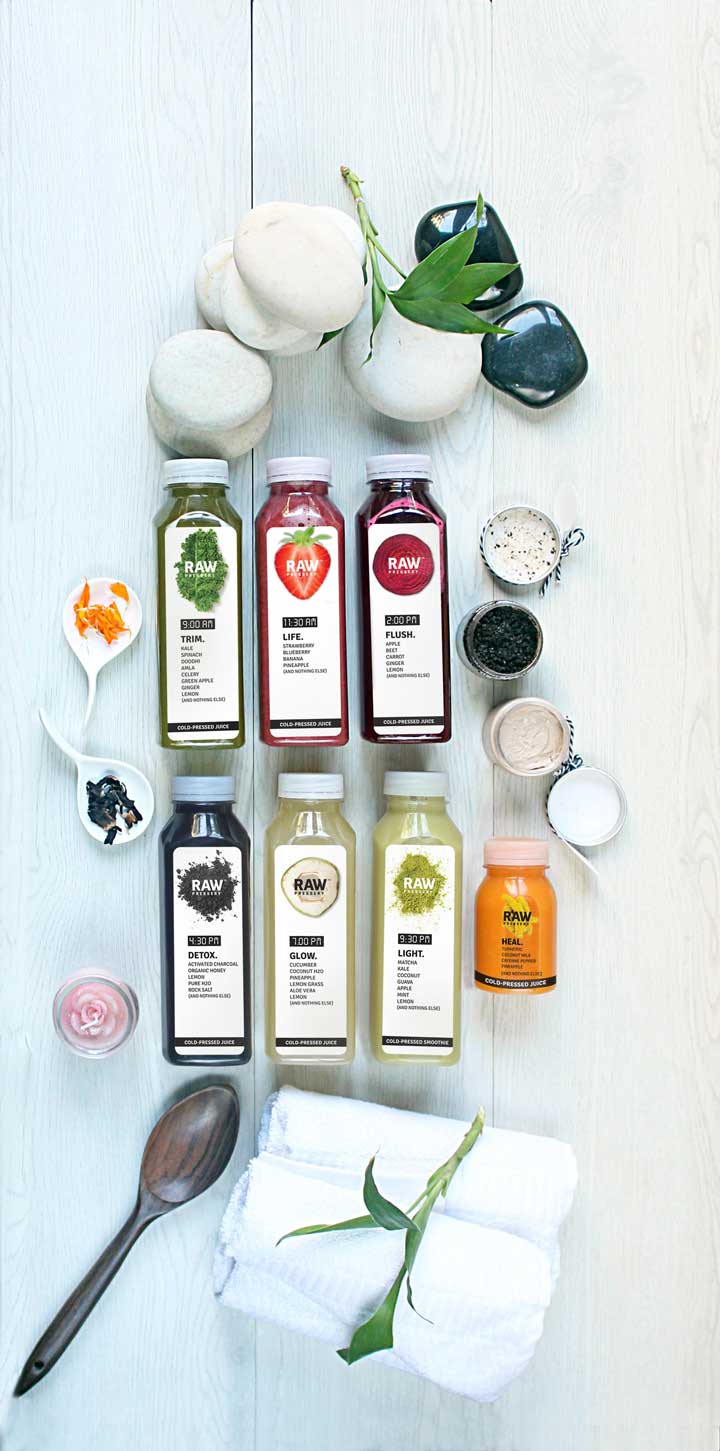 The routine begins with Heal, a turmeric and coconut milk booster with cayenne pepper which is followed by Trim, a green juice, followed by Life an enriched berry smoothie followed by Flush, a toxin expelling juice. This is followed by a Detox juice followed by a bottle of Glow which is great for the skin. Finally, there's Light which is infused with matcha to soothe your system.
The skin products and teas can be had at any time during the day. You'll wake up the next day with a refreshed, rejuvenated system.
The Beauty Cleanse is available at Rs.3000 on the Raw Pressery website.