Rannabati: Step Into This Bengali Couple's Home In Mumbai For A Divine Bengali Meal
Immigrants, migrants, travellers and wanderers through the ages have found that the best way to alleviate homesickness is through food. They'll gather together friends and family from the same areas and spend a day cooking, eating, cooking some more and then eating some more.
In the past couple of years, with the growth of interest in regional food, people have thrown open their doors and kitchens to allow food-lovers to dine with them and enjoy an authentic taste of their home.
Welcome to Rannabati
Last week, we were lucky enough to experience such a meal in Mira Road, Mumbai at Abhimanyu and Chandreyee Das Gupta's home. The Bengali couple, along with their ten –year- old daughter, Mihika have embraced their love for food and started Rannabati – a venture which will welcome guests into their home for an authentic Bengali dining experience. We paid a visit to their home for Rannabti's inaugural dinner which was dedicated to its inspiration, Abhimanyu's mother, Manju Das Gupta.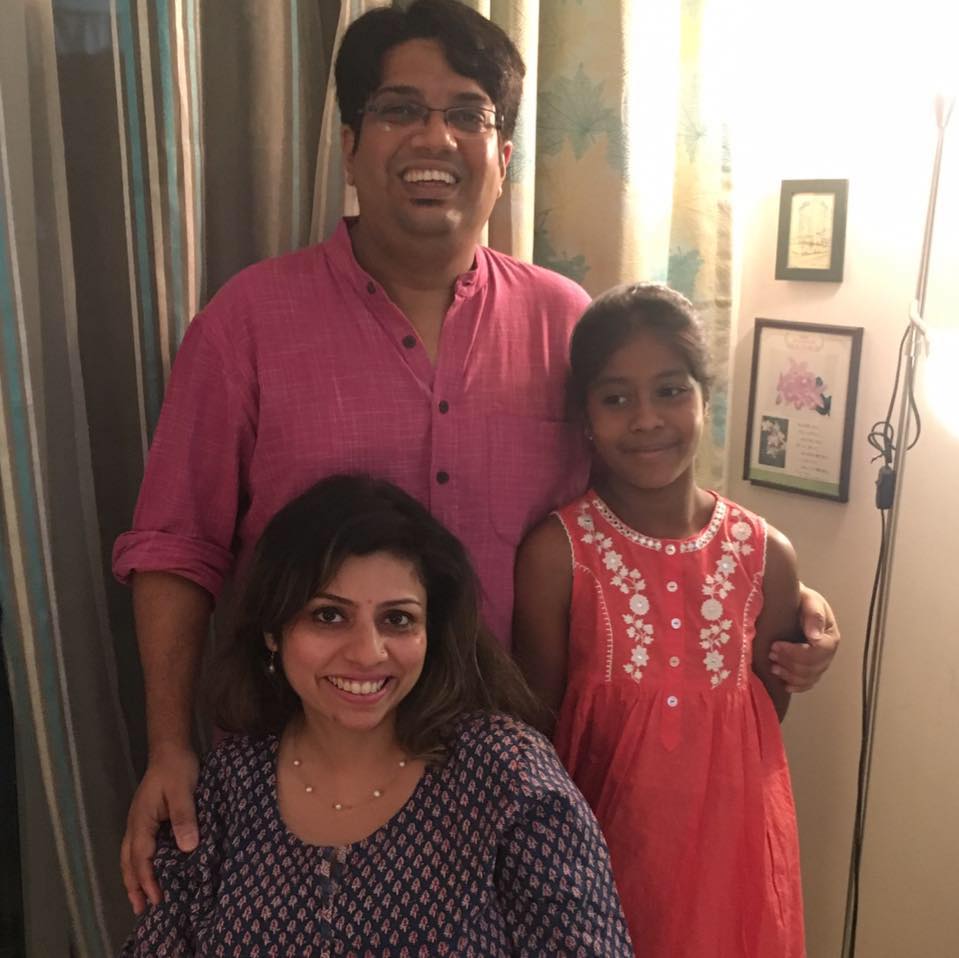 "Rannabati is what we would say as children when we were playing cooking – it means 'cooking-cooking'" said Chandreyee as we watch her fry khus- khus fritters.
Indeed, the experience captures the excitable, curious attitudes of childhood. We're welcomed into the house by Mia, who goes on to seat us and beautifully sing a Bengali tune from Rabindranath Tagore. As they lay the staggering range of dishes on the table, Chandreyee and Abhimanyu banter with each other and with us.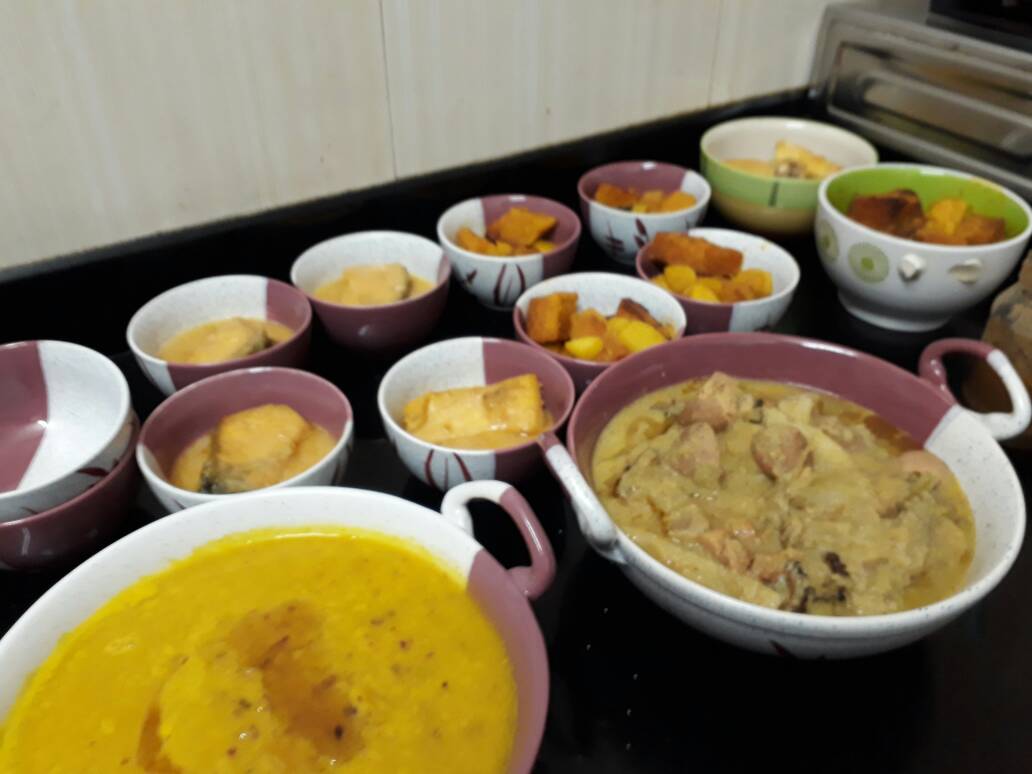 All in all, it's a pleasant relaxed atmosphere that we're enjoying as we settle down at the table to begin our meal.
The Taste Of Bengal
We began our meal with Shukto and rice, a vegetarian dish with a variety of fresh veggies including butter gourd and potatoes. The shukto was velvety and light, the vegetables perfectly cooked and the accompanying rice was sticky with a tinge of sweetness. Chandaryee tells us that this is an important characteristic of Bengali rice – thanks to the water that nourishes paddy fields in Bengali, the harvested white rice has a uniquely sweet flavour.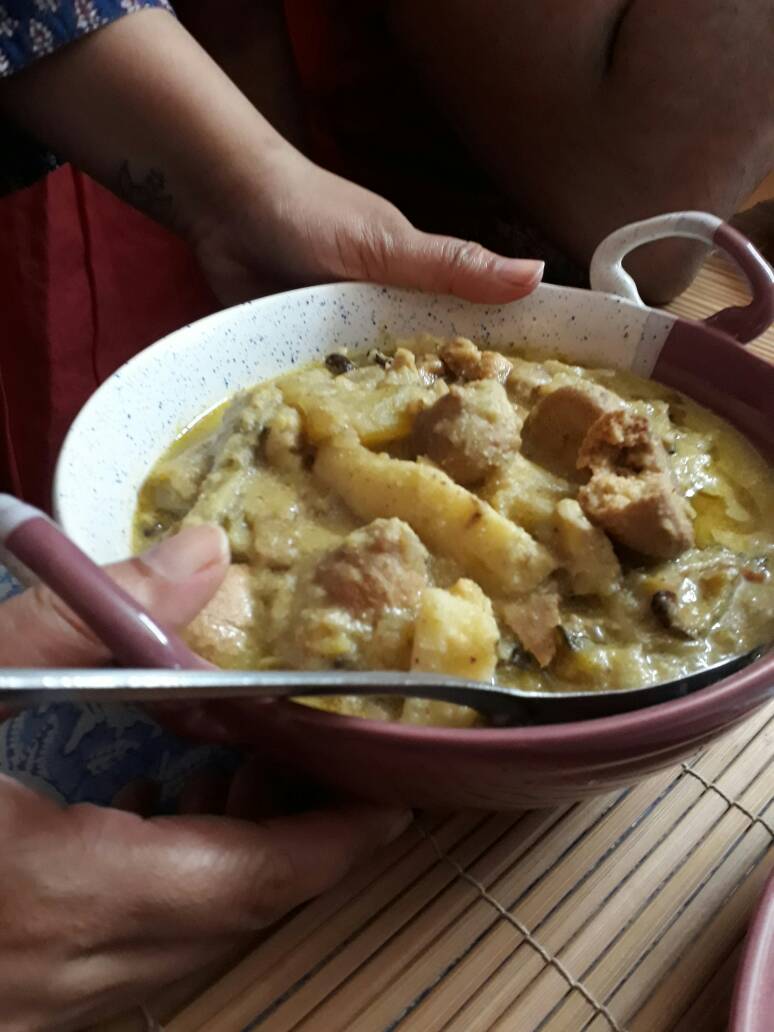 After polishing off the bowls of shukto, we moved on to the next course – a serving of Bhaja Munger Dal over rice with a side of Posto Bora. The dal was rich and faintly nutty – as it had been roasted before it as cooked but the star of the course was the Posto Bora. Posto Bora, Abhimanyu told us, are fried khus khus fritters which can be used to cleanse the palate. They were golden with a delightfully crisp exterior and soft, smooth filling.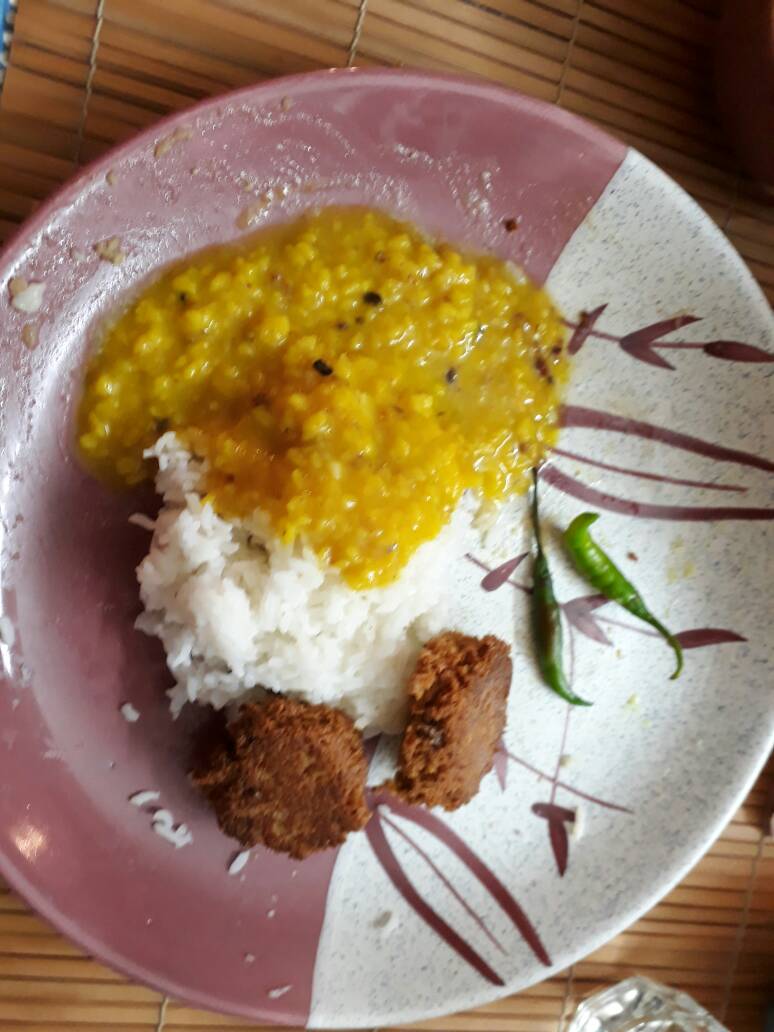 Next up was the Doi Mach – a popular Bengali dish made with fish and yogurt. The fish was tender and perfectly cooked, while the gravy was light, creamy and refreshing.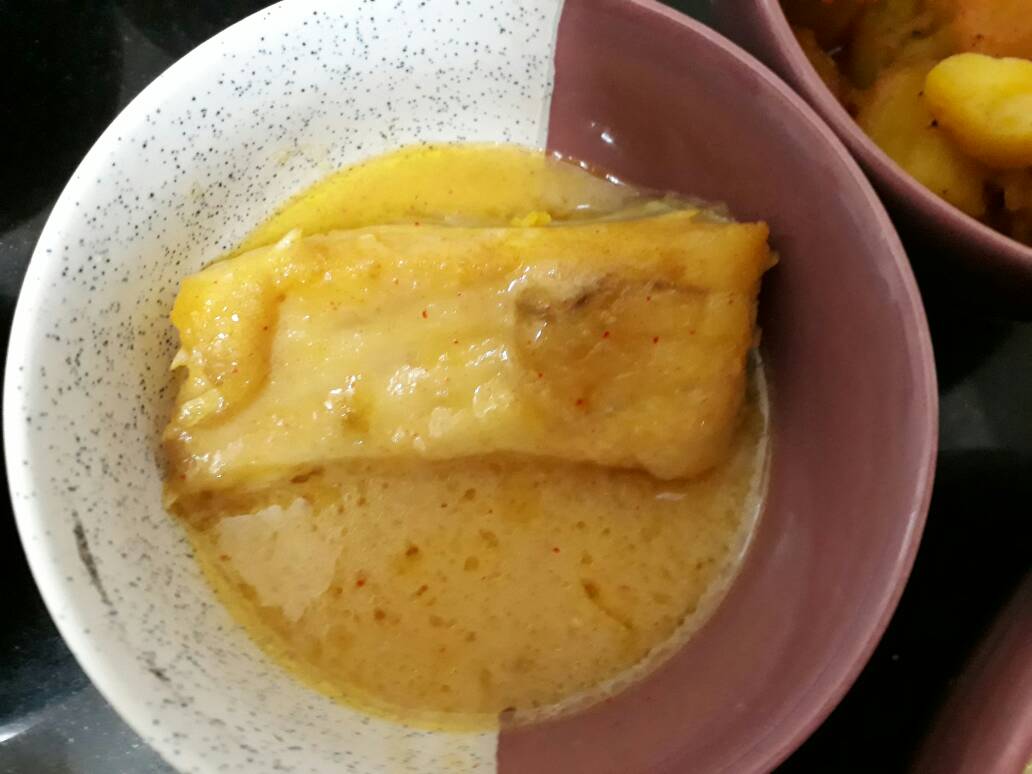 The other meat dish on the menu – the Mamma Mangshor Jhol. This was a mutton dish, made with a recipe that's a secret in the Das Gupta family. It was subtly spiced with incredibly tender mutton and mixed with the rice to create a beautifully balanced dish. At its side, we enjoyed a unique tomato chutney, which was sweet with a sticky texture; in our opinion it was the ideal way to prepare our palates for dessert.
And dessert was what was next – Aam Kheer, which was a thick, sweet preparation topped with fresh mangoes. Finally, Mihika proudly brought out the last part of the meal – a chocolate cake to celebrate the launch meal of Rannabati, which she had baked herself. As she cut it, we couldn't help but applaud; both for the cake cutting and a meal thoroughly enjoyed.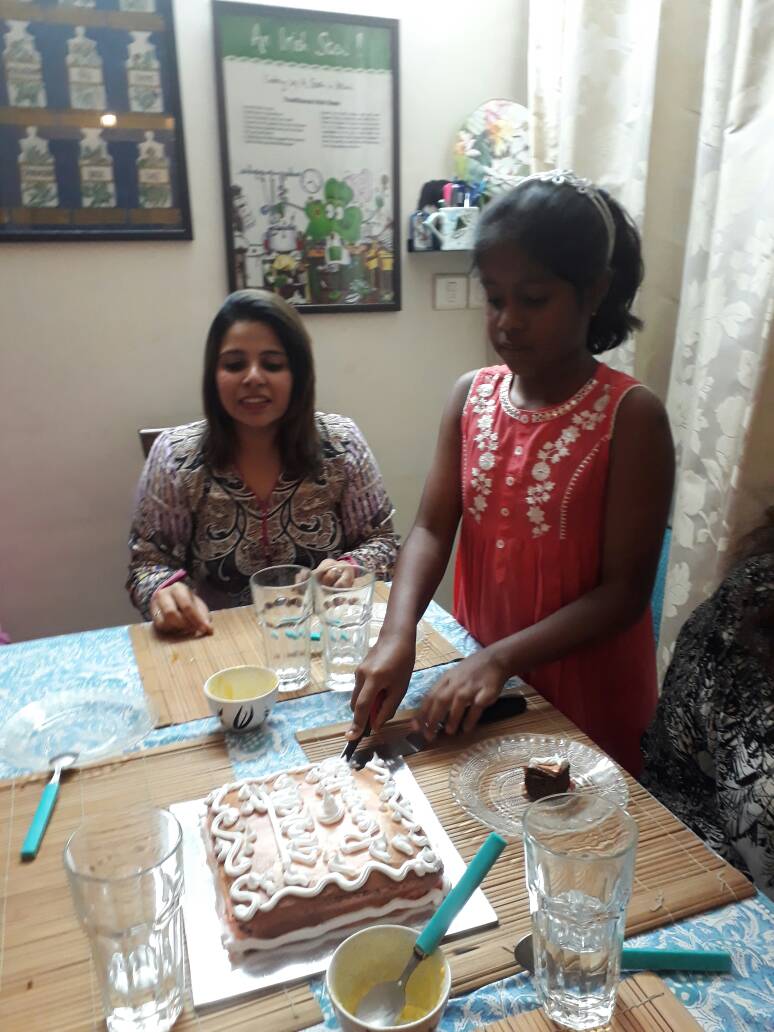 Want to experience Rannabati's charm yourself? The Das Guptas hold a meal for four every alternative Saturday; head to their Facebook page to know more.