A Ramadan Walk Through Triplicane with The Park Chennai
Anywhere in the world, the celebration of holidays or special occasions is done with large quantities of food. And in India specifically, festivals are a great time to make traditional dishes, share it with everyone who wants to eat it and celebrate the season. Ramadan is the holy month in Islam, when Muslims around the world fast all day, focus on their prayers and give to charity. Each day during Ramadan, they fast from sunrise to sunset after prayers and they break their fast at sunset by sharing meals with friends and family.
Since we're in the middle of Ramadan, The Park Chennai decided to take food lovers on a walk through a part of Chennai to experience the food and culture of the festival. This isn't the first time they've done this either. Last year, they went on a Ramadan Walk through Roypettah and earlier this year, they took everyone on a Pongal Walk as well. But it wasn't just Chennai celebrating Ramadan, The Park Hotels around the country had organized similar walks in their cities, giving food lovers a chance to visit a part of the city they wouldn't have been to otherwise.
We joined The Park Chennai and a bunch of other food lovers on a Friday evening walk through Triplicane and thoroughly enjoyed ourselves. And here's our account.
The Ramadan Food Walk
The meeting point was The Park Chennai in Nungambakkam, where we were greeted by Executive Chef Ashutosh Nerlekar, Chef Saravanan K and PR Assistant Manager Darshini Ashok and given a delicious cold glass of rose milk to start the walk. After which, we piled into cars and were taken to the Big Mosque in Triplicane just in time for the evening prayers. While women weren't allowed inside the mosque, the men in the group went inside to glimpse into the prayer halls and break fast with everyone else.
They break their fast by drinking nombu kanji, which is a nutritious gruel made of rice and dal and seasoned with spices and mixed with meat – either chicken or mutton. Everyone is served a portion of the kanji right after the prayers and despite what you might think, the dish is delicious and most definitely nutritious. But that was only the start.
Haleemwala
The lane alongside the mosque is filled with food vendors who start preparing food long before the fast is broken. And the first place we visited was Haleemwala, where they served us lamb shami kebabs (which looks like cutlets), chicken haleem, tawa beef (with gravy) and beef fry.
Al-Elaf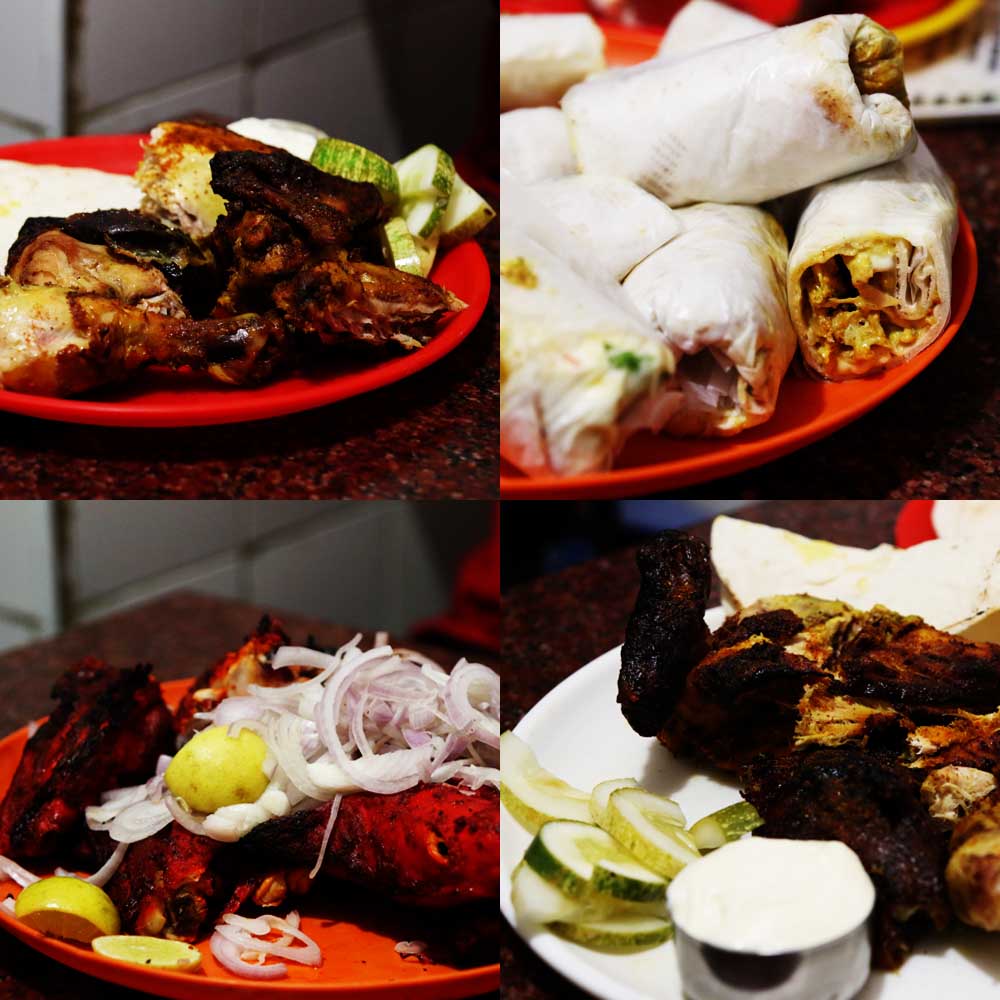 This small restaurant serves chicken in various different forms. In fact, we were told that they sell close to 350 shawarmas a day and over the weekends, they sell 80 chickens without breaking a sweat. So obviously we had different chicken based dishes – tandoori chicken, chicken shawarmas and chicken made on the rotisserie.
Charminar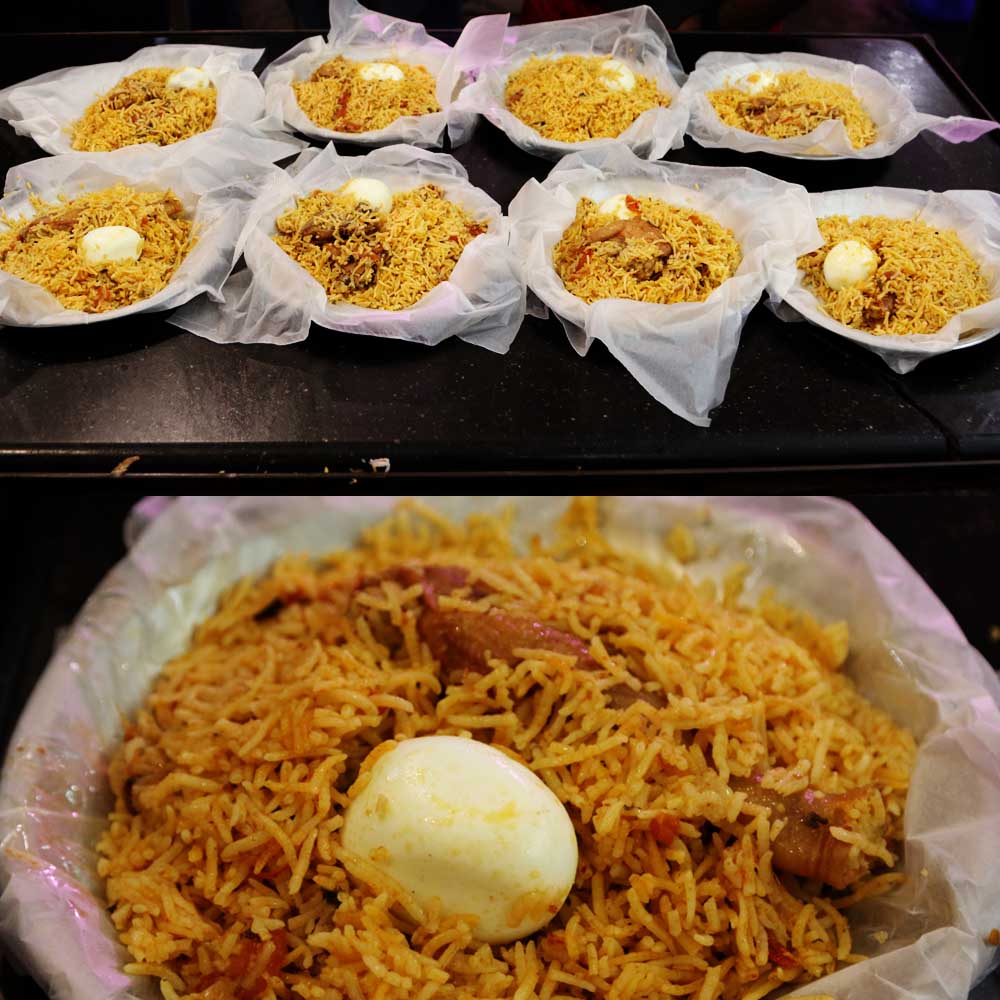 A Ramadan Walk is incomplete without a visit to Charminar. They serve the best biryani in the area and it's the perfect portion for just about anyone. One plate of biryani with a piece of chicken and a boiled egg makes a very happy eater.
Shahi Halwa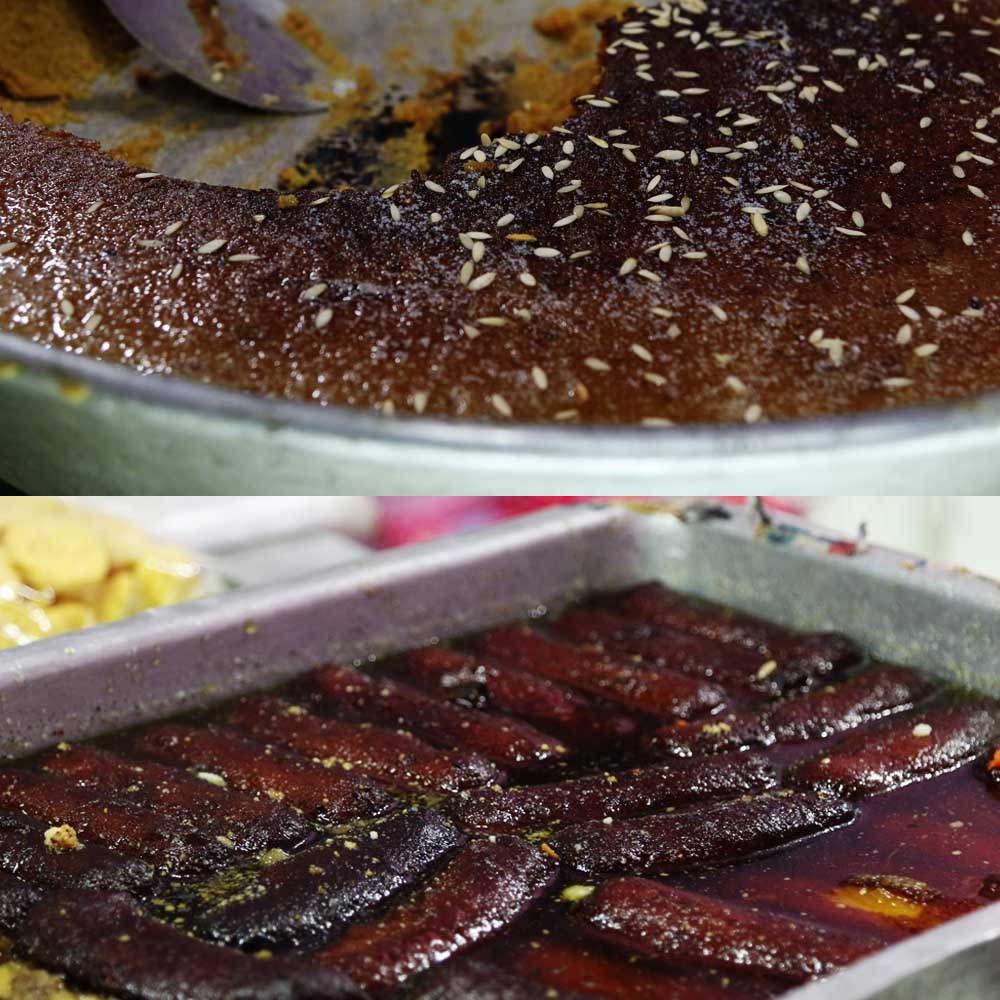 Dessert is the most important part of every meal and our walk also had lots of dessert to choose from. We visited Shahi Halwa for, obviously, halwa and got a solid serving of dum karot halwa, carrot halwa and of course kala jamun.
Welcome Soda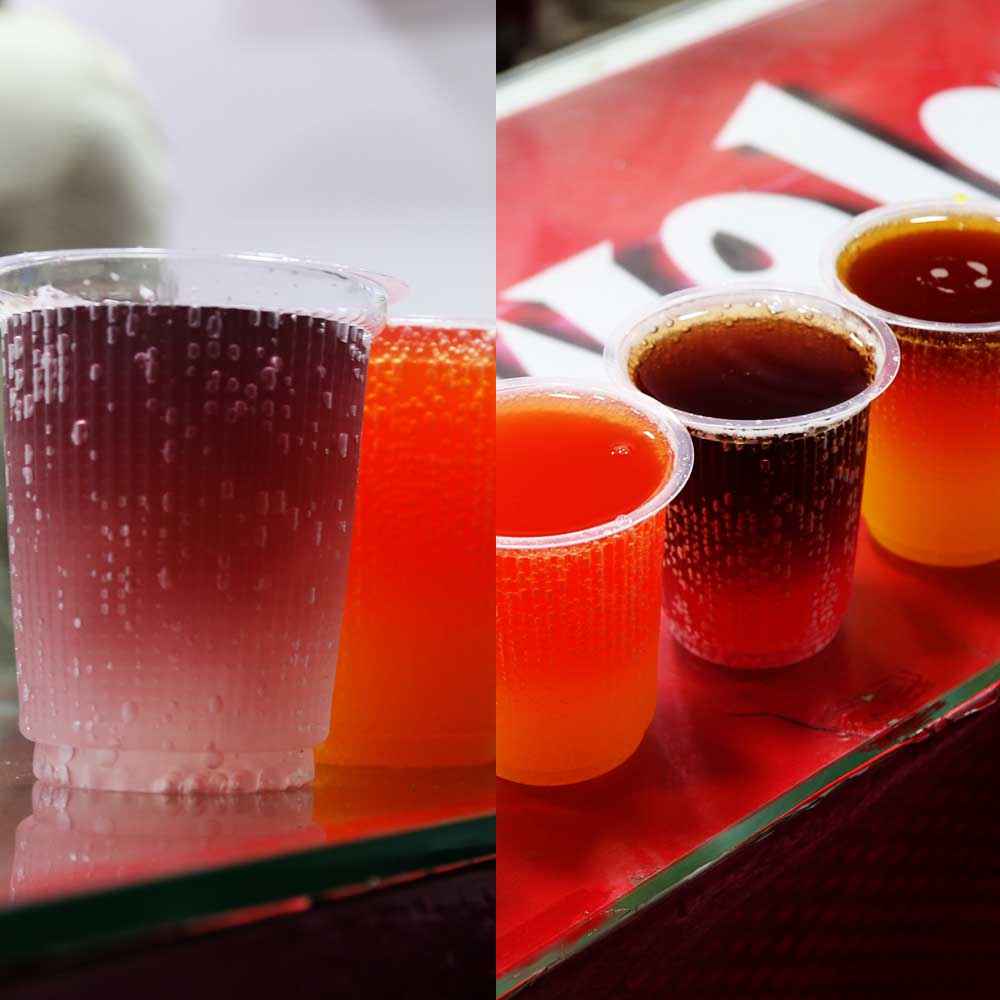 The end of the walk was made perfect with cold, colourful drinks from Welcome Soda. Not only were the drinks refreshing, but so were the names. Ranging from Hulk and Iron Man to Romance and Magic Movement, Zombie and Jamaica, we passed each glass around taking in the taste of each flavour.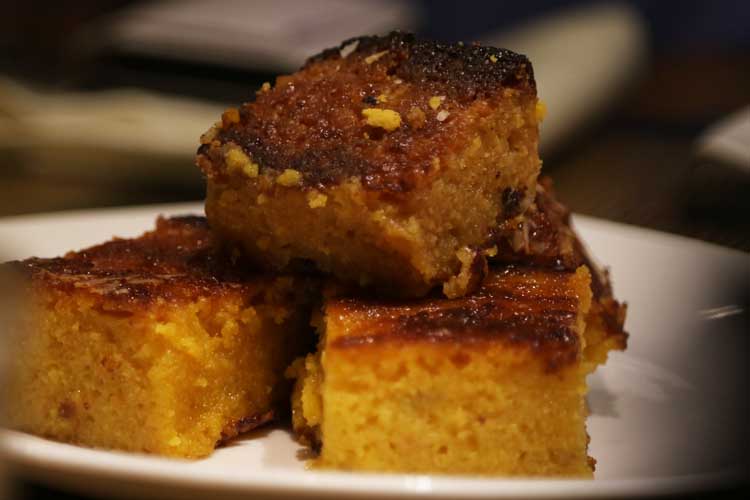 Our walk ended at The Park Chennai where we got to taste what just might be our favourite dessert yet – anday ka halwa. As the name suggests, this halwa is made of eggs, but you wouldn't know because you can't taste the egg!
It was a great way to start the weekend and if you've never been on one of these walks before, make sure you sign up for the next one!