A Quick Look At Simone Biles' Preparations For Dancing With The Stars
Olympic gold medalist and fine gymnast Simone Biles is determined to do it all. After bagging the gold medallion for USA, Biles is all set to hake a leg on Dancing With The Stars. The athlete will be seen in the 24th season of the dance reality show alongside partner Sasha Farber. The 19-year-old has been keeping busy training hard for her dance debut, but we're guessing the 'training hard' shouldn't be a difficult feat for an Olympic medalist. Let's find out!
"I've been training my whole life for the Olympics, so this is very different but I'm used to repetition, doing things over and over and long hours in the training gym facilities," Biles told People. But having said that, the gymnast admitted after her first five-hour session, "I'm a little sore. My feet hurt."
As with any other routine, the dance training also has to be complemented with a healthy diet. And Biles, who was the face of Kellogg's along with the entire USA Women's Gymnastics team after their glorious win, is no stranger to a rigorous and well-balanced diet. "My diet is still the same as it's always been. Mainly I try to keep it on the healthy side," she says. "When you're training for something you want to be in good shape and I feel like I'm still in pretty good shape from the Olympics." That means starting her day right with foods like egg whites, oatmeal and fruit.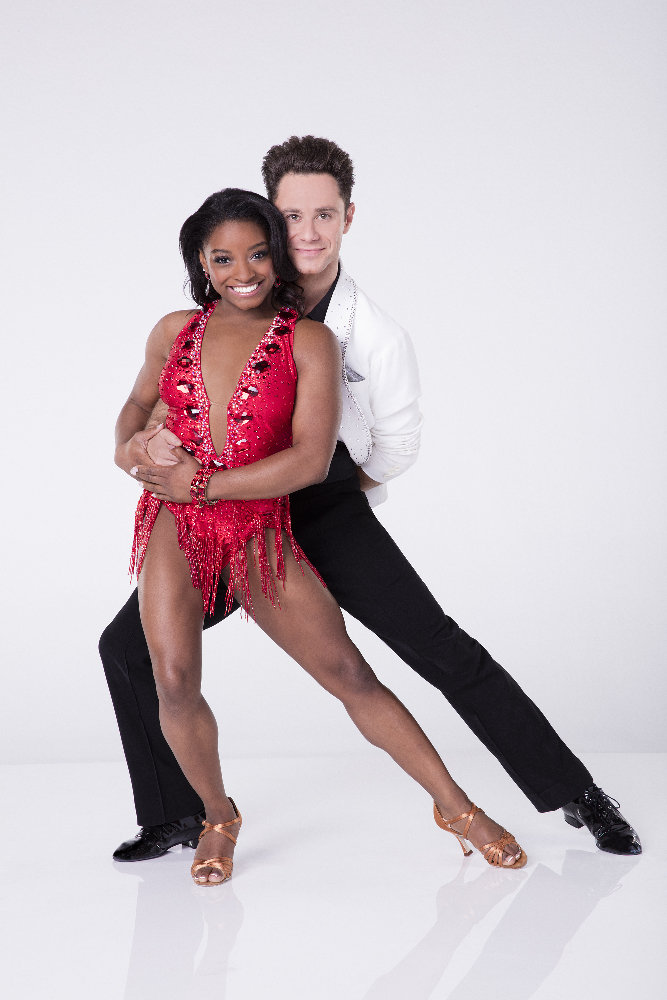 Image: Oregon Live
In addition to her well chalked out foods, the teenage achiever has her occasional cheat meals as well, and says that cheat days will still be a part of her life before making her ballroom debut. "I think everyone has their splurge moments, you just need to know how much to eat and when to eat it."
The pepperoni pizza lover is currently crushing on birthday cake-flavored frozen yogurt, cookies or candy. "There's nothing wrong with a little sweets here and there," she says.
Catch Biles in the season premiere of ABC's Dancing With The Stars on 20th March 2017 (8:00-10:01 p.m. EST).
Featured Image: NBC Olympics