Put Down Those Chopsticks: Sushi Burritos Have Now Arrived In Mumbai
America – more specifically San Francisco – has had sushi burritos for years now and we've been drooling over them on Instagram. Now, foodies in Mumbai no longer have to taste sushi burritos vicariously through photos; Yugo Tokuchi and his wife have brought sushi burritos in the city.
Put Down Those Chopsticks!
Tokuchi is dishing out the sushirritos at Yugo's Maki Sushi Pop Up at Off The Hook in Bandra.
They're burrito sized' which means they're made with massive sheets of nori and have traditional ingredients as well as more off-the-wall desi ones. On the menu is Yugo's Tandoori Salmon Wrap with onion, cucumber, pickled carrots, sushi rice and, potato chips and tandoori spiced mayonnaise as well as the Chicken Maki-Walla burrito which mixes sweet butter chicken, sushi rice and lettuce in the roll. There's also the Wasabi Surimi and the Wasabi in Crab Stick Roll.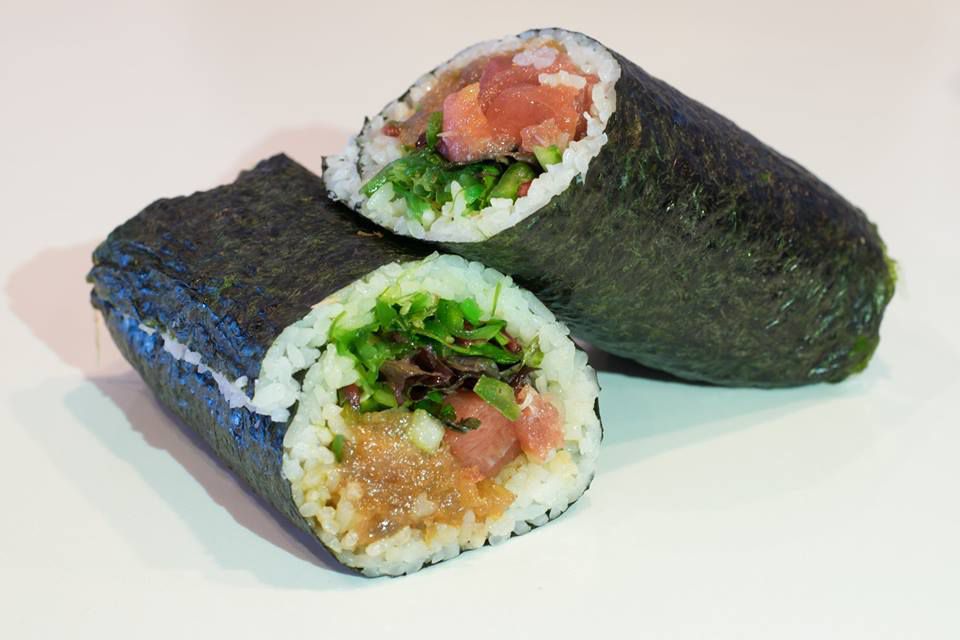 Sounds tempting? Wacky? Either way, we're sure you want a toast; head to Off The Hook on Friday, Saturday or Sunday; the rolls are Rs.35o each.