Punjab Grill is Out with a Revamped Menu and We're very Excited!
Gourmet Fine Dining is Punjab Grill's tagline and they deliver this motto extremely well. Ever since its inception in 2001, it has become a global name synonymous to high quality of Punjabi and Sikh flavours.
Combining age old techniques and traditions with the modern view of fine dining, you are sure to get a delightful experience.
We were invited to sample some of the star dishes on the new menu and we are very excited to share them with you. Some of the dishes are true classics and what they have done is refine and perfect the recipe even more with a few twists.
Meetha Patta Mojito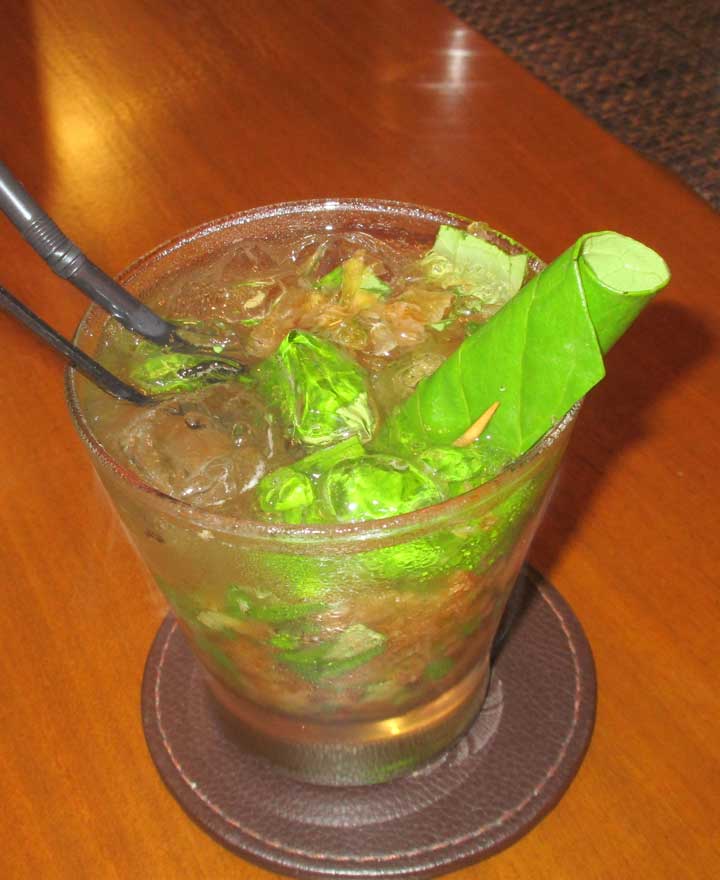 This one is a winner. One of the new items on the menu, it is a Paan and Gulkand Mojito with a sweet and sour fizz. It is very refreshing. The floral notes from the gulkand along with the fizz is delightful.
Chaamp Tajdar , Murgh Malai Tikka and Veg Kurkuri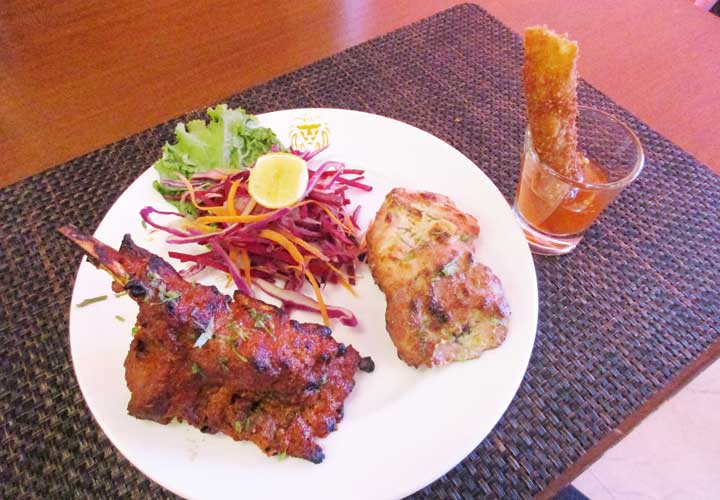 The Chaamp Tajdar is Lamb Chops that have absorbed the favours of cloves, black cardamom and kasoori methi, gradually braised and grilled in the Tandoor.
The Murgh Malai Tikka is boneless Chicken pieces marinated in a mix of Yogurt, Cashew paste and cheese, grilled to perfection in the Tandoor. Truly Punjabi
The simple looking Veg Kurkuri which is a newcomer is a standout. It is wonton skins filled with minced mushrooms, celery, olives, pine nuts,tomatoes and cheese; rolled in the finest sevian, deep fried to a golden crunch. Simply divine along with the sweet chilli sauce.
Paneer Tikka Multani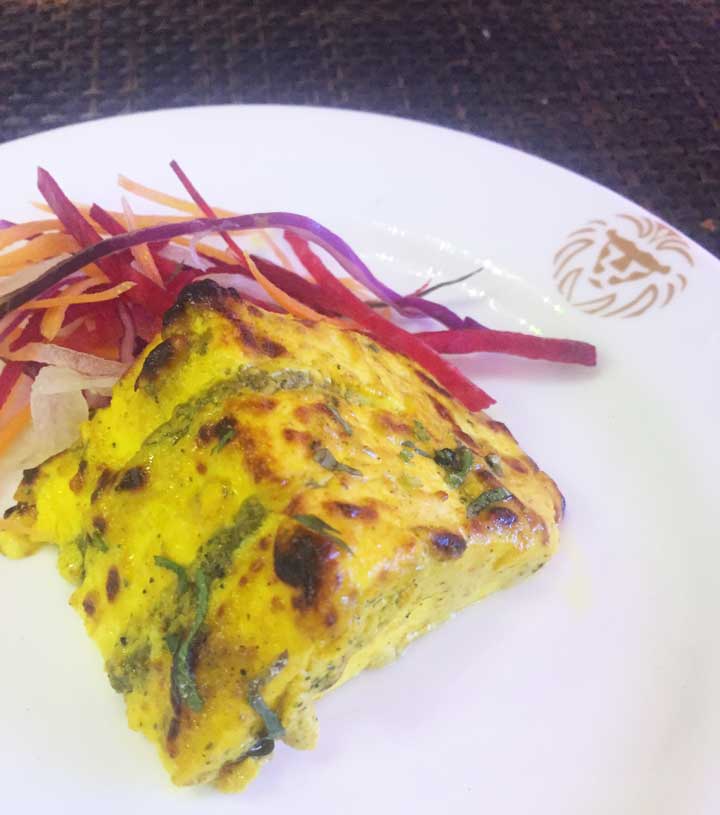 Another new innovation, this is soft paneer chunks infused with fragrant herbs, batter coated and crisped in the oven. Very subtle and delicate flavours.
Main Course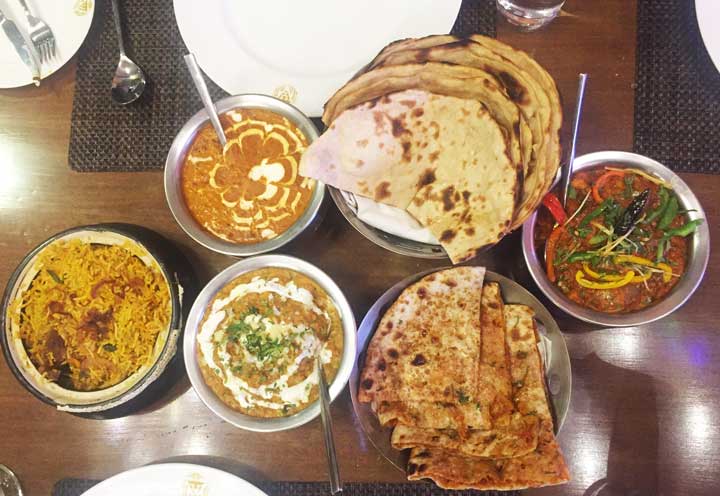 The mains that we chose were a mixture of all the timeless favourites. Clockwise from left :
Mutton Dum ki Biriyani : Saffron hued basmati rice that has soaked up the flavours of mutton and spices, cooked in Dum to retain flavours. The Dum seal is broken at the table , enveloping you in the gorgeous aromas.
Dal Punjab Grill : Whole Urad simmered overnight with a hint of mustard oil, finished with tomato puree, cream and tempered with fragrant ghee. A Punjabi meal is incomplete without this dish.
Tandoori Roti : The best authentic carrier for all the other delicacies on the table.
Kadhai Murg : Kadhai cooked pieces of chicken tikka with bell peppers, tomatoes ,coriander seeds, freshly pounded black peppercorns and finished in a creamy gravy.
Bharme Amritsari Kulcha (Keema) : This one is a must try. Finely minced chicken keema spiced with a light hand , encased in a soft pillowy kulcha that melts in the mouth.
Murgh Labadar : This is cubes of chicken cooked in a spice enhanced tomato gravy and finished off with cream. It is definitely worth trying.
Dessert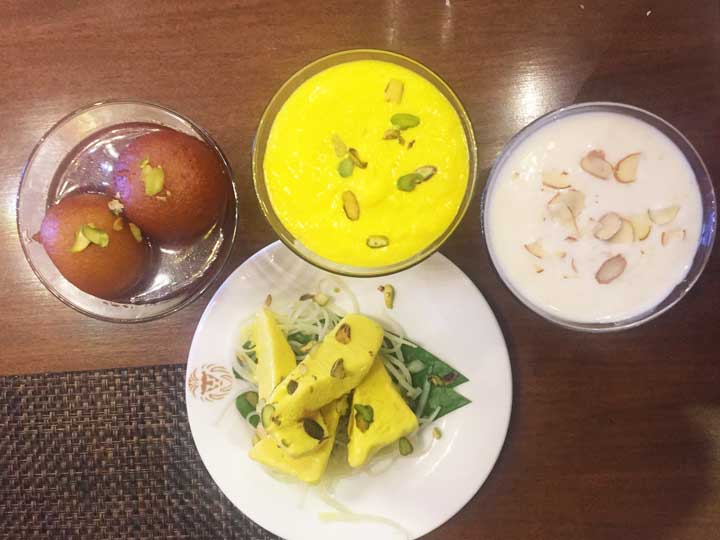 Clockwise from left
Gulab Jamun :Now, this dessert has been revamped with style. Golden brown orbs surrounded with syrup and small surprises inside. A touch of white chocolate, A hint of nutella, A smidge of honey and bits of almond and pistachio.
Phirni : This satisfies your longing for simplicity with its smooth creamy texture, mild sweetness and a touch of nutty crunch.
Kheer : A forever favourite. Rice, milk, khoya and thick cream, loaded with nuts and dry fruits. Perfumed with Gulabjal.
Kulfi Falooda : This classic has been taken to the next level by loading it up with a generous amount of pistachios and almonds.
That ends our preview of the delicious delights at Punjab Grill. You really do not need more incentive than the promise of the first class dining experience that awaits you. Go ahead, book your table this weekend
Punjab Grill is at
142, Ground Floor, Phoenix Market City, Velachery Main Road, Indira Gandhi Nagar, Velachery, Chennai, 600042 Tel :073586 46944