Pulp Pantry's Incredible Holiday Granola Bars Are Everything You Want This Holiday Season
Brace yourselves. The holiday season is here. Tis the season to be jolly, but its also that time of the year that you get every possible holiday-themed peoducts. Jumping on this wagon is Los Angeles-based startup Pulp Pantry's holiday pie flavoured granola.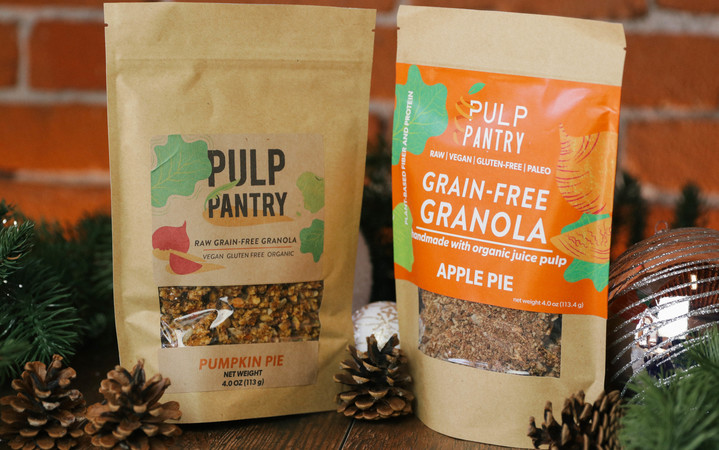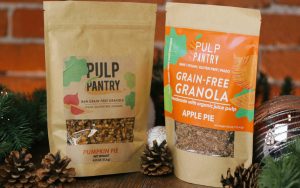 These holiday-themed healthy dessert bars have taken the market by storm. Healthy and nutrituous, these bars come in various flavors including Apple Pie and Pumpkin Pie. Absolutly droolworthy. But these granola bars stand out from the rest.
Pulp Pantry Holiday Granola Bars: Granola With a Twist
CEO Kaitlin Mogentale creates her products with a twist. What's special about the granola from Pulp Pantry is that they are entirely plant-based and completely grain free. Instead of using traditional oats to make these festive granolas, she sources pulps from LA-based juiceries like Suja to create her products. Almond pulp, apple pulp, and carrot pulp that would otherwise be discarded is converted into delicious, clean snacks that are high in both fiber and protein.
Using pulps to create these products give Pulp Pantry an exciting and innovative angle in the granola world, as it provides huge flavor coupled with incredible nutrition. On top of that, it tackles the growing issue of food waste in the USA, a country where 60 million tons of produce are tossed as food waste each year.
While the Apple Pie Granola is an original product, Pumpkin Pie is a new flavor created just in time for the holiday season. You can find these exciting and festive granolas online or across several stores in Los Angeles.
Remember, a healthy body is a happy body.