Provenance Announces the Launch of "BYOB" Diwali Hamper Bar
Provenance, the luxury gift boutique, announces the launch of a one-of-its-kind Diwali "Build Your Own Box" Diwali hamper bar. Guest are invited to build personalized assortments at India's first "hamper bar" at the Provenance Palladium and Bandra stores. One can choose from a variety of packaging options, embellishments, custom ribbons, and leather tags, to build personalized, one-of-a-kind custom hampers for the Diwali season.
"At Provenance, we want to offer the perfect gift for a discerning individual. A gift that is thoughtful and perhaps a reflection of his or her own taste."says Avani Raheja, co-founder of Provenance. "Our customers love the unique and exotic products available in-store. The Provenance BYOB Bar allows customers to experience these products and truly "own" the gift-making experience." Says Samir Gadhok, co-founder of Provenance.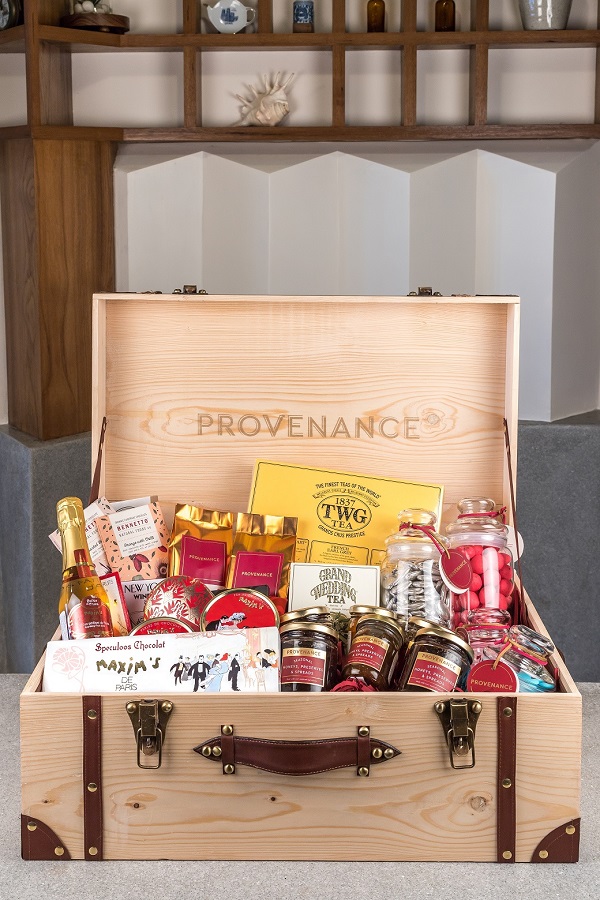 All Provenance stores (Palladium mall, Bandra and UB City Bangalore) have in-store gift stylists that can support customers through the "BYOB" experience. If customers are not available to personally visit the BYOB Bar, Avani and Samir have a few hamper suggestions-
HEALTHY DECISIONS
They say good things come in small packages. Much like a picnicking pack, you can fill it up with healthy-yummy goodies. 'Healthy decisions' is our mini hamper with Sustenance Chocolate & Hazelnut Gluten-free Granola, and Provenance Cocoa Dusted Hazelnuts with Orange Peel Bits. A perfect gift to show how much you care.
Price – INR 875
PAMPER- HAMPER
Pamper your loved ones the right way with Satori Citrus & Spice Tea, Sustenance Granola, Lavender honey, and strawberry Balsamic preserves. This afternoon tea hamper will rejuvenate you, and linger on the tongue like the sensory memory of sunshine.
Price – INR 1240
YIN AND YANG HAMPER
'Yin and Yang' hamper represents harmony and balance, a sweet spot in life. Here, healthy and candies are the two sides of the same coin and are cherished equally. Our exquisitely designed 'collector box' allows you to bring the best of the two worlds in one box.
Price – INR 1924
SWEET DREAMS IN JAPAN
Dreaming of Japan with Royce' chocolate bar, freshly ground coffee, cashew pralines, and assortments from all over the world. Grand and everything luxe, this hamper celebrates the tastemakers in the room and is the perfect choice for celebrations, and auspicious occasions.
Price – INR 2549