Priyanka Chopra Endorses Appy Fizz In A New, Edgy Ad
Bollywood (and now Hollywood) actress Priyanka Chopra is the new brand ambassador for Parle Agro's Appy Fizz. This marks an effort of Parle Agro to rebrand Appy Fizz, making it edgier and more intriguing.
Appy Fizz: The History
Launched by Parle Agro in 2005, Appy Fizz is a carbonated apple juice. Following its popularity, Parle Agro also launched Grappo Fizz, a carbonated grape juice. Today, Appy Fizz is also manufactured in Bangladesh by Global Beverage Co.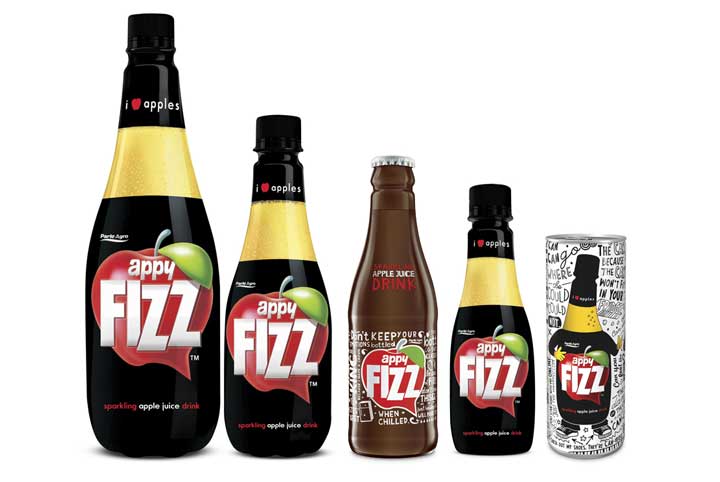 Previously, Appy Fizz was endorsed by Saif Ali Khan in a campaign created by Creativeland Asia, which featured Khan bantering with life sized, walking talking bottle of Appy Fizz.
#FeelTheFizz
Now, with Priayanka Chopra on board, Appy Fizz has been updated to give it a modern spin. One promotional teaser describes the upgraded Appy Fizz as "The new look of the season: Tall dark and fizzy. Coming soon."
Along with a collection of photographs featuring Chopra suavely dressed holding a bottle of Appy Fizz, the brand has uploaded a TVC on their YouTube channel:
As you can see, Chopra lights up the screen with boldness and confidence. In an interview with Campaign India, Naina Chauhan, the CMO at Parle Agro said "There are a few things that Appy Fizz as a brand stands for in its new avatar. 'Confidence', 'boldness', 'sexy', 'ambitious' and 'intriguing' are some of them. We felt Priyanka Chopra and Appy Fizz shared some of these values and together, we could deliver a very differentiated campaign."

The brand is investing around Rs. 70 crores in advertising with a focus on digital as well as television marketing. Additionally, it will involve outdoor, print and cinema advertising. Keep your eyes peeled for Appy Fizz's new avatar!