Plastic On Pizza? Dear Domino's, That's Not What We Ordered.
How do you like your pizza? Baked to perfection? Extra cheese on top? Rithika Ramesh, a biotechnology student at the VIT University got something that she did not ask for when she ordered a pizza. Plastic. For her Paneer Veg Pizza, there was a thin sheet of plastic that was baked along with the pizza, and she had to peel it off from the base of the pizza. She had purchased her pizza from a Domino's stall which was set up in her college during a college fest.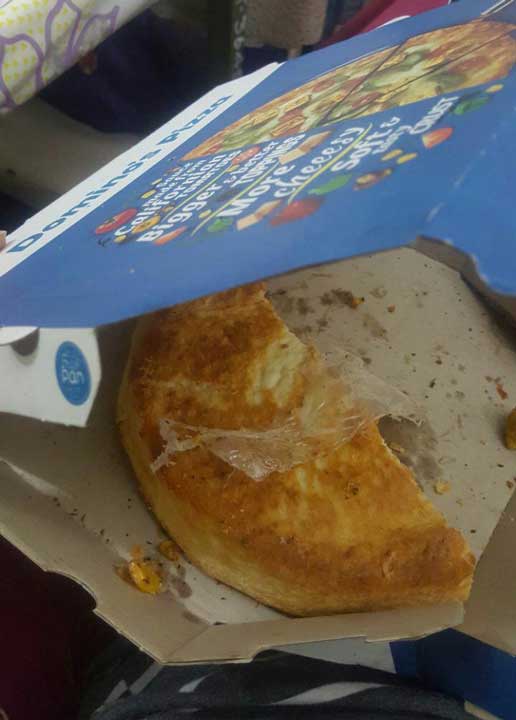 Not only was it a waste of money for her, we all know how harmful consumption of plastic can be. Plastic is highly toxic for the body and contains carcinogens. It also contains toxins like lead, mercury and cadmium.
Rithika has taken the issue to Social Media by posting the pictures of the plastic-infused pizza on Domino's pizza's Facebook wall. Apart from the automated messages that respond to queries and complaints, there has been no other responses from them so far.
The negligence caused by a leading brand like Domino's has raised concerns about the quality of food that is being served in such fast food outlets, especially since there was a recent complaint about bugs in an oregano packet served at one of their outlets. However, regarding that issue, Jubliant foods was quick to respond to messages and take corrective measures.
We have contacted Domino's Pizza about comments on this incident but are yet to hear back from them. We will update you once we hear from them.
For now, make sure that your pizza has only your favourite toppings and not plastic!