Pizza Hut's Bacon-Stuffed Crust Pizza Is Back and It's Not Going Anywhere
For those fans who have been heartbroken over the loss of the bacon-stuffed crust pizza, you can now rejoice again!
Yes, Pizza Hut has announced the return of the popular bacon-stuffed crust pizza. They introduced the popular pizza back in 2014 and fans went gaga over it. But once the limited time period was over, it was equally heartbreaking.
This time, the ingenious, meaty creation is back for good. The pizza is made with a three-cheese blend and Applewood-smoked bacon.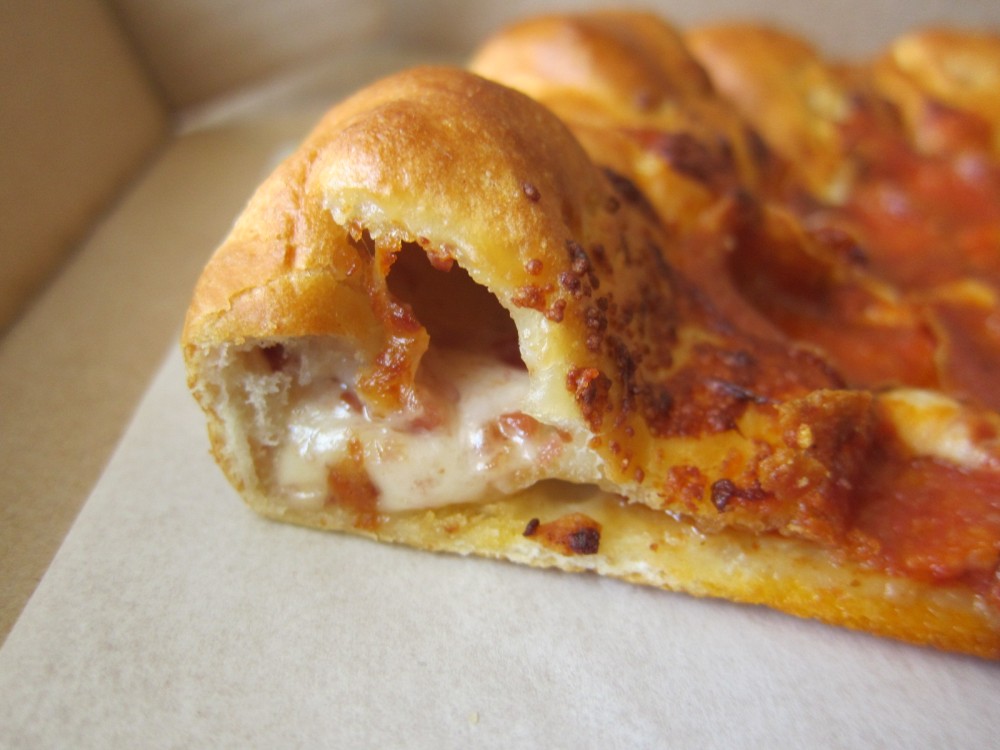 "As the creator of the original stuffed crust pizza, Pizza Hut has a passion for pushing taste buds and bringing the most creative concepts to the pizza category," said Jared Drinkwater, vice president of marketing, Pizza Hut. "With the re-introduction of the bacon stuffed crust pizza, we're continuing to bring our customers what they want: A flavor-packed pizza that combines two foods America loves – pizza and bacon – into one epic pizza."
In short, people are excited:
pizza hut just got bacon stuffed crust and if you value your life, you shoukd definitely try it

— sludgefriend (@sludgefr1end) May 3, 2016
Oh geesus pizza hut has bacon stuffed crust 😩😭

— K. (@kierajanae__) May 3, 2016
https://twitter.com/waitsydney/status/723945252478959616