Pizza Hut UK Launches Temporary All-Emoji Menu
In the time of internet slang, Snapchat and Pokemon Go, it makes sense to launch a menu made up entirely of emojis.
And Pizza Hut in the UK has done just that. This emoji menu will be on display till Sunday, July 17th at select Pizza Hut locations around the country. This menu was launched in honour of "World Emoji Day" on July 12th.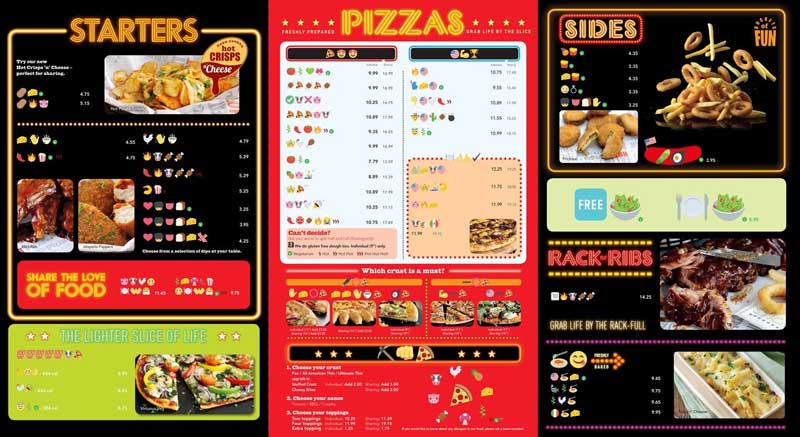 London, Birmingham, Liverpool, Edinburgh, Manchester and Cardiff outlets are offering the emoji-centric menu right now, but for those who can't read or understand emojis, fear not, a regular text menu will also be available. For the emoji unawares, a pineapple, a pig and a surfer translates to the Hawaiian pizza on the menu. It might take some time to crack, but when you get your delicious pizza at the end of it, it'd be totally worth it. Right?
While lot of customers might not be open to these new changes and additions, it's clear that food chains around the world are trying new and fun ways to get the attention of their customers, plus bring in the new customers as well. If emojis work well on social media, why can't they work well in the real world too?