Photoworld Maps The Food Capitals Of The World Using Instagram Hashtags
Snapping pictures of food and uploading them to
Instagram
is a popular activity. Hashtag a pic of those delicious pancakes and voila! Other pancake fanatics will herd around the picture.
The photo printing company Photoworld has created an interactive map showcasing the food capitals of
Instagram
. They used the social network's open Application Program Interface or the API to capture more than 100,000 snaps posted over a week from across the world.
So How Does The Map Work?
Photoworld's interactive foodmap
shows percentage data of a particular hashtagged food item via dots. You select the food and the map transforms into an irregularly speckled globe.
On the side you also get a list of the top 5 cities where that particular food is clicked and hashtagged the most. Moreover, you can scroll of the dots to see in detail the data.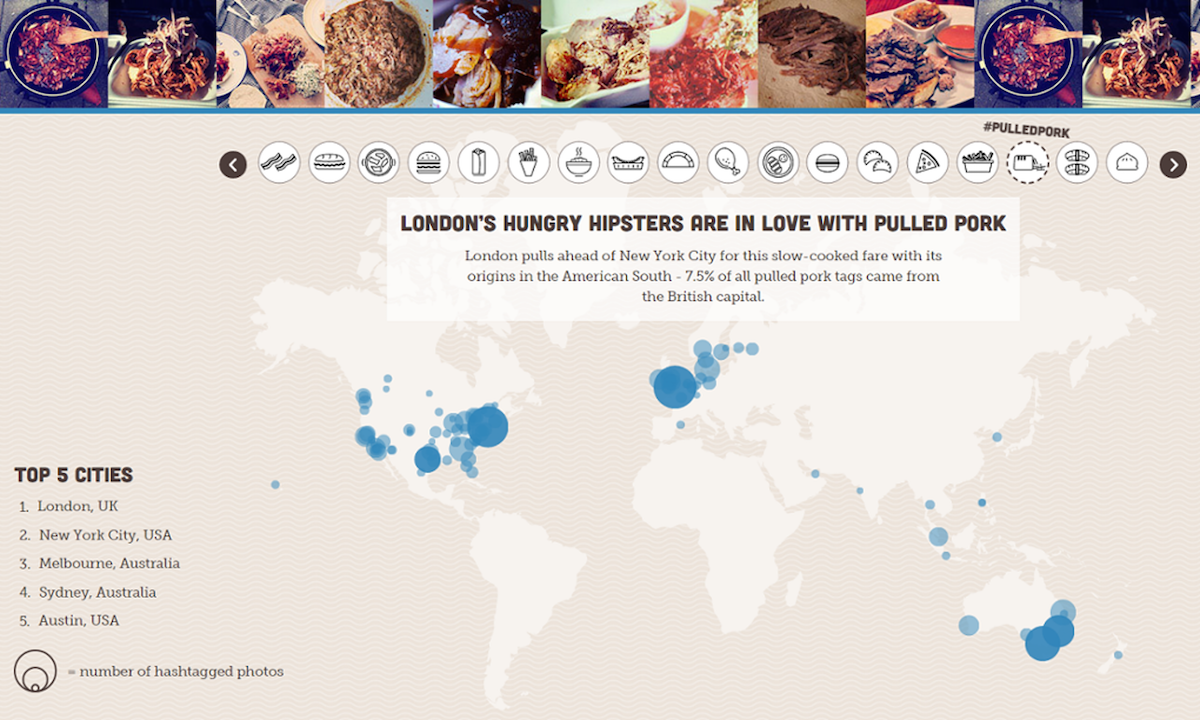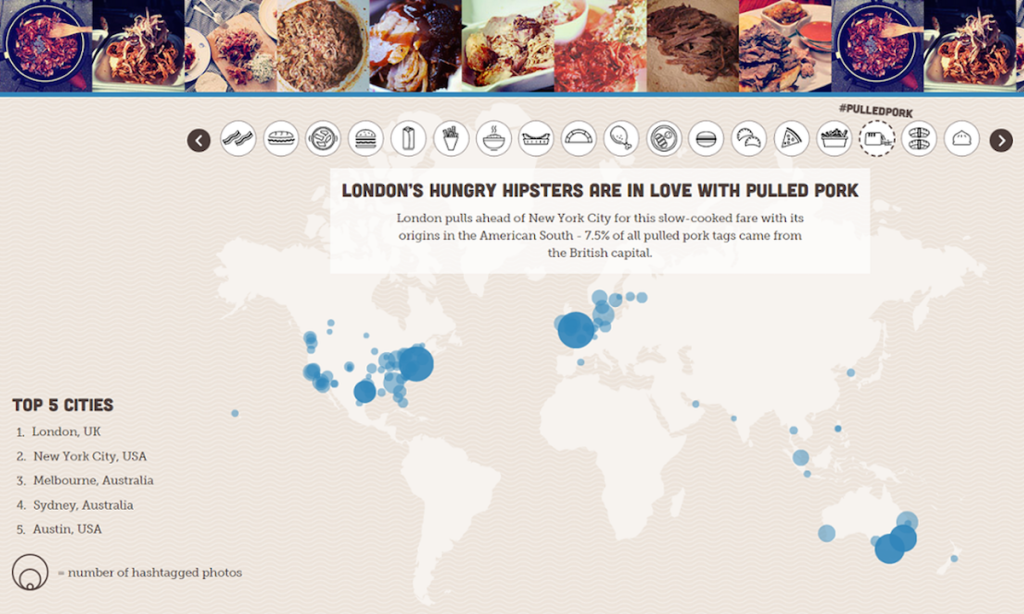 Clauses & Drawbacks
This map is merely a representation of food activity on social media and not an actual representation of the food consumed in a particular state, city or country. Basically, it depends on the size of the population active on Instagram.
For example, #pizza tags are more prevalent in
New York
than in Naples, Rome, Milan and Bologna put together.