Pernod Ricard India Opens Premium Liquor Boutique In Mumbai
Pernod Ricard, one of the largest multi-national beverage alcohol company in India, is all set to unveil a premium liquor boutique in Mumbai. 'Luxe Boutique' will be launched at Chhatrapati Shivaji International in Mumbai. The one of a kind spirits store will house several premium liquor as part of the duty-free section and will stock major brands from Pernod Ricard India's portfolio.
Premium Boutique
Pernod Ricard's new liquor boutique will provide its customers an exclusive look at premium spirits from around the world in an inviting setting with a one-stop shop experience. The store will feature over 40 varieties of premium liquor, including rare whiskies such as Chivas Regal Icon, priced at $3,500. Speaking at the launch, Kartik Mohindra, Business Head of Pernod Ricrad India – International brands, said, "We are proud to present our first exclusive luxury retailing experience – the Luxe Boutique store here in India. Indian consumers are increasingly adopting luxury Wines and Spirits and this unique boutique will provide an exclusive yet intimate brand experience across our entire portfolio. A joint initiative with The Mumbai Duty Free, we are sure travellers and shoppers will enjoy a truly luxurious experience with our brands."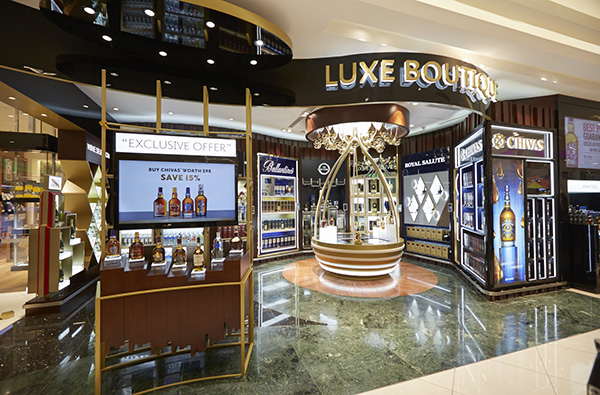 Partnering with Pernod Ricard
Speaking of the partnership with Pernod Ricard, Manishi Sanwal, Managing Director of Mumbai Duty Free, said, "Here at Mumbai Duty Free, we continuously aim to bring our customers the best in travel-retail and are thrilled to partner with Pernod Ricard to unveil the world's first Luxe Boutique right here at Mumbai International airport. From the luxury product offering to the interactive, digital shopping experience, we're confident travellers will love this new addition to our footprint and look forward to working with Pernod Ricard on more exciting customer experiences at the Luxe Boutique going forward."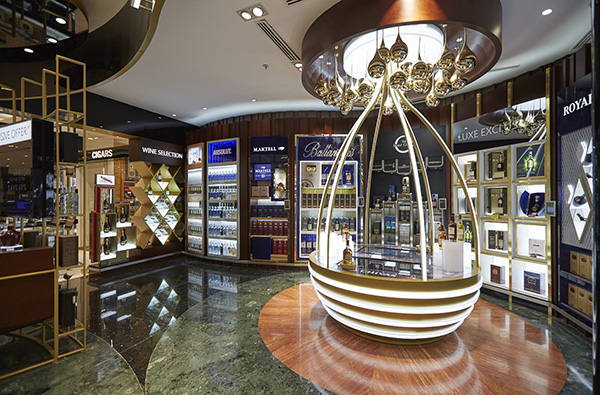 Portfolio
Pernod Ricard is one of the leading alcohol company in India with several top brands in its portfolio. The company holds a distinctive presence in the liquor space of the country with many well-known brands such as Royal Stag, Blenders' Pride and Imperial Blue in its diverse portfolio. The company also boasts partnership with many significant international brands such as Chivas Regal, Seagram's 100 Pipers, Ballantine's, The Glenlivet and Royal Salute Scotch whiskies, Jameson Irish whiskey ABSOLUT Vodka, Havana Club Rum and Beefeater Gin.