PepsiCo Rolls Out 'Jaisa Mood, Waisi Pepsi; Or The #PepsiMoji Campaign In India
As a part of PepsiCo India's summer campaign, the company has rolled out a 360 degree advertising campaign 'Jaisa Mood, Waisi Pepsi'. This campaign is a part of Pepsi's global #PepsiMoji campaign which aims to connect with the youth by branding with a variety of emojis.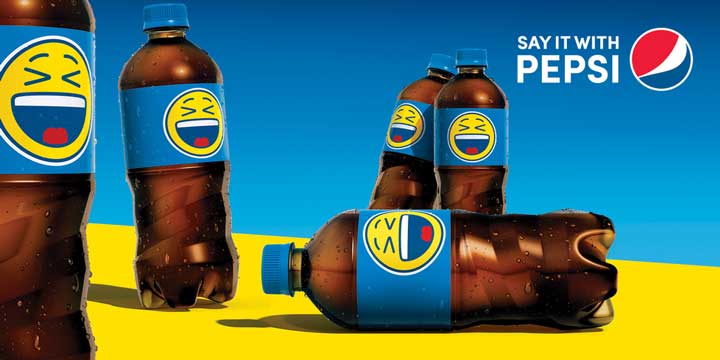 #PepsiMoji Campaign
The PepsiCo design and innovation center has created a variety of PepsiMojis, which have been placed on all Pepsi products. A customer is invited to pick up a Pepsi bottle or can with an emoji that symbolises their mood. The customer then receives an SMS code from the bottle which gives them the chance to win international trips or the chance to meet celebrities like Virat Kohli. Additionally, booth Google Play and the Apple App have a PepsMoji keyboard for users to download, which feature a range of Pepsimojis.
Indian customers can pick between a range of 38 PepsiMojis, eight of which have been specifically crafter for India; a turbanned man, a lunch dabba, a tabla as well as Virat Kohli and Ranbir Kapoor.
The Advertising
Pepsi has already launched the PepsiMojis on Pepsi products across India. However, they've recently started advertising for the campaign through TVCs, hoardings as well as social media.
The brand is also running contests that encourage consumers to share their experiences with the PepsiMojis on Instagam, Facebook and Twitter. Winners of the contests receive prizes based on their moods. Are you ready to jump on the #PepsiMoji train?