"I eat, but I work out a lot more than a normal person", Jennifer Lawrence On Her 'Not So Normal' Regime
If JLo is packed with that enviable booty, can JLaw be far behind? Pun intended. Jennifer Lawrence popped some serious eyeballs when she sported the black crop top and high waist skirt by Alexander Wang to the Oscar After Party this year.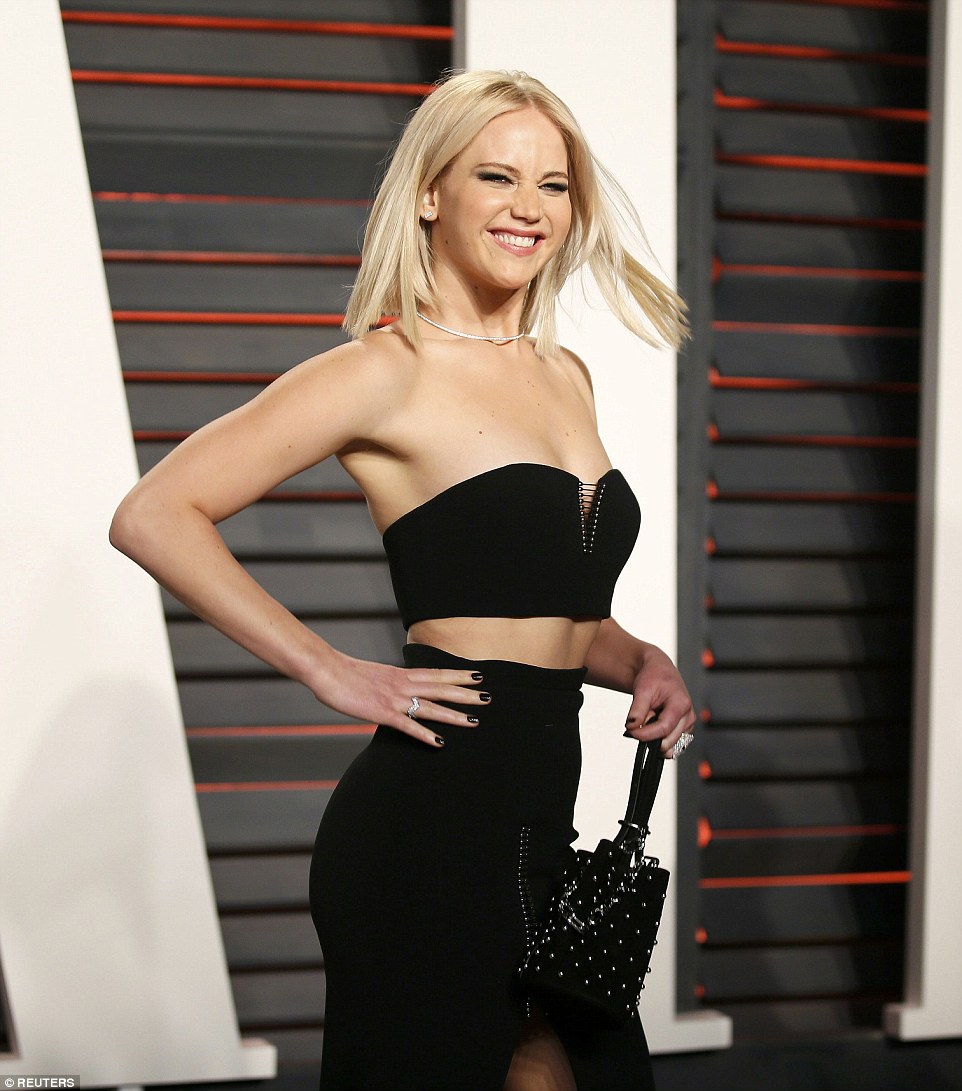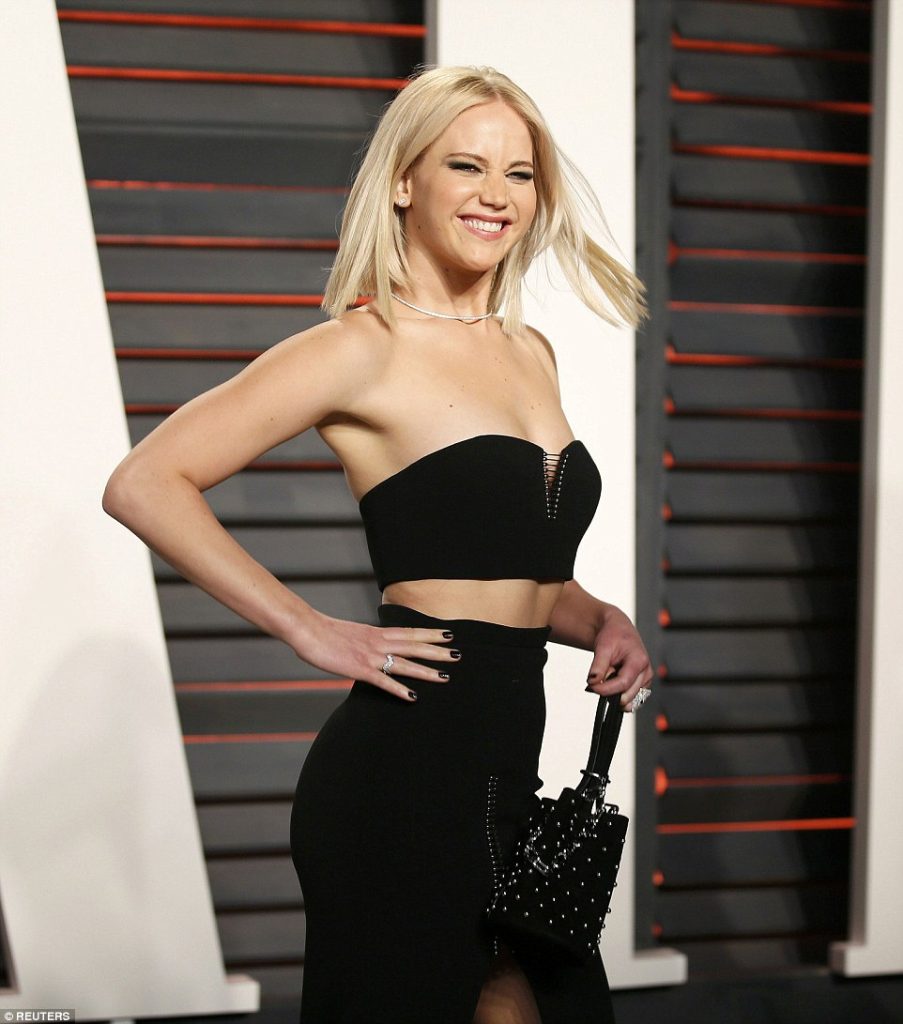 Image: Reuters
And just while we were admiring all that panache, the leading lady went ahead and slammed all body stereotypes and said, "I would like us to make a new normal-body type. Everybody says, 'We love that there is somebody with a normal body!' And I'm like, 'I don't feel like I have a normal body.' I do Pilates every day. I eat, but I work out a lot more than a normal person."
In an interview, the actress' trainers Joe Horrigan and Dalton Wang share a few tips from the American Hustle star's diet and workout schedule.
Zen & Booty
Dr. Joe Horrigan revealed that regular cardio is Lawrence's key to maintaining a slender body. He further advised that one should start their routine with a 10-minute warm-up, and then work their way up to a 20-minute high-intensity workout. He adds that even though it's more convenient to head to a gym, Jennifer prefers cycling, running and hiking as her form of cardio.
The X-Men lady likes a slender but wholesome body and that, according to Horrigan, is achieved by adding muscle mass to burn calories by doing intense body-weight exercises like "squats, push-ups, and sit-ups."
Dr. Horrigan adds that Jennifer loves to stay "Zen" and includes some deep breathing and stretching exercises to her schedule everyday. "[This] helps to relieve the body so you can sleep better [and] be more resilient and able to train and work the next day."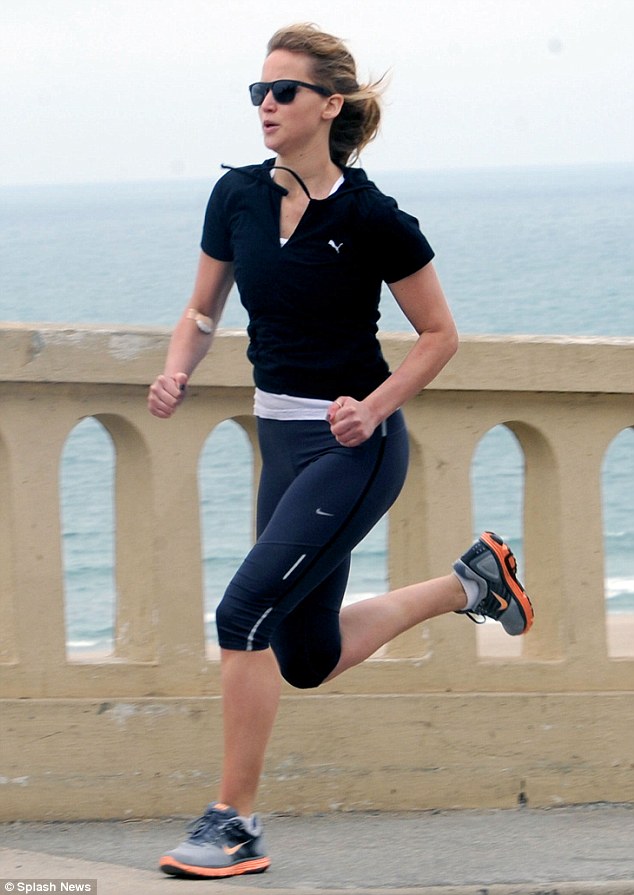 Image: Daily Mail
High Circuit Training
Fitness trainer Dalton Wong worked with Jennifer Lawrence when she needed to tone her body in 2010 for her role as Mystique in X-Men: First Class. Wong said in a interview that the actress would train for 10-12 hours a day while shooting. These training routines were a balance between high and low-intensity workouts with just the right amount of relaxation elements thrown in.
"We would do high intensity workouts in the mornings, such as cardio, and then relaxing stuff in the evenings, like yoga. Some days I would just take her to have a massage", he said.
Diet Right
Speaking about her diet, Dalton explained that it is not at all as extreme as one may think. Lawrence likes her occasional slice of pizza too. Dalton spoke about the importance of a vegetable-rich diet and said: "It's not about starvation diets. It's about eating protein, a lot of vegetables, colorful foods, and foods that are dense in nutrition, like greens.
"In Jennifer's trailer, we would always have some full-fat Greek yogurt, some dark chocolate, some hummus and vegetables. It's always food that is working for us rather than against us."
Sticking to her trainer's advice, Jennifer always keeps her trailer and fridge loaded with healthy snacks like air-popped popcorn, almonds, cashews, dark chocolate, and hard-boiled eggs.
The actress admitted that she didn't know much about diet and exercise when Wong and her first started training together. "I could never live on a 'diet.' Dalton taught me how to eat, move and live a delicious but healthy life. We remain good friends; when I'm in London I love to train in his gym, then afterwards we go out for burgers and fries with his family. It's all about balance."
Image: Vulture