Patna Will Start A 'Roti Bank' To Ensure No One Goes Hungry
Despite being an agriculturally well-endowed nation, it is not unknown that a major chunk of India's population does not have access to proper food, let alone three square meals a day! But Bihar's capital city Patna is set to make a change by kicking off a new concept – Roti Banks.
What is it?
A few days back, in the 31st edition of Mann Ki Baat, Prime Minister Narendra Modi has advocated the up side of setting up such banks in the country saying, "My suggestions on food wastage got a great approval from you all. There were many success stories. In Roti Banks, leftover rotis are deposited, they also deposit leftover vegetables and needy can obtain food from these banks. I didn't know that today's youth was this involved in this mission. I appreciate initiatives such as Roti Banks and Sabji Banks."
Drawing on the PM's words, Rishikesh Narayan, a research scholar at Patna's AN Sinha Institute of Social Studies, will kick off the city's first 'roti bank' on 15th June with a team of over 50 volunteers who will collect food from citizens and distribute it amongst the needy.
"We hope to tap food from people who are willing to contribute a minimum of two chapatis and some vegetables to the bank every day, which will be distributed among the needy people, especially at the railway station, hospitals and footpaths of the city", Narayan, who also runs the Bihar Youth Force (BYF), a community that works for the welfare of the society, explained.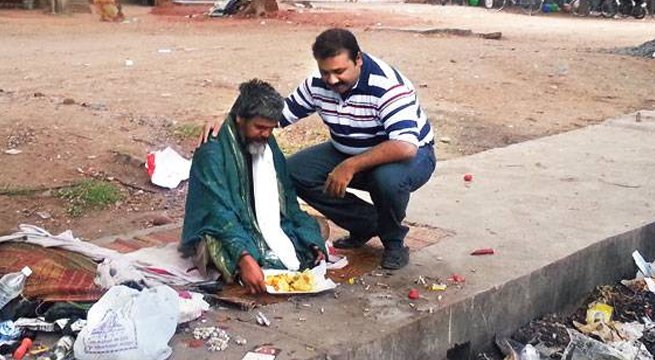 Image: Kolkata24x7
How will it work?
The 'bank' will function based on donations given by citizens. BYF volunteers will go door-to-door and collects surplus food from people. BYF is also in talks with managements at popular hotels in Patna to contribute to the campaign by donating surplus food cooked.
The food bank will accept only vegetarian food in tiffin boxes allotted to each volunteer. "We will allot two tiffin boxes to each member in which he/she will collect the food," said Narayan.
He added, "We will ensure that the food quality is very good. We will fix a time for distribution of food. We will begin by distributing food at the Patna medical college hospital, Patna junction railway station and footpaths of Patna, between 8 am and 9 pm".
The BYF, which already has a growing number of volunteers, is welcoming all the helping hands in town. All you need to do is join a WhatsApp group and fill out a simple form and you too could save someone from going to bed on a n empty stomach!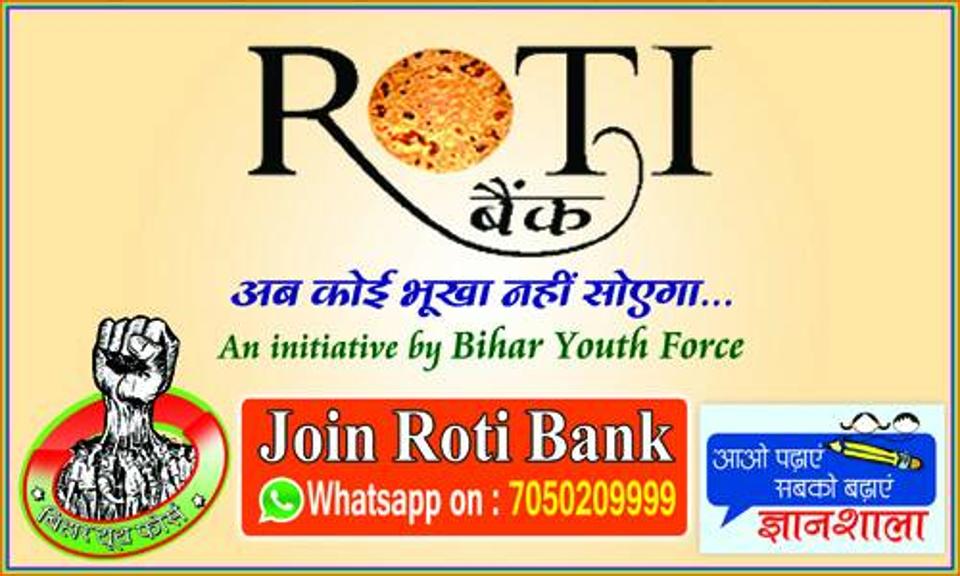 Image: Hindustan Times
Feature Image: Taste