10 Pasta Recipes You Should Make For Lunch & Dinner This Week
Italian food is one of the most popular cuisines around the world. And we're not surprised, because who doesn't like pizza or pasta? And in honour of the deliciousness of Italian food, we want you to make these awesomely easy pasta dishes at home this weekend, pack them and save it for the week. Trust us, you'll be thanking us later.
Originally, pasta was very simple and uncomplicated. Over the years, pasta dishes have evolved and now you can eat pretty much anything you want with your pasta. Load up on cheese, chicken, vegetables, sauces of all tastes and colours or even just go al dente. There's so much you can do with pasta and we discovered a bunch of dishes that you can put together. The best part? You just need to boil a whole lot of pasta and make different add-ons in an hour. It'll be fun and tasty and awesome.
First, there are tons of different kinds of pasta that you can use. You can mix and match, use which ever pasta you like and it'll still do the trick. So if a recipe says, use spaghetti and you choose to use fettuccine instead, it's not the end of the world! In fact, we'd recommend you use another pasta from what is recommended, even if the dish will look different. The taste will really be the same.
Pasta Carbonara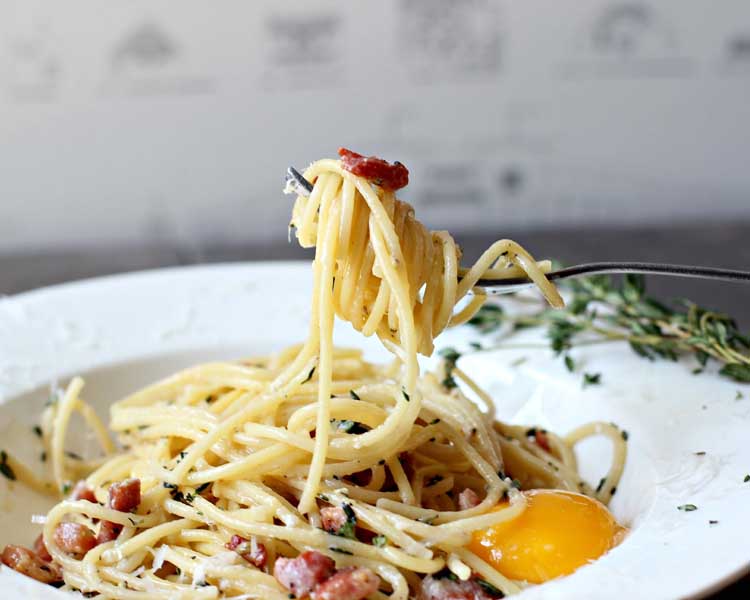 This is probably the easiest thing you could make. All you need is bacon, eggs and Parmesan cheese. Fry and cook the bacon properly, then do the same with the egg. Once your pasta is ready, add it to the same pan as the bacon and egg so that the pasta soaks up the flavours and mixes well. When you serve it, add some grated cheese and parsley leaves for garnishing and voila!
Tomato Basil Bake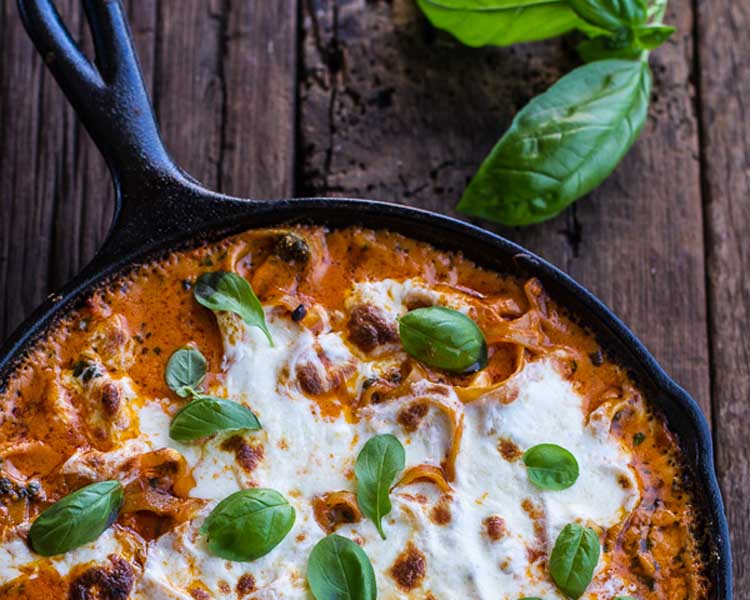 Fettucine or spaghetti would work really well for this recipe. Boil your pasta, drain it and then toss in everything else like the basil pesto, pasta sauce, sundried tomatoes, feta cheese and heavy cream. It's a slightly heavy dish, but the creamy, cheesy goodness is just what makes it amazing. Mix it all up, then put it in an oven safe dish and bake it at 350 degrees for almost 15 minutes. When the cheese is nice and golden, you're ready to serve.
Zucchini, Lemon & Parmesan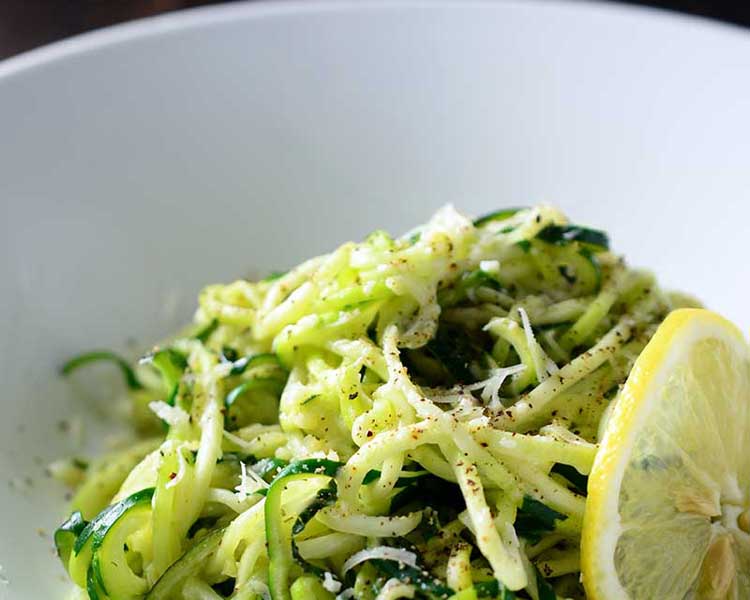 This takes zero time, really. While the pasta of your choice is boiling, slice the zucchini into thin strips, cut the lemon into small wedges and grate your cheese. When the pasta is ready, toss in the zucchini strips, squeeze some lime juice in, add a few of the wedges, toss and then garnish with cheese. Done.
Mushrooms, Tomatoes & Mozzarella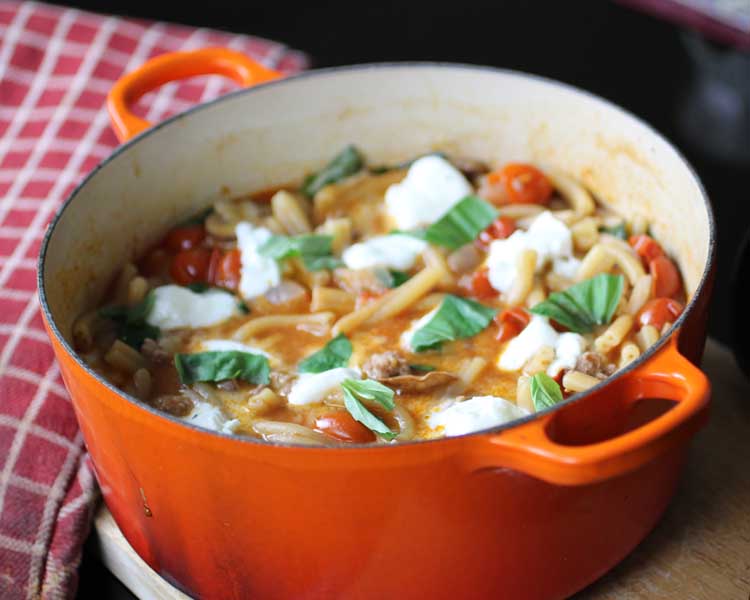 Slice the mushrooms and tomatoes (you can also use sundried tomatoes) and prepare your cheese the way you'd prefer it. While the pasta boils, mix the mushrooms and tomatoes and cook it nicely in some olive oil. Then drain the pasta and add it to the pan so that it mixes well with the mushrooms and tomatoes. Turn off the fire, top with mozzarella and you have a winner.
Macaroni & Cheese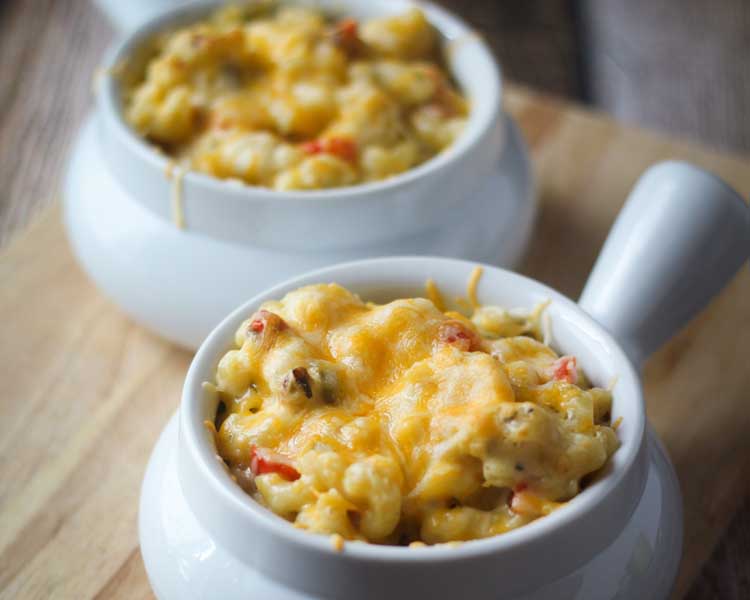 You literally cannot go wrong with Mac & Cheese, because it is the dish that even college students around the world make to stuff their faces during exam time. Lots of recipes will ask you to bake it, but here's an easier method: boil your pasta, then drain and put into another dish. Grate your cheese into the dish (the whole slab if you must!) and while the pasta is still hot, mix it all up together till the cheese melts and is gooey. You can top it off with anything you want from bacon to pepperoni to more cheese!
Pasta Salad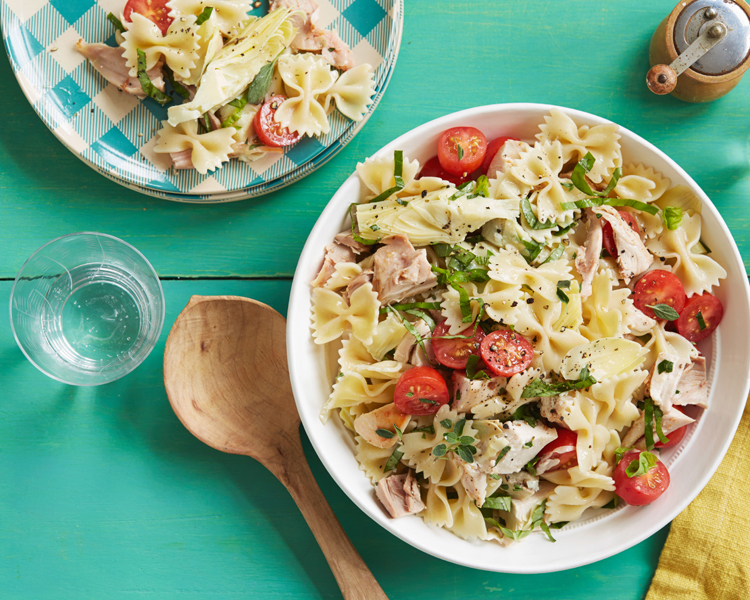 Like any salad, the pasta salad is also really easy to make. The pasta needs to be boiled till soft, obviously and then tossed in with vegetables of your choosing. Add some feta or goat cheese to the pasta so that there's some more flavour. Drizzle olive oil, salt, pepper and some grated cheese. Basically, you can mix anything in and it will still taste divine.
Spaghetti Meatballs or Beef Marinara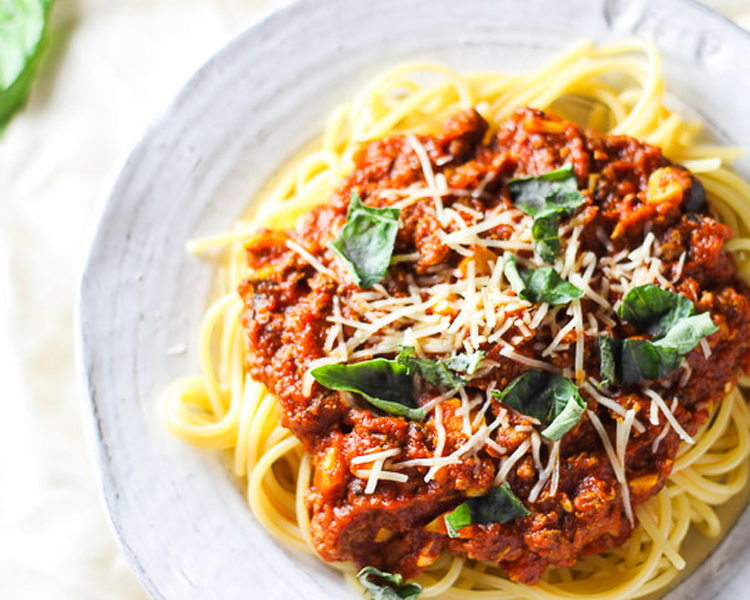 The meatballs might take a little longer to make, but it'd be worth it. But if you don't want it to be meatballs, you can just use the minced meat and mix it up with tomato sauce and create a marinara. Then add it into a bowl with your spaghetti so that it's completely coated and delicious.
Stroganoff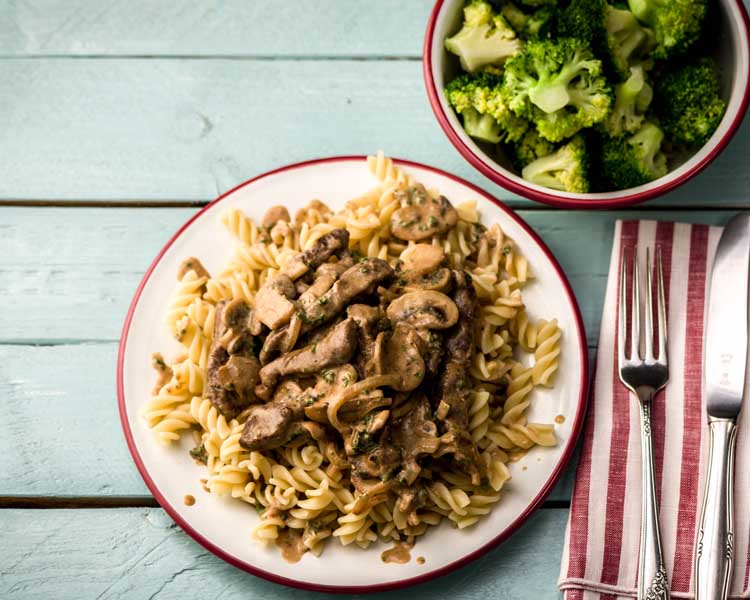 It might sound complicated, but it's actually not that difficult once you get down to it. Pick your meat and slice them into thin strips. Cook the meat in a pan with butter, keep it aside and cook the mushrooms with some onions and sour cream and add a little broth from the meat. Cook it all nicely, then add in the meat and mix it all up till it's a thick gravy like substance. Serve your pasta in a dish, pour the stroganoff over it and serve.
Chicken Curry Pasta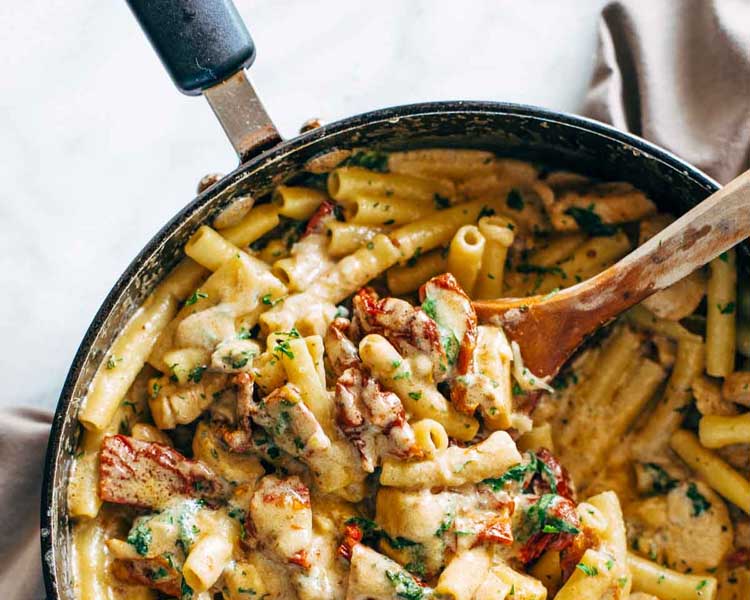 Did you think that you couldn't mix Indian food with Italian food? Boil your pasta (we choose penne) while you prepare your chicken curry. Then once both are ready, add a serving of pasta into a bowl, pour in some of the curry and mix. Garnish with coriander leaves and maybe a little cheese and you're done.
Cacio e Pepe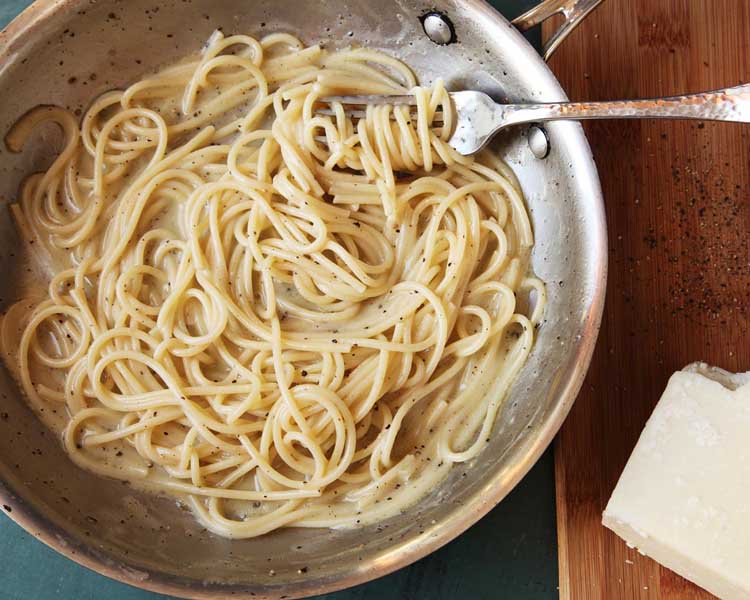 This is the easiest recipe and it takes a total of three main ingredients (pasta included). Grate the Parmesan finely and mix it with the boiled pasta, add some salt and pepper, top it off with parsley. Bam, done.