Parfaits from The Parfait Co that Will Play Violin Symphonies in your Mouth
Mumbai, listen up. We've found the parfait way of staying cool this summer. We'd like to introduce you to The Parfait Co, a parfait service in Mumbai that will deliver prettily packed boxes of parfait straight to your door.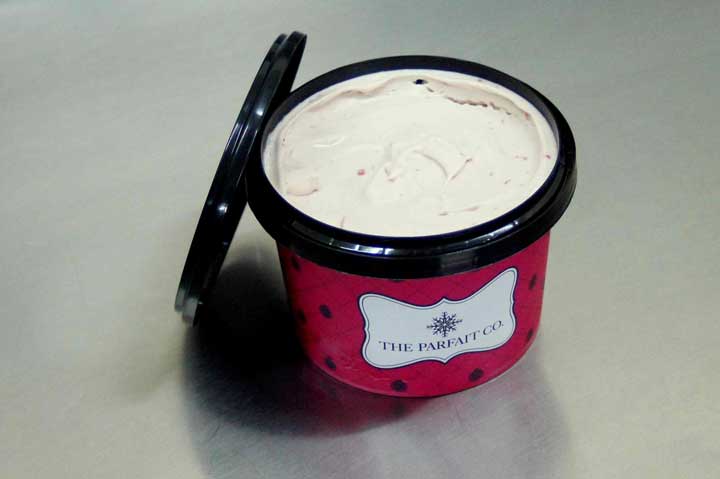 #Thisisnoticecream
What, you may ask, is parfait? Parfait is a frozen French dessert made with sugar syrup, eggs and cream. If, like us, you try to draw comparisons to ice cream then pause for a second. Sharmeen Indorewala, the mastermind behind The Parfait Co highlighted the main difference between ice cream and parfait; unlike ice cream, parfait is free of artificial flavors, sweeteners and preservatives.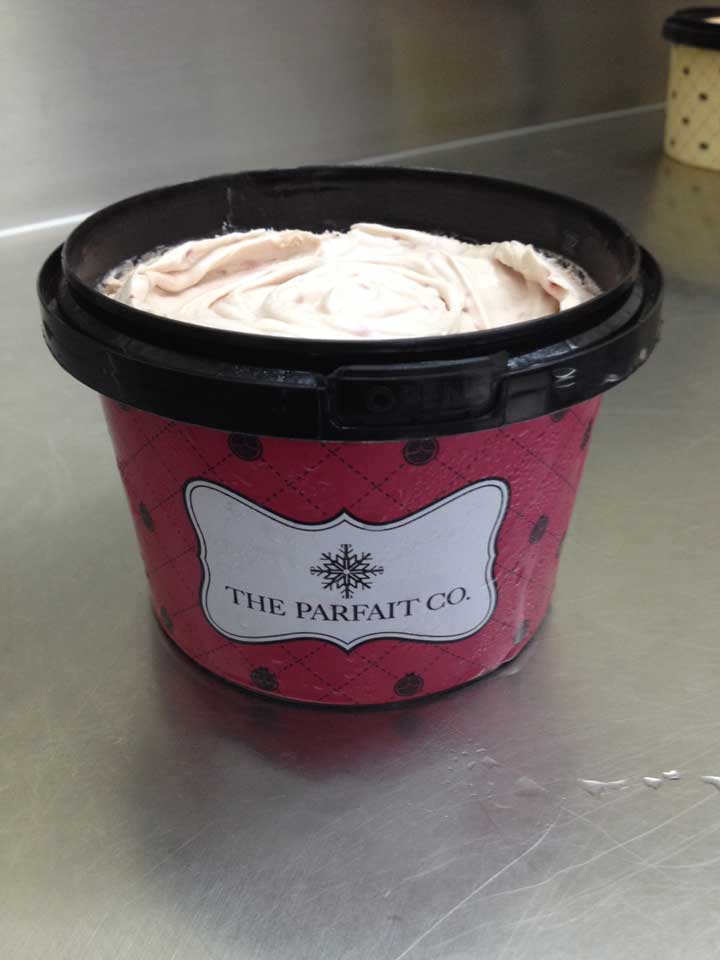 As we talked to her, Indorewala (who holds a Le Cordon Bleu degree) also proudly stressed that to her knowledge nowhere else in the world is parfait packaged and delivered fresh. Rather, it appears as a plated dessert in fancy French restaurants, or, if you're in America and order the American version of the parfait, jostles for space with ice cream, gelatin, fruit, liquor and whipped cream.
The Parfait Idea
Once you taste pure parfait, the idea of combining it with anything else seems to be sacrilege, which is perhaps the reason Indorewala landed upon the idea of sending out pure parfait. Indorewala's first tryst with making parfait came when she was working as a pastry chef in Kala Ghoda's Nico Bombay. She conceptualized a plated parfait dessert at the restaurant, and seeing its popularity decided to play the role of fairy godmother for sweet tooths and make parfait available to the masses. After experimenting at home, using her husband and friends as taste testers (there were no complaints there,we're sure) and deciding on gorgeous packaging, Indorewala launched The Parfait Co in November last year.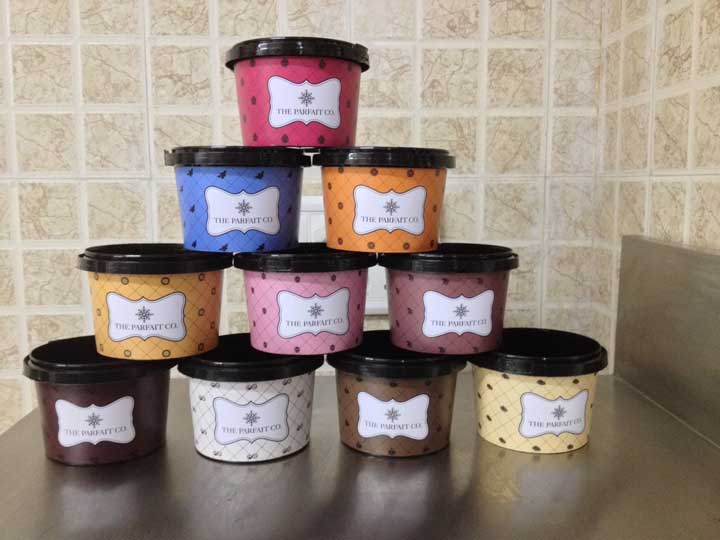 Oh my Chocolate Heavens!
And boy, are we glad she did. Within half an hour of ordering, two boxes of parfait arrived at our doorstep, in a beautiful bag akin to the gift bags you pick up at Palladium, along with the friendly advice to eat it "very, very cold." Being chocolate lovers, we immediately grabbed teaspoons (although after a first taste we ditched those in favor of tablespoons) and dug into milk chocolate parfait. With an all consuming chocolate assault on our taste buds, the parfait immediately launched us into a chocolate stupor that had us wordlessly spooning piles of it into our mouths for the next five minutes. We then turned to the salted caramel parfait, which would cause a violin symphony in any sweet tooth's mouth. Aside from the lovely taste, we could not stop marveling at the parfaits' textures. This was not ice cream indeed. It was a marriage between ice cream and mousse and a tryst with smooth, indulgent cream. It was a texture that we'd never experienced, but now that we had, couldn't imagine never tasting again. We were converted.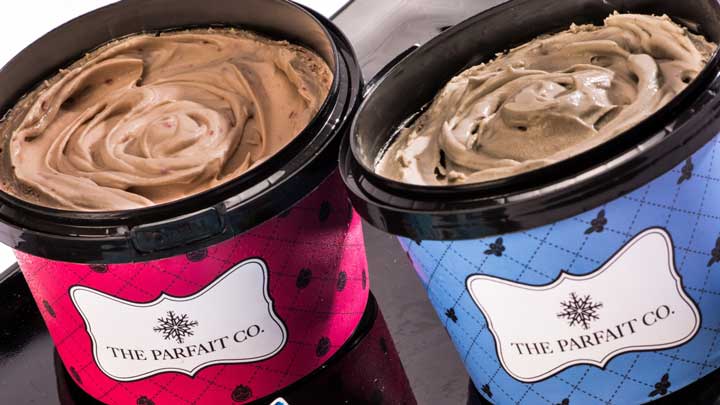 Fact Checking
With the taste of the parfait lingering firmly in our mouths, and the empty parfait boxes serving as material proof of our conversion we encourage you to order a box of parfait right now. We will next be trying the Belgian chocolate, which along with the salted caramel, Indorewala states are the hot (cold?) favorites. We also have our eyes on the strawberry and passion fruit parfait, if only to see whether fruit will have any impact on the parfait's texture (or so we're telling ourselves). Other parfait flavors include the classics: blueberry, pomegranate, tangerine and espresso, priced at Rs 395 and the premium flavors; hazelnut crème, cherry and French vanilla at Rs 490 for 500 ml. At present, The Parafait Co only does deliveries in South Mumbai, with the rest of Mumbai having to pick up their parfait from their kitchen at Gowalia Tank. However, Indorewala confides that they may be expanding their delivery area very soon – so prepare your spoons suburbanites!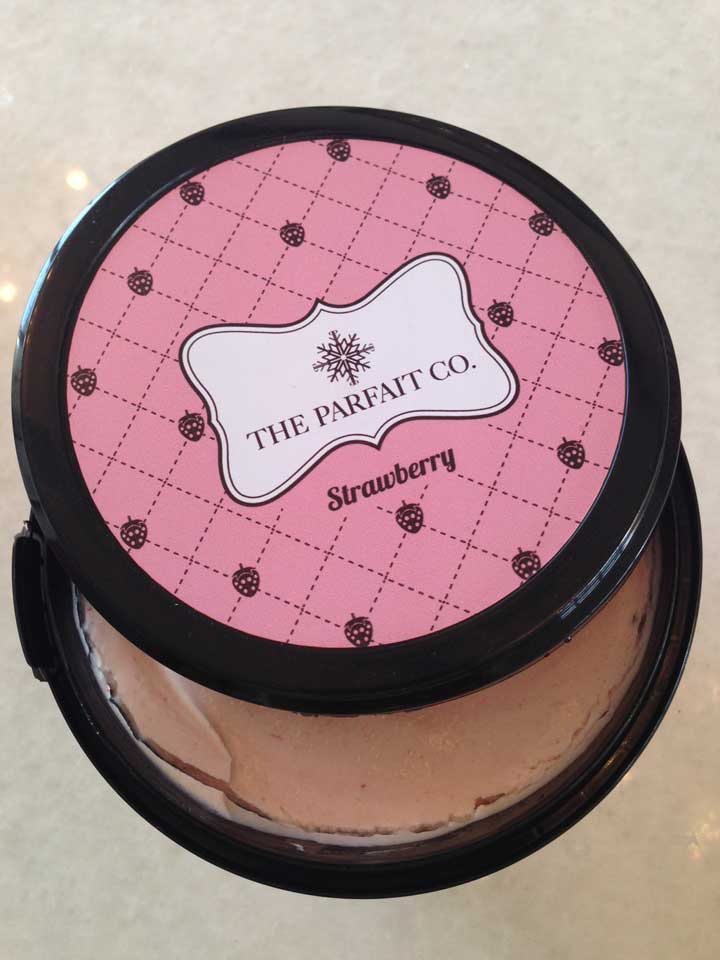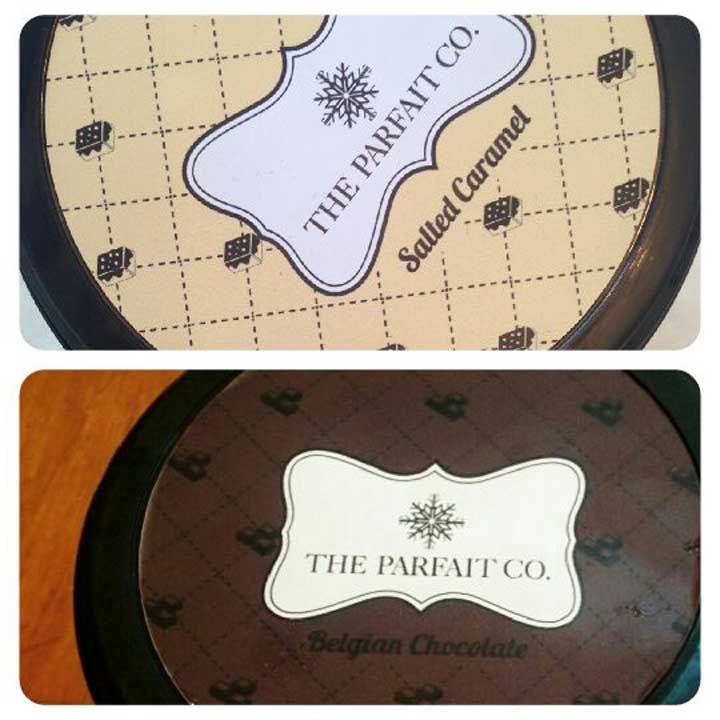 So, we beseech you, for your own happiness. Head on over to The Parafit Co's Facebook page, check out their menu, and place an order by calling 099200 29229. You'll thank us in approximately 30 – 40 minutes.